Marlon Wayans Details What It's like to Kiss 'Respect' Co-Star Jennifer Hudson and Praises Her Vocal Talent
Having had the opportunity of sharing a kiss with Jennifer Hudson, actor-comedian Marlon Wayans could not contain himself, as he went all out in describing how it felt kissing the singer, and also stated the impact her voice had on him. 
Marlon Wayans and Jennifer Hudson are working on a new movie, "Respect," which is a biopic of the late musical icon, Aretha Franklin.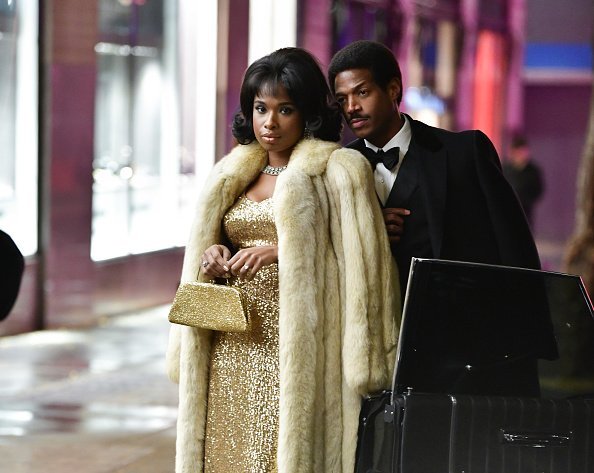 One of the scenes of the film saw Marlon and Jennifer share a kiss, and it looks as though the actor will never forget that moment, as he is super excited about it. 
"
That voice. Yo, like that voice? It is weird. It actually gave me a woody"
TMZ caught up with Marlon as he was about leaving the set of the movie and asked him how it felt to kiss Jennifer Hudson on set.
The question brought out the excitement in Marlon, as he went on to describe the moment:
"Amazing! Have you ever kissed an angel? Hmmm… I did. Her breath was amazingly fresh; her lips were like a pillow; it felt like I was kissing the cloud. And…ughmm, it was everything that you would wish it would be."
Marlon went on to say that he didn't want Jennifer to know how the kiss was, though he knew he had just done so by his description of it.
He added that the kiss with Jennifer Hudson was probably among the top three kisses he's had in his life. 
Marlon wasn't done! When asked what his favorite thing about Jennifer Hudson was, Marlon said that she is a warm, sweet soul, and then went on to talk about her voice, saying:
"That voice. Yo, like that voice? It is weird. It actually gave me a woody!!!"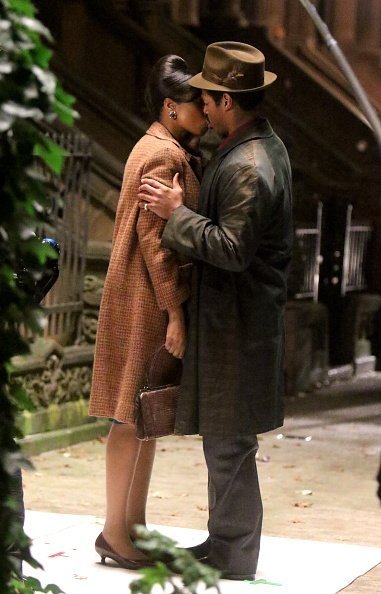 After saying that, Marlon entered into his car and made to leave, and begged that Jennifer Hudson shouldn't know of his revelations, even though his interviewer joked that he might be shooting his shot. 
When asked who had the better voice between Jennifer Hudson and Beyoncé Knowles, Marlon refused to answer, saying that Black women shouldn't be compared. 
But when asked if Jennifer's voice was better than Taylor Swift's voice, he agreed that it is. 
In the scene where Marlon Wayans and Jennifer Hudson kiss in a car, he is seen wearing the full costume of Aretha's husband, Ted White, which he plays, while Jennifer Hudson wears a knee-length coat and mini dress, giving her a 60s look.