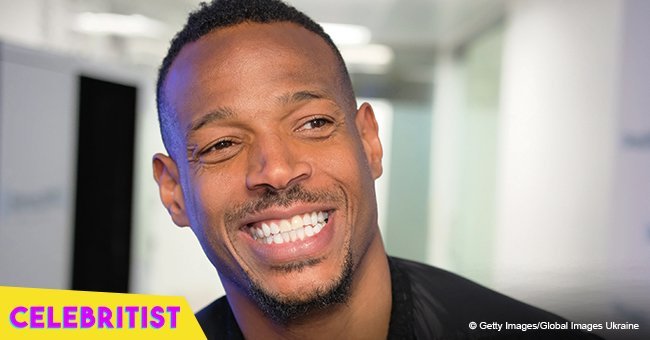 Marlon Wayans melts heart with touching throwback pic of his two babies kissing him on the cheeks
Marlon Wayans posted an adorable throwback photo of his two children kissing him on the cheeks in celebration of Father's Day, with a heartfelt letter about how his children made him grow up.
While everybody is used to hearing Marlon Wayans making other people laugh through his shows, he proved that he too could tug on people's heartstrings after he shared a touching message about what being a father could do to a person. Wayans addressed the letter to "men of all color", sharing that being a father is the greatest gift God can ever bless you with.
He goes on to share that he feels sorry for those fathers who are not in their children's lives, and that he will pray for them. Based on his experience, he shares how beautiful life is when you live it with purpose, and he says that it was his children who gave him purpose.
"Having children gave me PURPOSE. It gave me a constant motivation. It made me more aware as a human being. Conscious of my actions, my words, my walk my humanity, my humility, my walk toward acceptance and the unconditional. My kids grew me up. They made me a man. They fuel my existence."
Marlon writes about how his children have become his happiness, and that his smile traveled from just his face, to his heart and soul. He finds honor in watching his children's journey and contributing to their greatness by helping them realize their dreams and navigate through their emotions.
"My kids my friends my heart my life. My motivation is through the roof. Ove never been so purposed. To trailblazer a path of greatness is the goal. To write a blueprint they can follow. If you embrace the responsibility of raising your child you will find that you are really allowing them to raise you. They teach u this magical unparalleled love that is inexplicable."
The proud father finishes his letter by saying that all fathers should cherish the time they have with their children, and live for them so as to see the best in yourself.
"I beg you for your sake find your babies, love your babies, spend time with them, fall in love with them, live for them and you will find your best you... i have. Thank you Shawn amai and Angela for this amazing gift called "fatherhood"."
Marlon shares his two children Amai, 17, and Shawn, 15, with ex-wife Angelica Zackary. Despite being separated, the two of them keep a very tight-knit bond, calling each other bestfriends. During his baby mama's birthday this year, he shared a long tearjerker about how much he loved her, ending it with: "Have a happy birthday baby. I hope you smile all your life My ex wife, my children's mother, my sister, my friend, my family... I just love you girl."
Please fill in your e-mail so we can share with you our top stories!