Chris Brown's Mom Joyce Hawkins Defies Her Age in a Gorgeous Selfie Wearing a Black Dress
Chris Brown's mom, Joyce Hawkins recently got a lot of tongues wagging when she took to social media to share a stunning photo showcasing her perfectly fit body poured into a short black number. 
The beautiful woman who has been a constant source of strength and support for her son recently took to her Instagram page to share a sizzling photo of herself. Hawkins captioned the post,
"BLESSINGS TO YOU ALL!! WOKE UP WITH ALL POSITIVE VIBES!!!"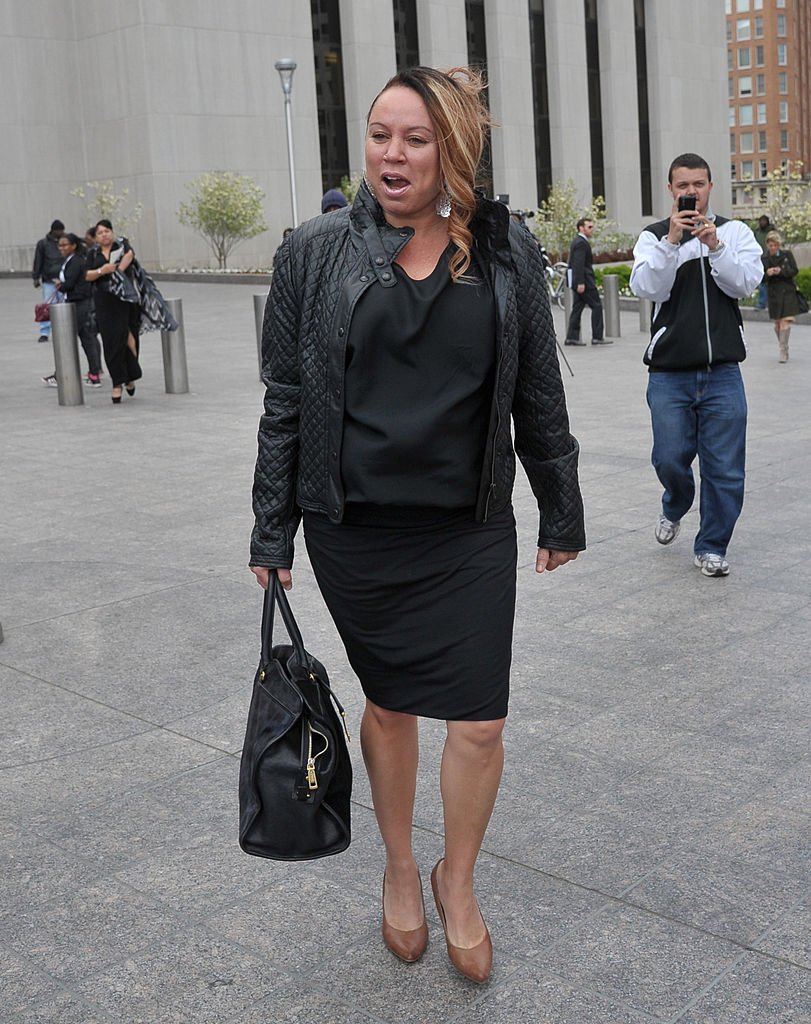 Fans could not get enough of Hawkins' ageless beauty and fit figure and rushed off to the comments section with compliments for the doting mom. A fan wrote:
 "Wow. You look absolutely stunning even though this is nothing new. Keep shining, hun!"
Besides helping her superstar son out with his kids' care, Hawkins has also displayed an affection for photoshoots. 
In January 2019, she stole many hearts after sharing photo samples from one of her modeling photoshoots. In one shot, she sat cross-legged in a white and comfy looking couch with a wine glass in her hand. 
Instead of condemning him, Hawkins offered her support.
She was dressed to stun in a racy black number coupled with a wine-colored pair of strappy heels. Hawkins, who raised Brown in the small town of Tappahannock, Va, has maintained a close and friendly relationship with her son all through the ups and downs that came with his career as an entertainer.  
In 2009, after his big fight with his then-girlfriend, Rihanna, it was his mom he confided in. According to Hawkins who is a victim of domestic violence, Brown had come to her with a confession that nearly shattered her world.  
It was a dreadfully painful moment, but she could also see that he was beating himself up over it and having a hard time telling her exactly what he had done. 
Hawkins claimed that the famous singer never expressed any sort of violent behavior in the years they lived together, and the confession came to her as a shock. 
She reportedly admonished him while letting him know that such a thing could never happen again, and if it ever did, he would have to walk away from the situation rather than give in to it.
Glad to have her rooting for him, the talented singer served his time and came out a better man. He could not have been more grateful. He had a woman who would love him as she did despite his shortcomings.  
Hawkins proved herself the ever-supportive mother again in 2015 when news came out that Brown had allegedly fathered a child while in a relationship with Karrueche Tran. 
The news broke their relationship apart, and while his persona came under fire, his mother remained steadfastly by his side. 
Instead of condemning him, Hawkins offered her support and vowed to get actively involved in helping him raise his kid with love and compassion. 
Brown's love and respect for her have only increased exponentially since then, and now, according to his Instagram post on this year's Mother's Day, he sees her as a "god."
It's not hard to see why, since Hawkins's prerogative as a mother has always been to protect, cherish, and support her son through the good times and the dark times.