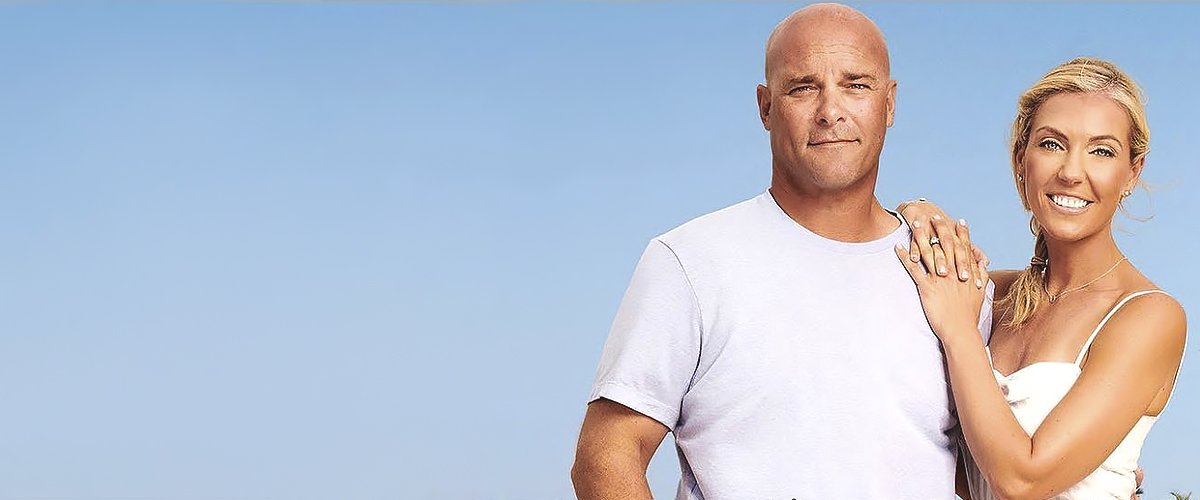 instagram.com/bryanbaeumler
'Disaster DIY's' Bryan Baeumler Met His Wife in High School — inside Their Long-Lasting Marriage
Bryan Baeumler met his wife Sarah in high school. but it was years later that they finally fell in love.
"Leave It to Bryan" and "Disaster DIY" star Bryan Baeumler and his wife Sarah have been married for nearly 16 years, but they've known each other for much longer.
Bryan and Sarah crossed paths in high school, but they were little more than casual acquaintances -- it was years later that they fell in love.
The Baeumlers have bought themselves a 10-acre property on the Bahamas and are building their own sustainable holiday resort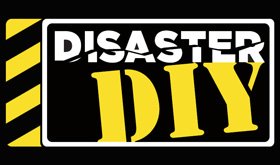 The logo of "Disaster DIY" | Source: Wikimedia Commons/ siEntertainment, public domain
MEETING BRYAN BAEUMLER
Sarah and Brian attended the same high school and had some mutual friends, but back in those teen days, the sparks did not fly. TThey reconnected 10 years later, in 2001, after being copied into the same e-mail by one of those mutual friends.
They traded a few messages, chatted about old times, and met for coffee. The attraction was undeniable, and they progressed to their very first date.
FIRST DATE WITH BRYAN BAEUMLER
Bryan was determined to make an impression, so he took Sarah to see the stage production of "The Lion King," after which they went out for a romantic sushi dinner. Sarah loved it, and was so impressed that she agreed to a second date, and a third, and a fourth...
THE PROPOSAL
In 2003 Bryan decided to pop the question. He'd thought to take Sarah on a romantic hike through Nova Scotia, and fall on one knee with the scenic wilderness as a backdrop, but it was not to be. A thick fog set in, and the couple ended up going home, where Bryan ended up popping the question.
Of course, Sarah said yes, and 3 years after they started dating, the couple were married at the spectacular Graydon Hall Manor. They were about to set off for a honeymoon in Florida, when the weather turned the tables on Bryan once again.
HONEYMOON IN VEGAS
Bryan had booked a tropical honeymoon in a beach house in Florida, but hurricane season set in with a vengeance, and the couple set off for Sin City instead. Sarah revealed:
"We had to cancel on the day of our wedding due to a hurricane that hit the Florida coast. We ended up looking online and booking a last-minute Vegas vacation, which turned out to be a lot of fun."
WELCOMING THEIR CHILDREN
Before long, Sarah and Bryan started growing their family and welcomed their first child, son Quintyn, in 2006. Daughter Charlotte quickly followed in 2008, son Lincoln in 2010, and their youngest, daughter Josephine, was born in 2012.
In addition to spending their lives together and raiding a family, Sarah and Bryan started working together. Bryan id the hands-on DIY expert on renovation, but Sarah, as it turns out has an eye for design and a knack for turning a sow's ear into a silk purse. She has worked with her husband on "House of Bryan," "Home to Win" and, of course, "Island of Bryan/Renovation Island."
THE TROPICAL RESORT PROJECT
Since they welcomed Quintyn, in 2006, Sarah and Bryan have been juggling their roles as parents with their careers, and still find time to spend together as a couple, on their beloved water sports. The Baeumlers have bought themselves a 10-acre property in the Bahamas and are building their own sustainable holiday resort.
Island living is right up their alley, and after icy Toronto, the Bahamas are a balm. They did have a close call with feisty weather once again, when a hurricane hit the Caribbean, but did no damage to their resort.
It is there that Sarah, Bryan, and their children are currently quarantined together, waiting out the COVID-19 pandemic, and working on their beautiful new home. The couple is facing the challenge with their usual good humor and keeping their kids busy and happy. Meanwhile, the adventure continues and Sarah and Bryan are back on HGTV where they belong.
Please fill in your e-mail so we can share with you our top stories!