Snoop Dogg's Daughter Cori Broadus Flaunts Her Natural Beauty as She Lounges in Casual Clothes in New Photos
Cori Broadus recently took to Instagram where she showed off her natural beauty while relaxing in a casual outfit. 
Cori Broadus is no doubt a beautiful young lady, and once again, she has shown how confident she is of her natural beauty.
In a recent Instagram post, Cori was pictured donning a casual outfit while she spent some time lounging in an indoor location.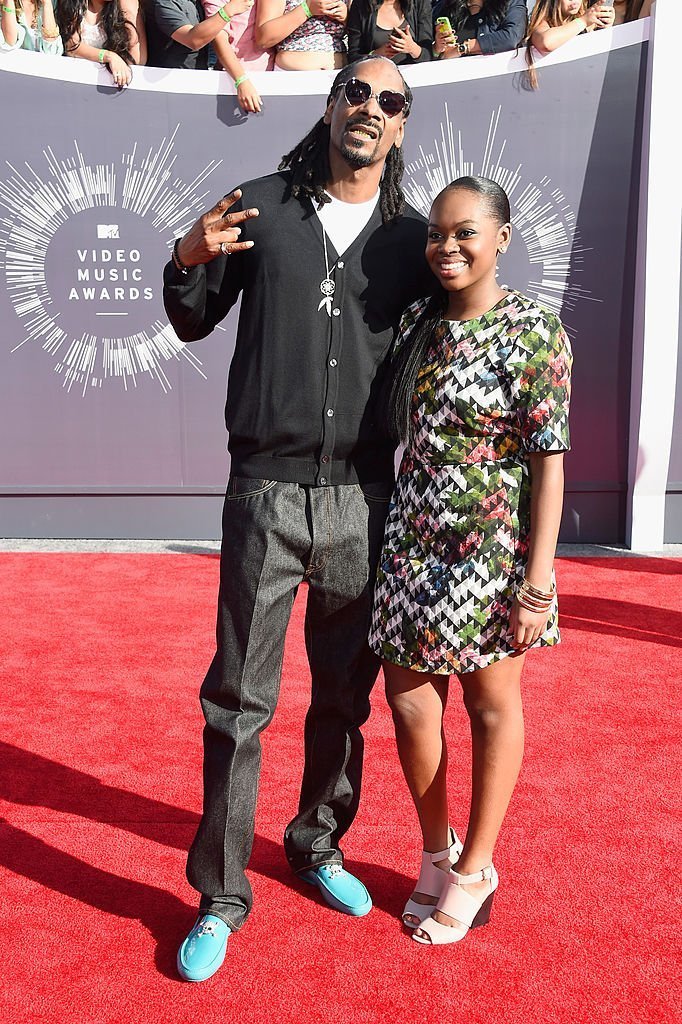 While the first slide saw Cori sporting a straight face, she was seen flashing a gorgeous smile in another.
The adorable photos garnered reactions from fans and followers who took to the comments section where they left their thoughts. One user wrote:
"It's the smile and the skin for me. So beautiful!"
A second user added, "look at you glowing queen" while a third fan commented, "You are beyond beautiful!"
Cori is Snoop's only daughter with his wife, Shante Broadus. Over time, she has continued to make her parents proud.
When Cori was only 11, she was diagnosed with Lupus.
In 2017, Cori graduated from high school and like every regular dad, Snoop was super excited about his daughter's milestone.
Taking to Instagram at the time, Snoop shared a gorgeous photo of Cori flashing a beautiful smile as she rocked a graduation cap. He captioned the photo:
"Proud papa. Baby girl bout to walk the stage. ???????"
Some months before leaving high school, Cori released a video for her song, "Sittin in My Room." With this, she proved that Snoop was not the only musical talent in the family.
Last year, Cori had her first musical performance, and once again, Snoop proudly celebrated her milestone.
Taking to Instagram, Snoop shared a clip of his baby girl singing alongside backup singers and a live band at Tha Juice Joint.
Aside from her interest in music, Cori is also interested in empowering young girls and teaching them about self-confidence.
In 2018, she chopped off all her hair and shared images of the clean cut with her fans on Instagram. This big move was her way of encouraging people to embrace themselves for who they are.
Interestingly, when Cori was only 11, she was diagnosed with Lupus. At the time, Snoop and his wife, Shante, were on the verge of getting a divorce.
However, with their daughter's diagnosis, Shante and Snoop decided to work things out, and in 2008, the couple renewed their vows.
Now grown, Cori seems to be winning the battle against Lupus and has led a regular life. Evidently, this young queen is a fighter.