Tori Spelling Has a Gay Stepson Named Jack McDermott – Inside Their Relationship
Tori Spelling has a great bond with her stepson, Jack McDermott, who came out as gay when he was 17. Here's a look into their adorable relationship.
Famous actress and author, Tori Spelling, has a gay stepson, Jack McDermott, and the duo have a loving relationship. During Jack's 21st birthday in 2019, Spelling shared an adorable photo of herself with him alongside a heartwarming tribute.
In her tribute, Spelling noted that she and Jack had shared a great bond since she met him when he was nearly seven years old.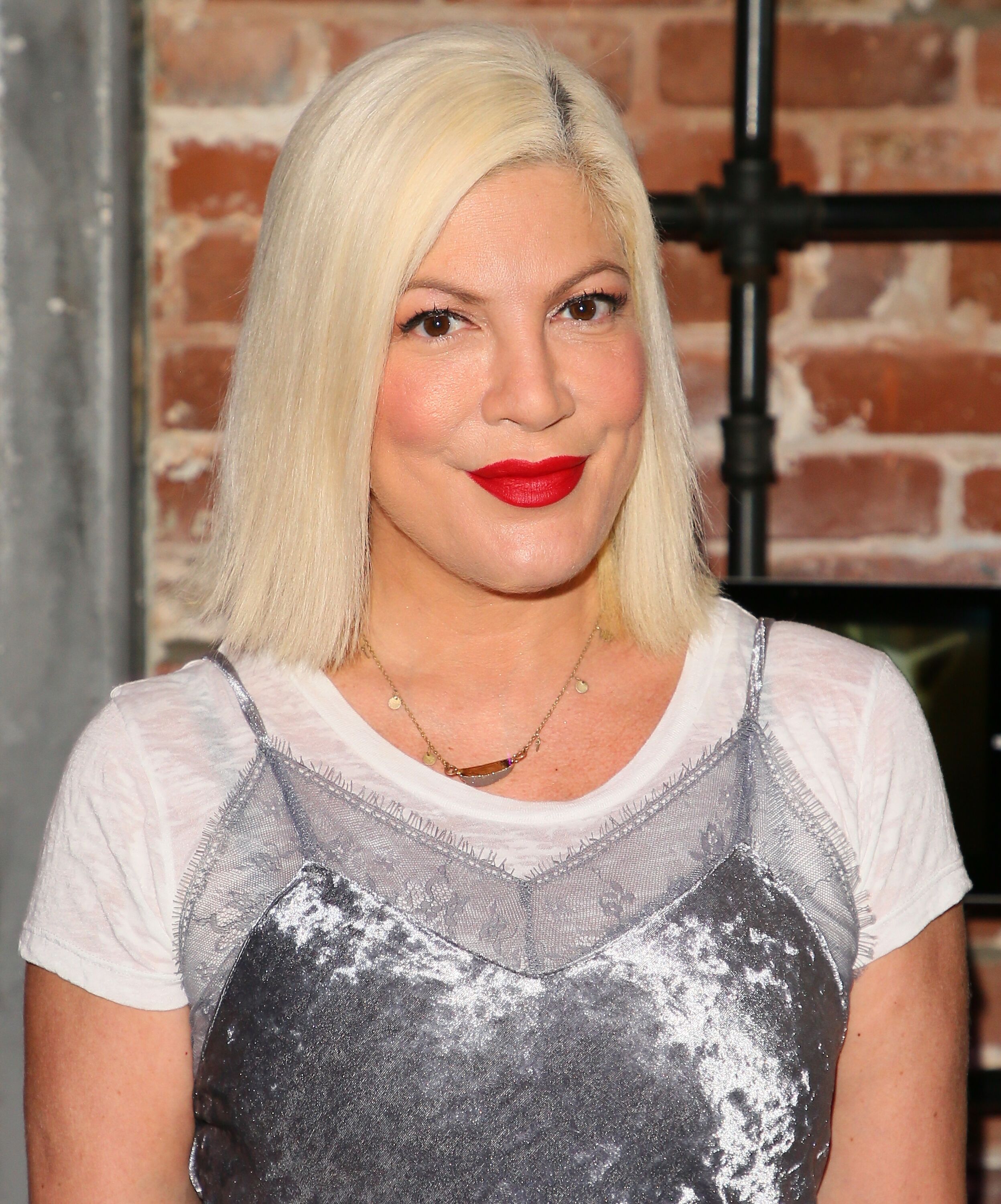 The actress explained that she and Jack soon experienced a period of awkwardness as he got older. But this came to an end when he came out as a gay man. She wrote:
"I was so proud of his confidence. He was who he was, and he was proud of it. And then we bonded again."
Spelling's husband, Dean McDermott, welcomed Jack during his first marriage to Mary Jo Eustance. The doting father has been supportive of his son, who came out when he was 17.
In 2019, Dean reportedly opened up about Jack's sexuality and revealed that his son hardly told him anything about his boyfriends. 
As a show of support for her stepson, Spelling hosted a pride-themed party last month. The colorful party included nude dancers, champagne, and Dean proudly dressed in drag. 
Spelling and Dean tied the knot in 2006. The couple shares five children, Liam, Stella, Hattie, Finn, and Beau. Along with having a good relationship with Jack, Spelling also has a good relationship with his mother.
Last year, the mother of five took to Instagram where she shared a photo of herself posing alongside Eustance at a family dinner. In the caption, Spelling explained that she and Eustance defied societal stereotypes.
She added that they were both enjoying their newfound friendship. Spelling also revealed that they created a new family tradition, which entails all of them, including Eustance, celebrating holidays together.
Before the dinner, Eustance reportedly explained that she buried the hatchet with Spelling and Dean during her son's 21st birthday. 
According to her, Jack got along well with his father, so there was no need for her to keep revisiting the past. For Eustance, her son will always come first!