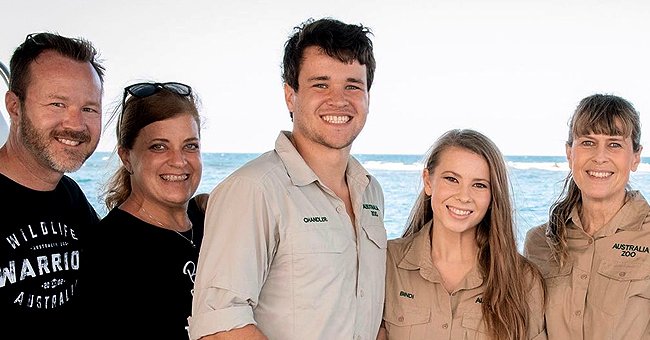 Instagram.com/bindisueirwin
See How Pregnant Bindi Irwin Showed Appreciation to the Grandparents of Her Future Child on Instagram

The young and beautiful daughter of the late conservationist Steve Irwin, also known as "Crocodile Hunter", took to her Instagram to share with everyone the wonderful news.
Bindi Irwin, 22, and her new husband Chandler Power, 23, announced a couple of days ago that they will be parents next year. The newly married couple is expecting their first child together. Irwin posted a picture of the two holding a baby-sized Australia Zoo shirt.
In addition to sharing with her mother and brother the joy of the sweet wait, Irwin decided to show the love and respect she feels for her in-laws and her mother.
The future mother posted a photo where the couple appears with Teri and with her husband's parents, she also wrote a sweet message to accompany it. "Grandparent appreciation post. ❤️ My beautiful mum and Chandler's parents. Our little one is going to be so loved."
THE BIG ANNOUNCEMENT
After Irwin's announcement, the other members of the family were not begging to share the good news as well. The future father wrote on his Instagram how grateful and joyful he is with the arrival of this baby.
Irwin's brother Robert Irwin also shared the news via Instagram. In his publication, the future uncle shows his happiness for his sister and his brother-in-law. He also praises his sister by saying that she will be an excellent mother.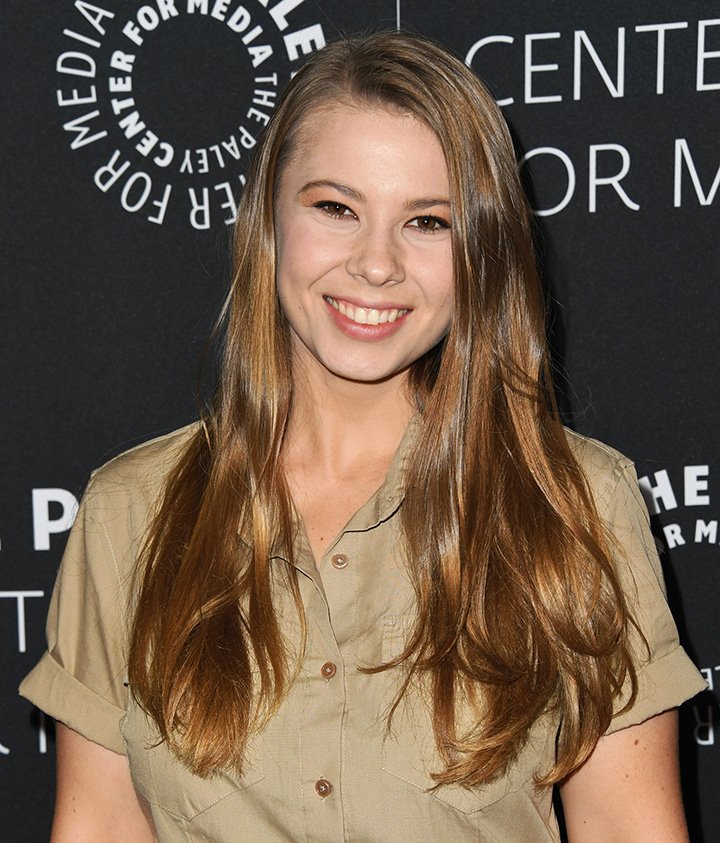 Bindi Irwin attends The Paley Center For Media Presents: An Evening With The Irwins: "Crikey! It's The Irwins" Screening And Conversation at The Paley Center for Media on May 03, 2019 in Beverly Hills, California. I Image: Getty Images.
FACING LIFE TOGETHER
Irwing and Powell decided to get married last March, with only three invitees despite the pandemic. The couple discussed their reasons for delaying the marriage, among others, for not being able to share with their friends because of Covid-19.
Yet, thinking about their commitment to each other, it seemed to her that the best and most logical thing for them to do as a couple was to get married once and for all and face whatever life throws at them, together, as husband and wife.
ALWAYS PRESENT
A year ago, the couple got engaged in her favorite spot at the Australia Zoo. That was also the place where they both met and fell in love, in the same way that Irwin's parents did.
During the marriage ceremony, the great absentee was Steve Irwin, however, his daughter paid him tribute and has shared that he felt him accompanying them during the wedding. A digital drawing artist wanted to give the couple a gift.
In a painting made by her, the artist portrayed Steve with his widow and daughter. The artist commented that it was a job that required all her skills and several months for it to be ready.
Please fill in your e-mail so we can share with you our top stories!