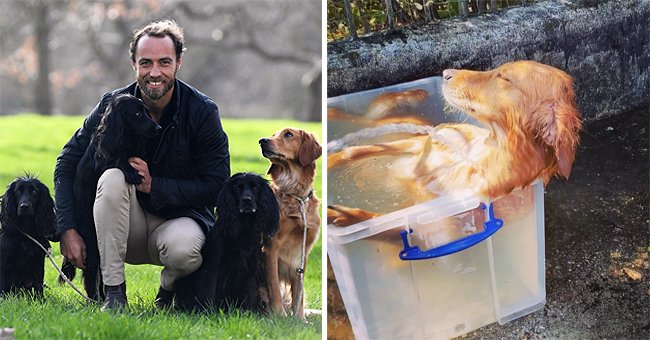 instagram.com/jmidy /GettyImages
Kate Middleton's Brother James Shares Funny Video Showing How He Cools down His Dog Mabel
James Middleton has a creative hack on how to keep his dog, Mabel, beat the summer heat. He shared an adorable video of his furry friend dipping in an outdoor bath.
James Middleton, the younger brother of Kate, Duchess of Cambridge, posted a video on Instagram that featured his golden retriever inside a big plastic container. Posted on August 12, his dog enjoys the special treatment.
Many of James's 190,000 followers adored Mabel's refreshing bath. A fan wrote that it's the cutest video she has ever seen and that it made her day.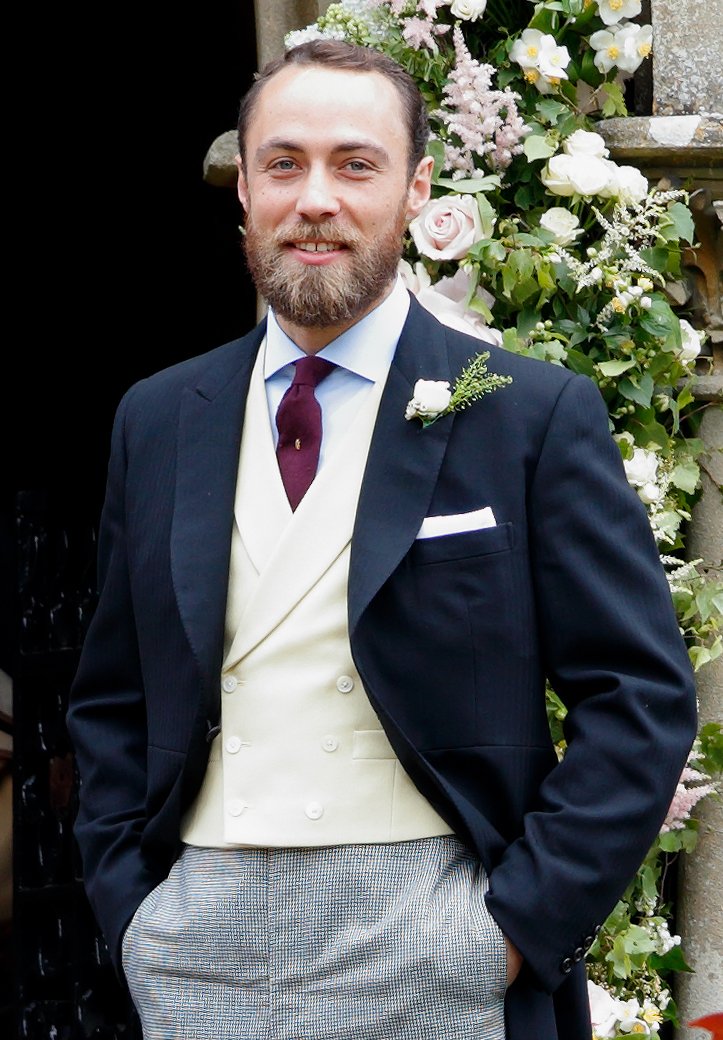 James Middleton, the brother of Kate, Duchess of Cambridge, described his dogs as his "unsung heroes." | Photo: Getty Images
James's video shows that he loved his dogs and deeply takes care of them. Mabel is among the pack of dogs the 33-year-old entrepreneur has ever owned. He wrote:
"It's so important to keep your dogs safe and cool during hot weather!"
Along with the video, which has a background music from The Merrymen's "Feeling Hot Hot Hot," James also shared his several dog-cooling tips for his fellow dog-owners.
Summer has been a busy season for James and fiance Alizee Thevenet as they welcomed a litter of puppies in May. The puppies are from his other dog, Luna.
A few weeks ago, James bid goodbye to the puppies which now have new homes. He recalled unforgettable memories with the puppies who left half-eaten socks in his home.
In April, James announced that he is making a TV documentary series about how his dogs saved him from depression.
In January 2019, James recounted how his dog helped him overcome mental health issues. The youngest Middleton revealed that he once suffered from depression.
He shared that he drove to the rural Lake District in northwest England with his dogs. James was able to calm his mind while taking a solitary walk in nature.
Aside from Mable and Luna, his other dogs, Zulu and Inca, have helped him recover. James considered Ella as his "constant companion" as the latter has been with him for ten years and during all his therapy sessions.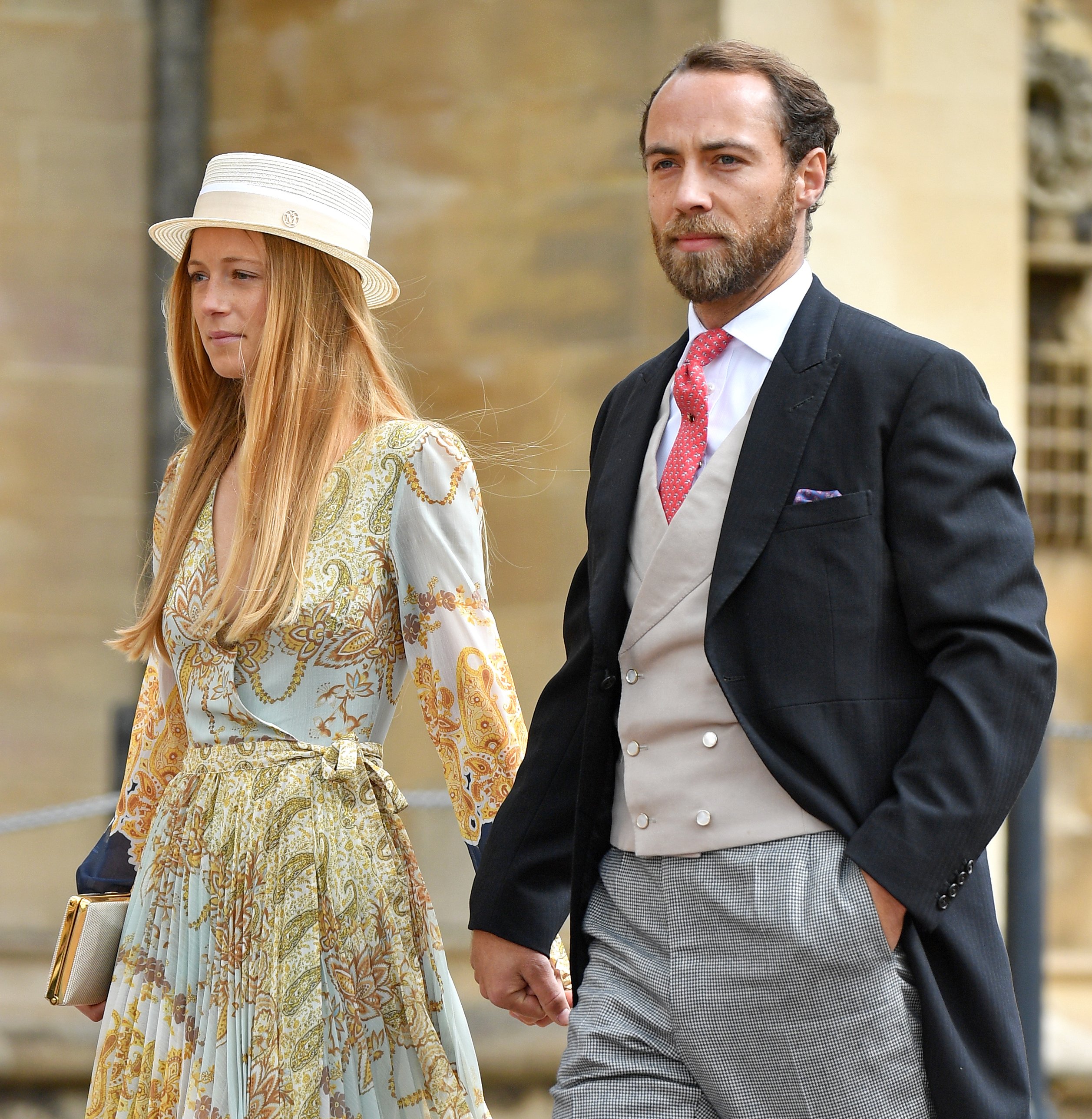 James Middleton and fiance Alizee Thevenet attend the wedding of Lady Gabriella and Thomas Kingston in 2019. | Photo: Getty Images
In April, James announced that he is making a TV documentary series about how his dogs saved him from depression. He called his dogs "unsung heroes."
He is working on his documentary with Fulwell 73, a production company behind TV host James Corden's "The Late Late Show," "Gavin and Stacey," and Bros documentary.
The documentary will show James having conversations with individuals who struggled with mental health issues. He will also discuss several ways in which dogs can aid in mood swings and depression.
James recently introduced the newest addition to the ever-growing Middleton pack. He posted a photo of his new puppy, Nala, a cocker spaniel breed.
An interesting fact about her is that she is the daughter of Zulu and granddaughter of Ella. The dog father expressed his excitement, saying that he cannot wait to share adventures with Nala.
Please fill in your e-mail so we can share with you our top stories!