Tristan Thompson's Ex Jordy Is Living Her Best Life – Get a Glimpse of Her Recent Palm Springs Vacation
Tristan Thompson's ex Jordan Craig is living her best like in Palm Springs and she is letting the world know. Check out the stunning photo. 
While speculation rises over the relationship status of Tristan Thompson and Khloe Kardashian, his ex Jordan Craig has moved on and is thriving. 
Craig, who gave birth to the basketball players' first child, Prince, shared a stunning photo of herself modeling a gold swimsuit from her What Jordy Wore line. 
The influencer has been sharing her life with her followers, including arranging a retreat called "Moms on Tour" which gives mothers a break to be pampered. 
Recently, she revealed that she has been looking for new locations for the second retreat, sharing photos of herself out and about as she wears clothes from her line. In one post, she spoke about the importance of the resort saying:
"I know firsthand how challenging and exhausting it's been..being in the house for months and becoming a full-time Teacher, Chef, Doctor, Therapist and House Cleaner 24/7."
She added that mothers deserved the break to unwind, adding that their children don't need a perfect mother but they need a happy one. 
And she is taking that deserved time off for herself as she continues to share incredible snaps while she is in Palm Springs.
After their son was born, Thompson was not present in his life.
The drama between Craig and her ex resurfaced last year after court documents revealed that finding out about Thompson's relationship with Kardashian caused her to suffer from pregnancy complications. 
While Kardashian denies claims that she was the cause of their relationship ending, Craig revealed that after their son was born, Thompson was not present in his life, with a source saying:
"Jordan has felt for a long time now that she is raising Prince alone. Tristan barely sees his son. Jordan gets very frustrated when on social media Tristan tries to look so involved when he's not."
Kardashian opened up about allegations that she had started dating Thompson while Craig was still pregnant, revealing that they had met on a blind date organized by a mutual friend. 
She added that she was reluctant to start a relationship with him after he revealed that his ex-girlfriend was pregnant.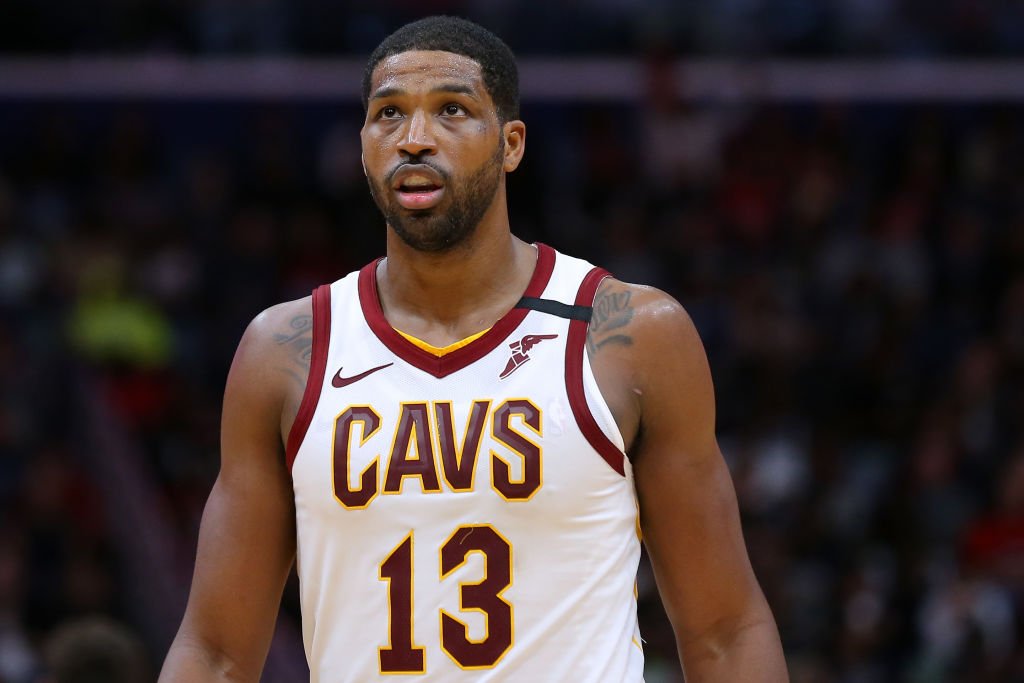 The reality star added that she had been shown correspondence between Thompson and Craig to prove the relationship was over and apologized for causing any pain to anyone. 
However, it seems that things have been patched up between Thompson and Craig, with the basketball player even going on vacation with his ex and their son.