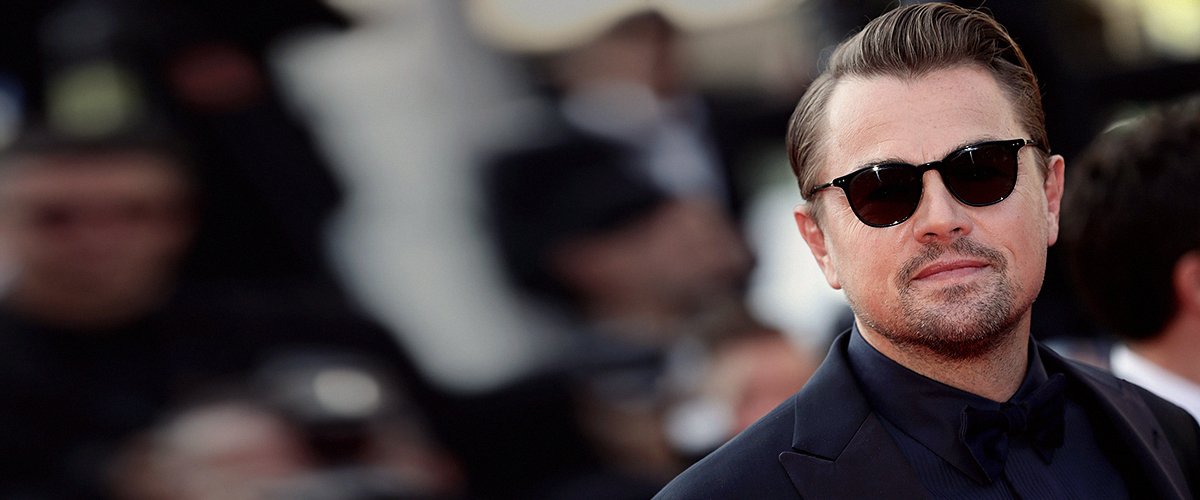 Getty Images
Leonardo DiCaprio's Girlfriend Camila Morrone Is 23 Years Younger Than Him — Facts about Her
Leonardo DiCaprio is famous for dating very beautiful, very young women, but he may have finally met his love match.
Academy Award winner Leonardo DiCaprio's much younger girlfriend is Argentine model and actress, Camila Morrone and the two have been dating for 3 years.
The 45-year-old actor rose to stardom in the early 90s, and, and for the last nearly 30 decades has held on to the status of being Hollywood's most desirable bachelor, but Morrone may have brought his love'm-and-leave'm career to an end.
Morrone has come out on Instagram in defense of their relationship, taking as an example star couple Humphrey Bogart and Lauren Bacall, who had a 25-year age difference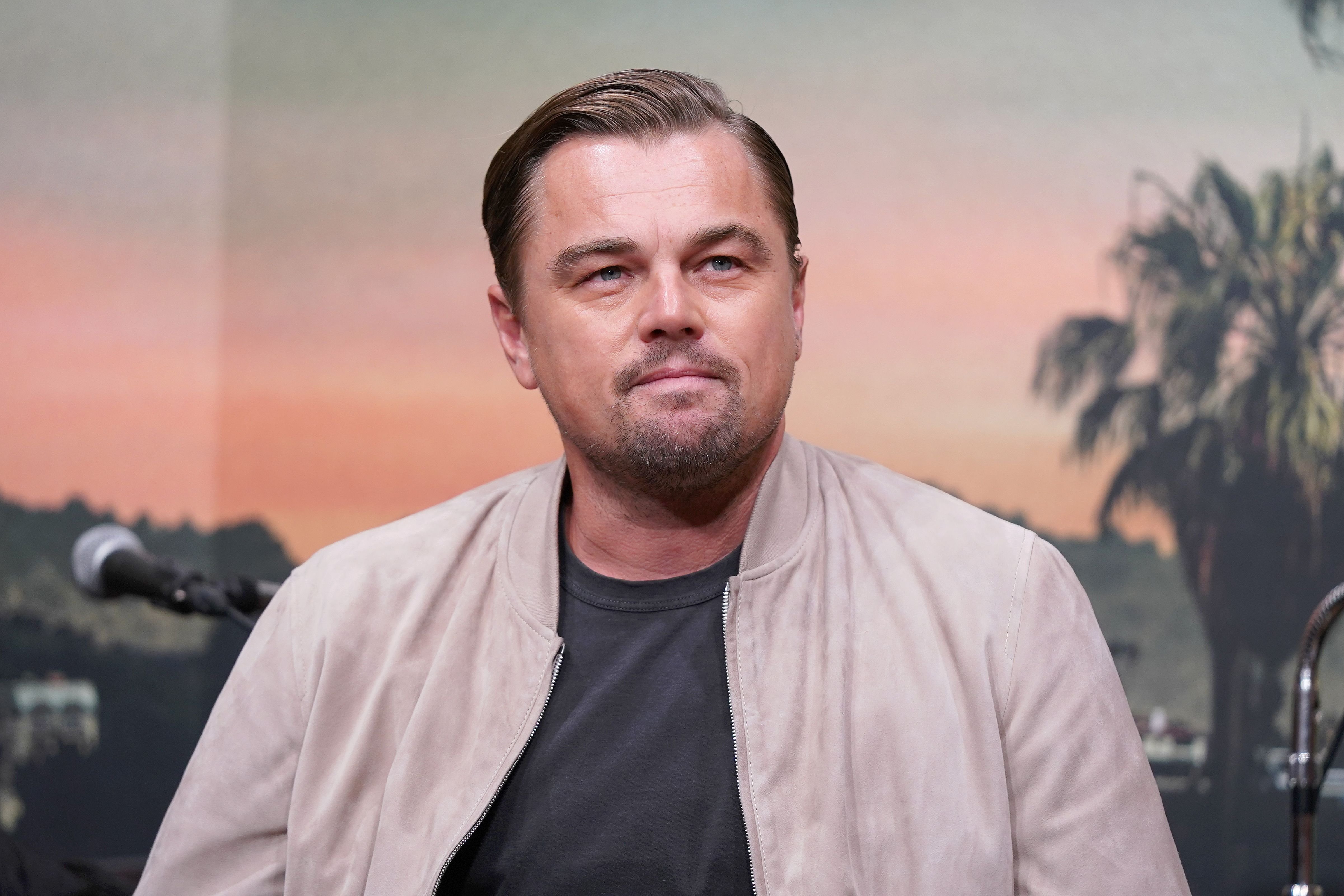 Leonardo DiCaprio at the Japanese premiere of 'Once Upon A Time In Hollywood' in 2019 in Tokyo | Source:
MEETING CAMILA MORRONE
But DiCaprio didn't meet Morrone at a Hollywood party, or the New York fashion week. He met her through her stepfather, the iconic actor Al Pacino, who had been in a committed 10-year relationship with Morrone's mother, actress Lucila Polak up until 2018.
DiCaprio who had been dating model Nina Agdal, was spotted with Morrone in December 2017, the presence of the model with the actor was dismissed as a "family friendship." Then in April 2018 at Coachella it became obvious that the relationship was a little more than "friendly."
"THE GODFATHER'S" STEPDAUGHTER
Dicaprio started filming Quentin Tarantino's "Once Upon a Time in Hollywood" with Pacino in June 2018, and by then, the relationship with Morrone, then 19, was probably already on a romantic setting.
Morrone is a successful actress, who made her screen debut in 2013 at the age of 15 in James Franco's film "Bukowski." She was to return to acting five years later starring in the Bruce Willis movie, "Death Wish."
The same year she had her first lead role in "Never Goin' Back," a coming-of-age film in which she co-starred with Maia Mitchell. Morrone's acting talent was praised by critics. Hot on the heels of "Never Goin' Back," Morrone was once again in the limelight in 2019, in the title role in "Mickey and the Bear."
Morrone has been cast in the forthcoming Amazon mini-series "Daisy Jones & The Six," after which she announced that she would be concentrating on her acting career. Morrone has been modeling professionally since 2016, working with high fashion brands such as Moschino, and was on the cover of Vogue.
Morrone was following in her father - 90s top model - Maximo Morrone's footsteps. Maximo is best remembered as the face of Dolce&Gabanna. DiCaprio has always had a penchant for models and had relationships with Gisele Bündchen, Bar Refaeli, Toni Garrn, and of course, Agdal.
THE AGE DIFFERENCE
At 23, Marrone is over 20 years DiCaprio's junior, but to be fair, the 45-year-old has always dated women in their late teens, early twenties. He's been dating them for decades. As Ricky Gervais pointed out at the Golden Globes when referring to "Once Upon a Time in Hollywood's" nearly three-hour length:
"[It's] almost three hours long - it's an epic. Leonardo DiCaprio attended the premiere and by the end, his date was too old for him."
Although DiCaprio took the joke in his stride, Morrone has come out on Instagram in defense of their relationship, taking as an example star couple Humphrey Bogart and Lauren Bacall, who had a 25-year age difference. Morrone wrote:
"My God, people are so mean and full of anger with people that they know nothing about."
NOTHING BUT A NUMBER
The beautiful, poised and talented Morrone certainly seems to be the perfect match for the famously elusive DiCaprio. Since he made his film debut in 1991, DiCaprio has become one of the most respected and powerful men in Hollywood, but Morrone was raise by Al Pacino, and if anyone can handle the pressure, she can.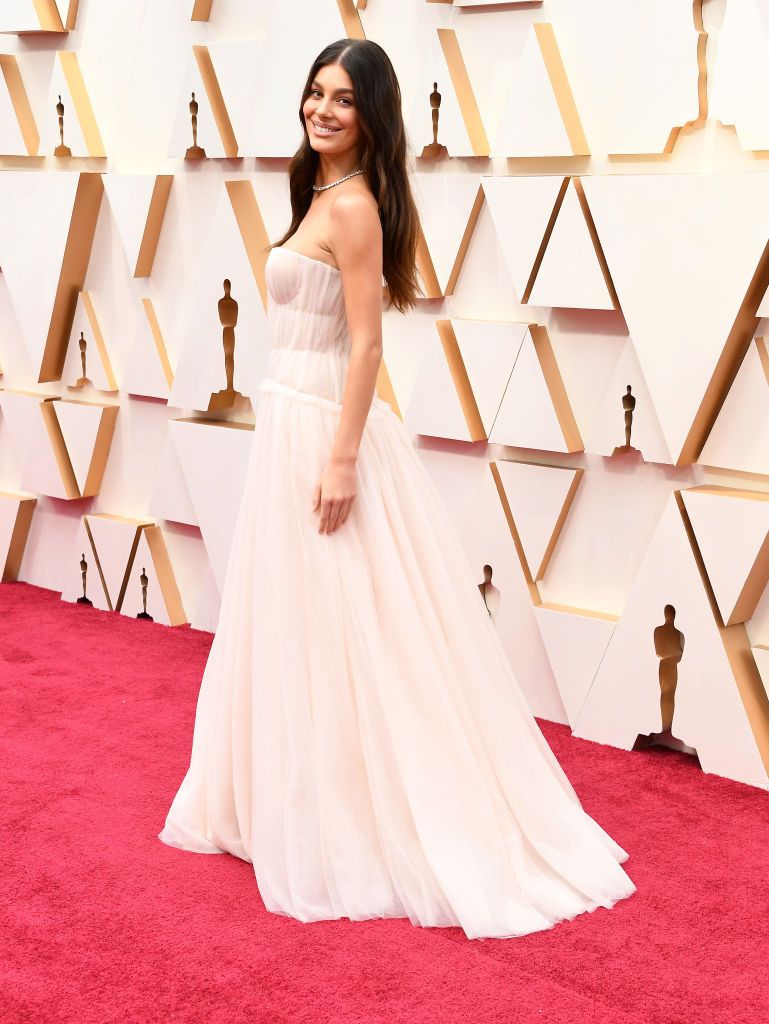 Camila Morrone at the 92nd Annual Academy Awards in February 2020 in Hollywood, California | Source: Getty Images
The star of "Titanic," and one of the foremost romantic leads of his generation may finally have found the woman of his dreams.
In an interview with the Los Angeles Times, Morrone said she was bothered about the judgment of her relationship, adding: "There's so many relationships in Hollywood - and in the history of the world - where people have large age gaps. I just think anyone should be able to date who they want to date."
Please fill in your e-mail so we can share with you our top stories!