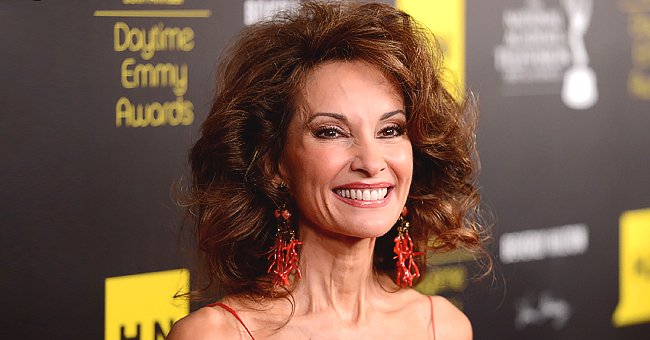 Getty Images
Susan Lucci Delights Fans with a Lovely Throwback Photo from 'All My Children'

Susan Lucci gave fans a blast from the past by sharing an adorable throwback picture of a legendary scene from "All My Children."
On August 13, actress Susan Lucci shared on Instagram a photo that was taken during the first remote shoot for the hit ABC daytime drama, which aired from 1970 to 2011. In the caption, the actress wrote:
"Riding horses in the rainforest in St Croix—for All My Children's Erica and Tom's honeymoon."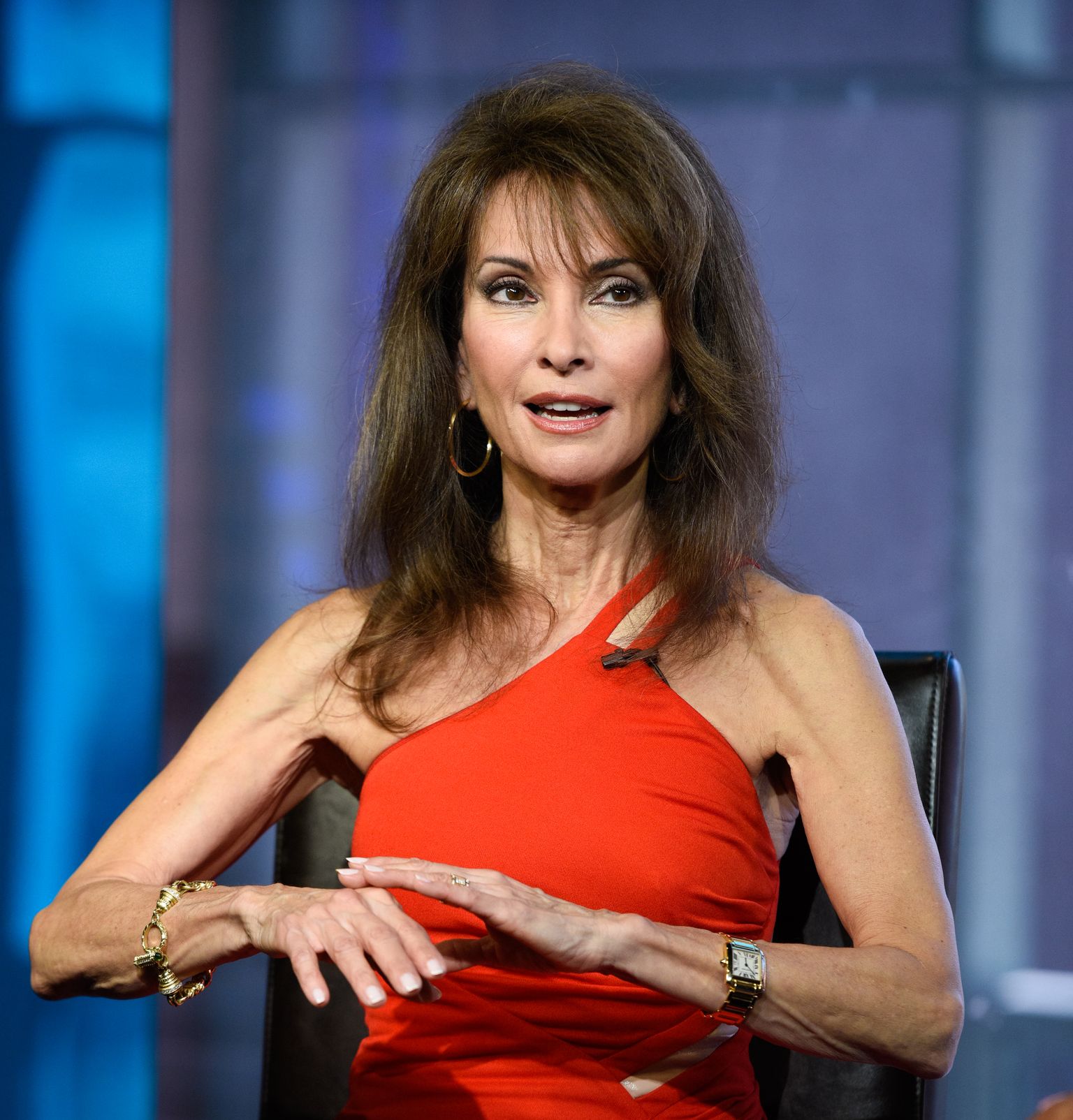 Susan Lucci on June 2, 2016 in Universal City, California. | Photo: Getty Images
The image, which amassed more than 8,000 likes as of writing, has received many positive remarks from Lucci's avid fans.
"Omg stunning!!," one person wrote. "You know who I thought you looked like for a moment in this picture?? Jennifer Lawrence!"
Another fan added that she got everybody in her dorm to watch the series between classes. Someone else commented that Lucci is "beautiful then and now."
The photo, taken in 1978, shows the actress seating astride a horse. She sported a white, long-sleeved blouse, which she matched with dark pants.
Lucci's hair was brushed away from her face and was styled in a ponytail. She accessorized herself with gold hoop earrings.
As a child, Lucci dreamed of becoming a performer.
In "All My Children," Lucci played the role of Erica Kane. The series made television history when Erica Kane had TV's first legal abortion.
Erica Kane also holds the record for the most married character in a soap opera. Her character had eight husbands.
That is something contrary to Lucci's life. The award-winning actress has been married to the same man for more than five decades.
Lucci tied the knot with Helmut Huber in September 1969, and their marriage has remained solid to this day. The couple shares two children - son Andreas Huber and daughter Liza Huber.
Lucci was born in December 1946, in Scarsdale, New York. Her parents are Jeanette and Victor Lucci, a building contractor.
As a child, Lucci dreamed of becoming a performer. Through her teenage years, she took dance lessons, voice lessons, and even participated in community theater.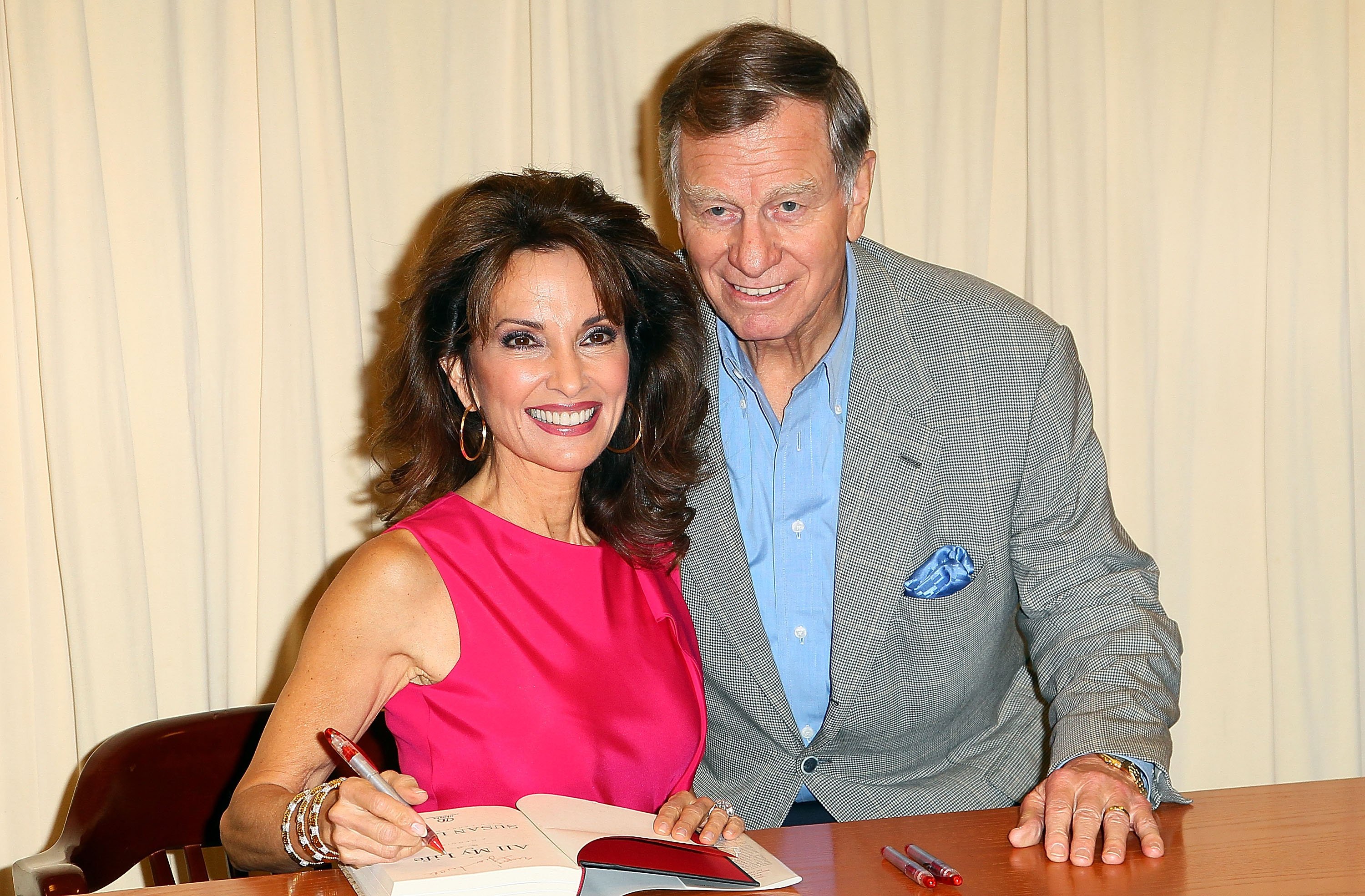 Susan Lucci and husband Helmut Huber during a 2011 book-signing event in New York. | Photo: Getty Images
Lucci moved to New York City after graduating with a BFA in theater arts. She then started to go to auditions. One of her first roles was that of a color girl for CBS.
In 1969, after her short appearances on soap operas and movies, Lucci auditioned for "All My Children."
She landed the role of Erica Kane, the character that made her so famous. A lot of critics still considered Erica Kane as one of the best roles on television written for women.
Please fill in your e-mail so we can share with you our top stories!