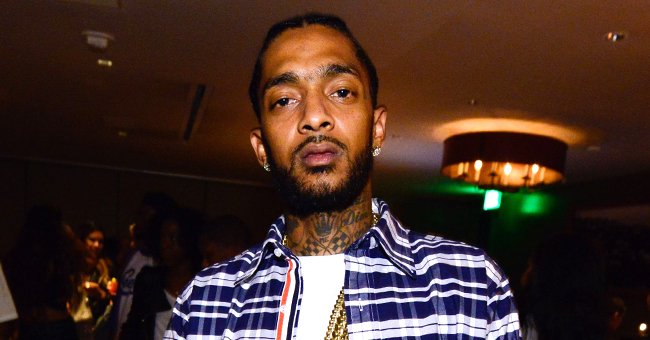 Getty Images
See Nipsey Hussle's Siblings' Tributes to Him on What Would Have Been His 35th Birthday
Nipsey Hussle's brother and sister paid a touching tribute to the rapper on what would have been his 35th birthday. Here is what they had to say.
This weekend would have been Nipsey Hussle's 35th birthday and his siblings have taken to their social media to pay tribute to their brother.
Hussle, whose real name was Ermias Asghedom, tragically died last year after being shot in Los Angeles outside his clothing store.
To celebrate his birthday, his brother Samiel Asghedom who goes by Blacc Sam, shared a touching throwback, showing the young rapper with his family.
His younger sister, Samantha Smith also honored her brother, posting a series of photos featuring important moments in their lives. She accompanied it with a beautiful message where she called him her hero, saying:
"There's no love like an older brother. There's no love like yours. I cherish you, respect you, honor you and live for you. I love you."
At last year's BET Awards, the late rapper was honored with a posthumous Humanitarian Award for his contributions to the African American community.
At the ceremony, his family that included his mother, father, grandmother, sister, girlfriend, Lauren London, and his children Emani and Kross Asghedom, accepted the award for the rapper.
Smith added that she wanted to obtain custody so that she could ensure her "continued stability."
Hussle and his little sister had always been close. Smith lived with the rapper and helped raise his daughter Emani.
After Hussle's death, Smith was awarded custody of his daughter, Emani whose mother, Tanisha Foster was on probation for a DUI and was issued an arrest warrant for missing a court date. In Smith's petition to become a legal guardian, she wrote:
"[Smith] has always been a presence in Emani's life and along with the rest of Emani's paternal family has assisted in her care and continues to do so."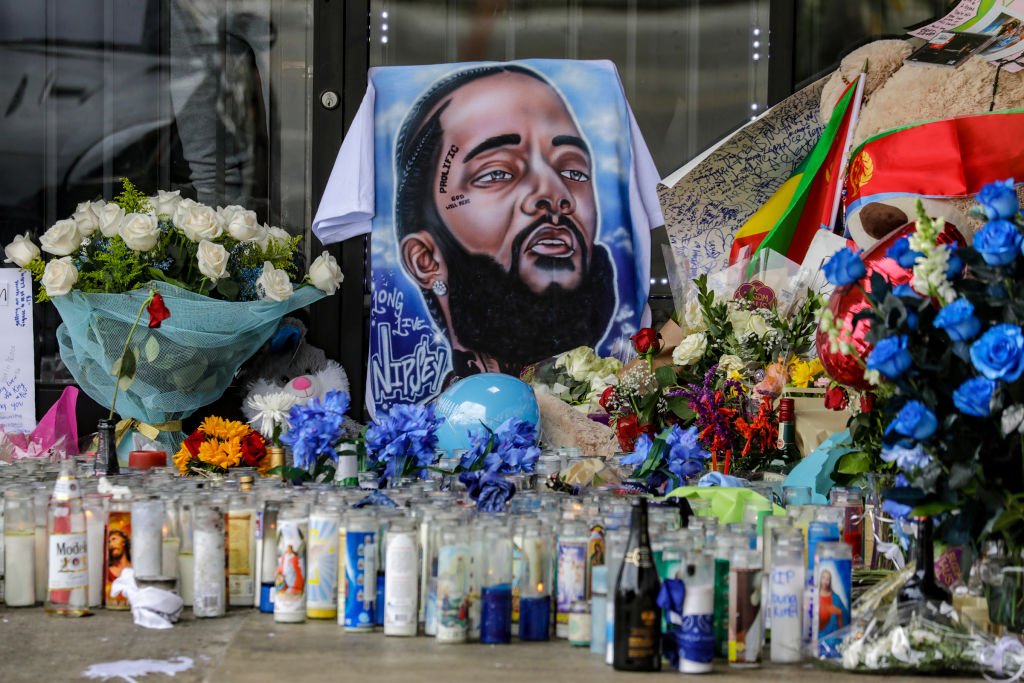 A makeshift memorial for Nipsey Hussle at his The Marathon Clothing store where he was shot on Slauson Avenue | Photo: Getty Images
Smith added that she wanted to obtain custody of
Hussle's
daughter so that she could ensure her "continued stability." as she would live with family members that she has close ties to.
After the hearing, Forster left the court in tears saying that she was angry at the judge's decision. Her attorney, Larry Lewellyn attempted to work out a visitation schedule.
Hussle's brother opened up about the rapper's death, revealing that he had found him dead after he was shot.
The brothers co-owned the The Marathon Clothing store where the star was killed. Their shop regularly hired felons who would otherwise have trouble finding jobs.
Please fill in your e-mail so we can share with you our top stories!