NBC's Craig Melvin Enjoys Daddy Duties as Adorable Daughter Sybil Paints His Nails in a Photo
Craig Melvin recently shared a photo of his daughter applying nail polish on his toes and the two looked super adorable together.
Craig Melvin and his daughter, Sybil were recently spotted sharing a cute father-daughter moment and the duo couldn't be more adorable. In an Instagram photo, Sybil was seen laying on a brown carpet as she applied nail polish on her father's toenails.
While some toenails sported pink polish, others were coated in blue nail polish. The picture also saw a full display of Sybil's blonde locks which appeared to be unbrushed.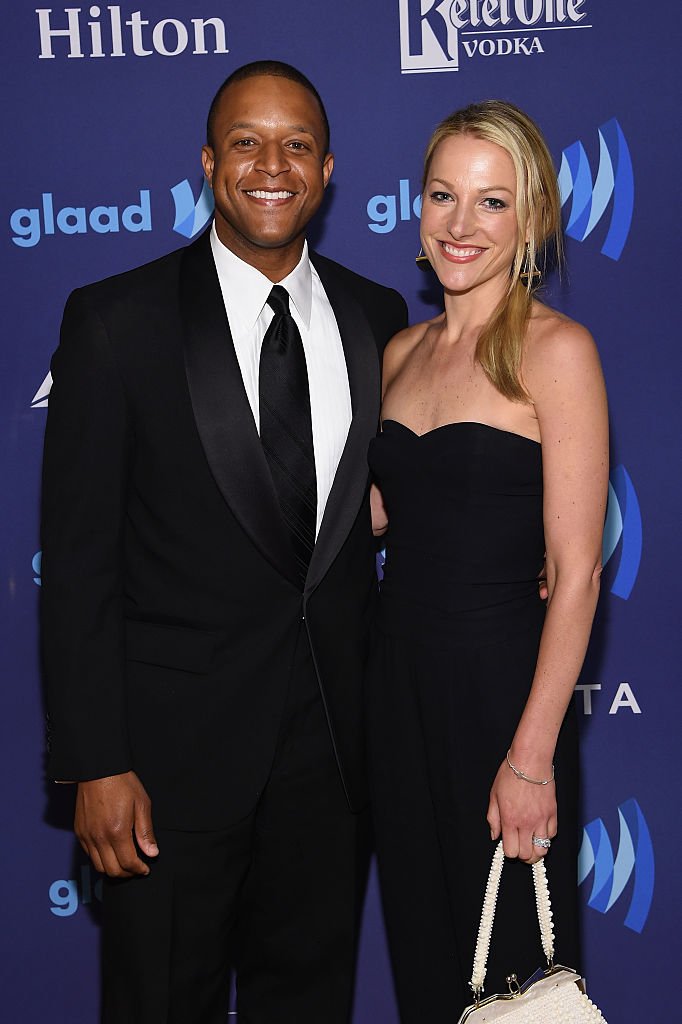 In his caption, Melvin admitted that parenting comes with a lot of sacrifices and yielding to a lot of things. He wrote:
"Rainy days require hardcore parenting and so many concessions."
Melvin's post garnered reactions from fans and followers who took to the comments section to gush over father and daughter. One user wrote, "She's doing a good job. #girldad" while another wrote, "??❤️ Adorably cute ... family love" with many others leaving similar comments.
Melvin shares Sybil with his wife, Lindsay Czarniak. The couple is also parents to son Delano whom they welcomed in 2014.
Melvin and Czarniak first met in 2008 while they were both working at NBC4. The two hit things off almost immediately and reportedly bonded over shared interests.
For Melvin, protecting and preparing his kids for real life will always be a priority.
Although their relationship was initially on a low profile, the duo eventually came out publicly. Three years later, Melvin and Czarniak tied the knot in 2011. While Melvin is Black, Czarniak is White, and as such, their kids are biracial.
In a post written by Melvin for Men's Health, he talked about his personal experiences with racism and how it affected him. In the article, Melvin explained that his mother, Betty Jo, had always tried to shield him and his brother, Ryan, from racism.
Melvin added that although his mother did this for a good cause, he didn't want to do the same with his kids. Back in June, Melvin held a virtual conversation with other Black parents, during which he opened up about how it made him feel when people described his children as well behaved.
According to Melvin, people only made such comments because they never expected Black kids to be well behaved. 
Although he understands that racism will be hard to explain to his kids, it is a conversation that must be had. For Melvin, protecting and preparing his kids for real life will always be a priority.