Howie Mandel Was Asked to Leave Three Different Schools — inside His Challenging Road to Fame
Today, Howie Mandel is a star host, actor, and comedian, but he had a hard time growing up throughout his high school years.
Upbeat, sassy "Walk Like a Man" actor and comedian Howie Mandel was expelled from three different high schools as a teenager.
Back then, Mandel was considered a trouble maker, and his pranks were not funny but annoying. To Mandel's surprise, what made him a nightmare as a pupil, made him a hit as a comedian.
Those crazy practical jokes had him opening for David Letterman, and doing skits on "The Tonight Show with Jay Leno"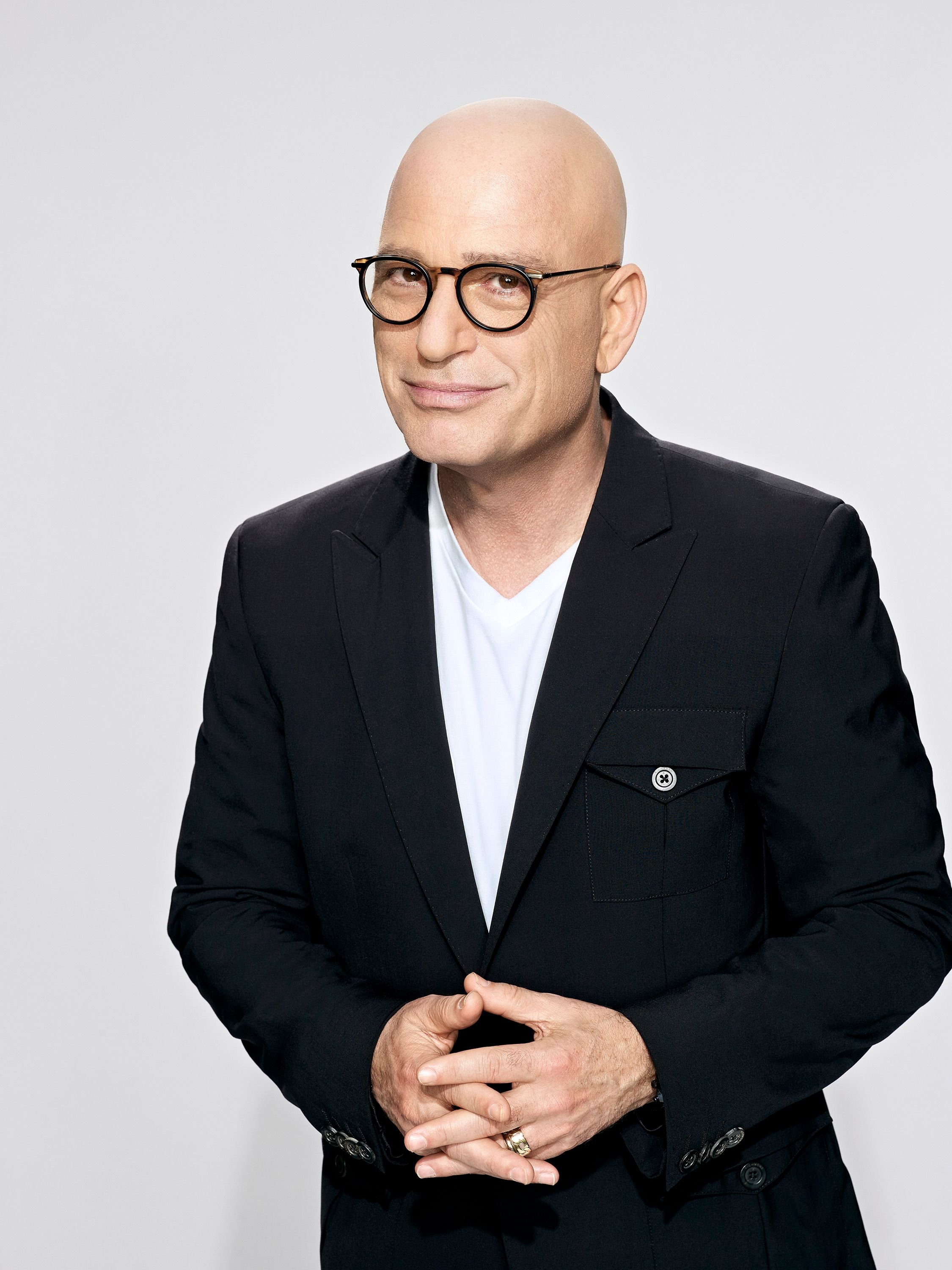 THE BUDDING COMEDIAN
Some of the antics that landed Mandel in hot water included hiring a contracting firm to expand the school library, throwing chocolate bars into the swimming pool, and just generally doing anything wild and crazy that would get him a laugh.
Mandel got himself a job straight out of high school as a carpet salesman. There was just one problem: Mandel is colorblind. While he was trying to make it as a salesman, Mandel was moonlighting as a stand-up comedian in local Toronto comedy clubs. 
THE POWER OF LAUGHTER
The attitude and sheer chutzpah that had made Mandel persona non grata in high school opened wide the doors of stand-up comedy. Mandel took a chance and presented himself at The Comedy Store in Los Angeles, and was such a hit that he was hired as a regular performer. 
Those crazy practical jokes had him opening for David Letterman, and doing skits on "The Tonight Show with Jay Leno." The work offers started flooding in.
Mandel landed an acting role in CBS' medical drama series "St. Elsewhere" as goofy intern Dr. Fiscus, adding a note of comic relief to the show.
HOWIE MANDEL MOVIE STAR
A series of comedy films followed throughout the 80s: Blake Edwards' "A Fine Mess" with Ted Danson, "Walk Like a Man," in which he played a man raised by wolves and the blockbuster "Gremlins" where he voiced Gizmo.
A surprise announcement about @AGT this week. Don't tell anyone thanks pic.twitter.com/JlWeEAuKZ8

— Howie Mandel (@howiemandel) August 17, 2020
GAME SHOW HOST
Gameshow hosting was the next logical step and the perfect setting for Mandel's zany humor and ad-lib jokes. In 2005, he started on NBC's "Deal or No Deal," and in 2010, he was hired by "America's Got Talent" to replace David Hasselhoff as a judge.
HEALTH ISSUES
As a young man, Mandel, always thin and athletic, discovered he had high cholesterol, a potentially life-threatening condition, and became active in raising public awareness. He said:
"This is something that doesn't hurt — you don't feel it…Don't judge a book by its cover. You are living really dangerously."
It turns out that part of the reason for Mandel's hectic energy on stage -- and it probably added to his woes in high school -- was that he suffered from Attention Deficit Hyperactivity Disorder (ADHD), but he was only diagnosed as an adult 
I
n his 2009 autobiography, "Here's the Deal: Don't Touch Me,"
Mandel revealed that he also
suffers from OCD -- obsessive-compulsive disorder
-- and detailed how the disorder affected his life.
His OCD made Mandel shrink from any kind of physical contact with people he doesn't know to the point of panic.
Mandel confessed that he conducted his book-signing wearing masks and latex gloves. And this is the man who rose to fame by blowing a latex glove up with his nose. The comedian attributed his need to act, his drive to make audiences laugh, as part of his compulsion to compel attention.
Mandel, who has been in therapy for most of his life, credits his wife of 40 years, Terry Mandel, with helping him work his way through his problems. Mandel met Terry when he was 12, and the couple started dating in high school.
Mandel shares three children with Terry: daughters Jackie, 36, and Riley, 28 and son Alex, 30. His daughters did not follow in his footsteps into show business. His son Alex, who is a geospatial scientist with a Ph.D. in Geography, is also an aspiring actor.
ⓘ The information in this article is not intended or implied to be a substitute for professional medical advice, diagnosis or treatment. All content, including text, and images contained on, or available through this NEWS.AMOMAMA.COM is for general information purposes only. NEWS.AMOMAMA.COM does not take responsibility for any action taken as a result of reading this article. Before undertaking any course of treatment please consult with your healthcare provider.