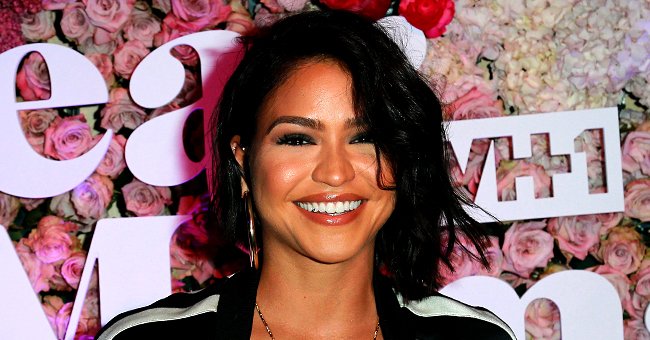 Getty Images
Check Out Cassie's Postpartum Weight Loss Progress Just 8 Months after Giving Birth

Only eight months after giving birth to her daughter Frankie, Cassie is showing off her postpartum weight loss. Check it out now.
Last December, Cassie gave birth to her daughter Frankie Fine with her husband, Alex Fine. Now only eight months later, the singer is showing off her post-baby body.
Cassie has been taking her fans through her weight loss journey on her husband's website. Fine, who works as a personal trainer, often appears in his wife's posts.
Fine shared her progress to his Instagram page, praising his wife for the hard work she had been doing, also letting their followers know how to do the same thing.
In her blog, Cassie revealed that in one of her before photos she had been 30lbs heavier, adding that it was the only photo of her she had allowed her husband to take after giving birth. She explained:
"It wasn't easy in the beginning, but it was worth it and I'm so glad I didn't give up. Today I'm in better shape than I was before the baby. I honestly don't think I've ever been in this good of shape."
During her pregnancy, Cassie revealed that she gained 60 lbs and added that she was told that she had developed a postpartum thyroid condition that affects 5-10% of women in their first year of childbirth.
After her diagnosis, the singer said that it had stopped being about her weight and became about being happy, sharing that her condition had finally regulated.
Cassie revealed that she was not happy about being a pregnant bride.
Cassie and her husband announced they were pregnant last year, five months before the birth of their daughter.
At the time, they spoke to E! News about their big news. The celebrity trainer also posted a letter to his daughter before she was born. He wrote:
"I never thought my heart could grow bigger after meeting your mother... then I found out we were having you and I instantly felt a love that is so indescribable. I am your number one fan."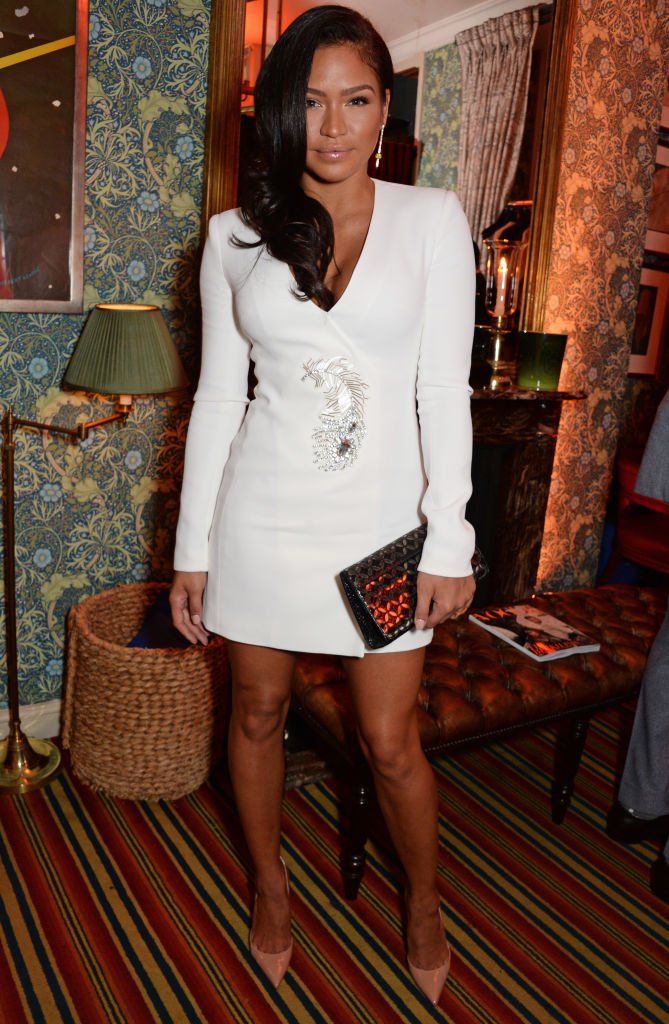 Cassie Ventura attends as Edward Enninful, David Beckham and British Vogue celebrated the 10th anniversary of Victoria Beckham | Photo: Getty Images
The couple was married a month after announcing their engagement during an intimate wedding held in Malibu.
At the time, Cassie revealed that she was not happy about being a pregnant bride. She also realized that she was more excited about becoming Fine's wife.
After Frankie was born, Cassie posted a photo of herself in a yellow bra and jeans, writing that the "female body is truly an amazing thing."
She revealed that while she did not rush into losing weight after giving birth, she struggled with it for a few months.
Please fill in your e-mail so we can share with you our top stories!