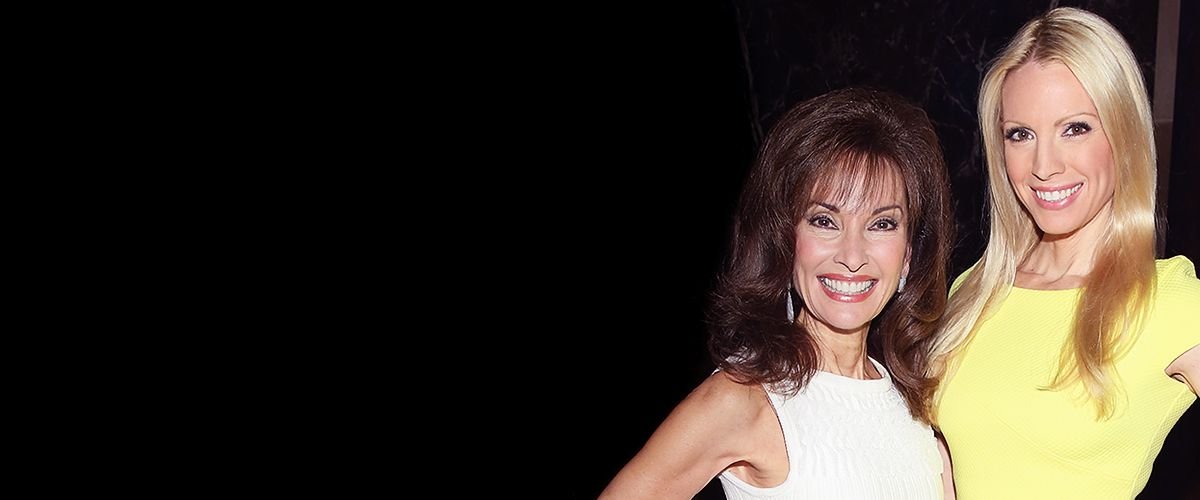 Getty Images
Liza Huber's Son Has Cerebral Palsy — inside the Motherhood of Susan Lucci's Daughter
Liza Huber's son, Brendan, was diagnosed with cerebral palsy in 2010 despite the actress having a healthy pregnancy.
All a mother would want for their child is to live a healthy and happy life, which is why Liza Huber "broke down in tears" after learning of her son's condition.
In 2010, the actress' son was diagnosed with cerebral palsy, a neurological condition that affects muscle movement. Here's a look at her story as a mother to Brendan.
DISCOVERING BRENDAN'S CONDITION
Having to hear that her son had cerebral palsy was a hard pill to swallow for Huber. In an interview with PEOPLE, she recalled:
"I broke down in tears. I felt sadness that he would deal with cerebral palsy for the rest of his life, but I also felt gratitude that he could walk. Many others cannot."
Susa Lucci's daughter initially remained quiet about her son's diagnosis but never wanted him to feel awful that he was born with such a disability.
"I want him to feel good and proud and celebrate the way he overcomes challenges," she added. Lucci supported her daughter's decisions and approach towards her son's condition.
Brendan is the third child of Huber and her husband, Alex Hesterberg. He is also an older brother to Hayden and Mason and a younger sibling to Royce.
All of Huber's children love their brother despite his condition and help him get through everyday feeling like a normal boy.
BRENDAN'S EARLY YEARS
Huber had a normal pregnancy until her 31st week, where she had to be rushed to the emergency room after feeling immense pain. It was then that Brenden came nine weeks early.
At one point during dinner, he told Lucci's parents that she needed a man and not a boy, making the actress decide to walk away with him.
When her son was ten months old, he began showing signs of weak mobility and could not sit up alone. Things were the same nine months later, hence her decision to have him diagnosed.
The first few years were the most difficult for Brendan as he would fall in school with no idea why. Huber shared:
"I told him about why his legs are the way they are and that this is something he has to deal with the rest of his life, but it doesn't define him."
His family has since been his support system, including his loving grandmother, who became an advocate of United Cerebral Palsy of New York City.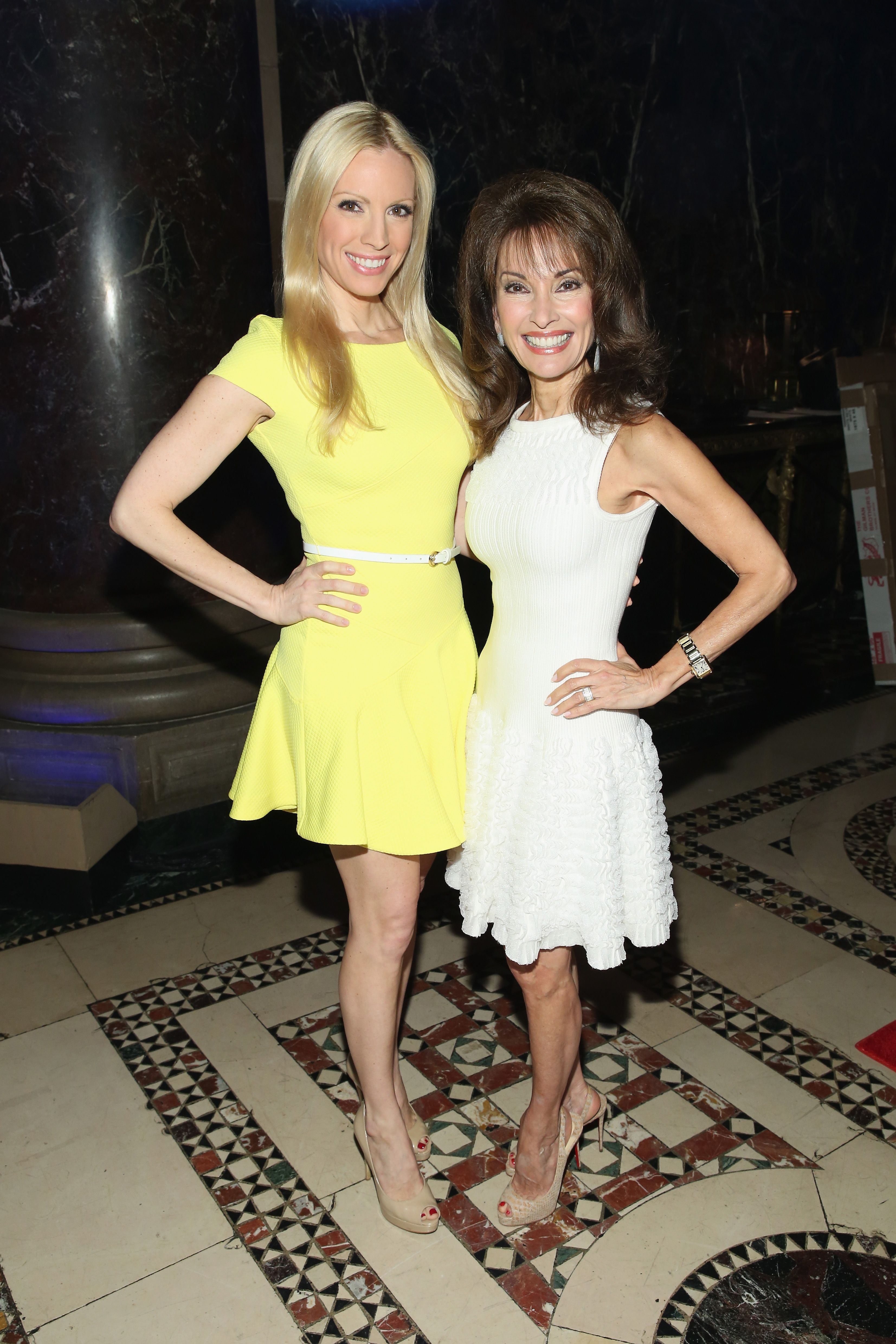 Liza Huber and Susan Lucci attend the 15th Annual Women Who Care luncheon benefiting United Cerebral Palsy of New York City at Cipriani on May 9, 2016 in New York City. | Source: Getty Images
SUPPORT FROM GRANDMA SUSAN
Despite his condition, Brendan still gets to enjoy normal activities, and in 2016, he walked his first red carpet with his grandmother.
The special moment came after he went through an elective, dorsal rhizotomy surgery to help him walk by himself.
According to Lucci, her grandson is full of energy and does not look down on his disability, nor does he complain about what he was born with.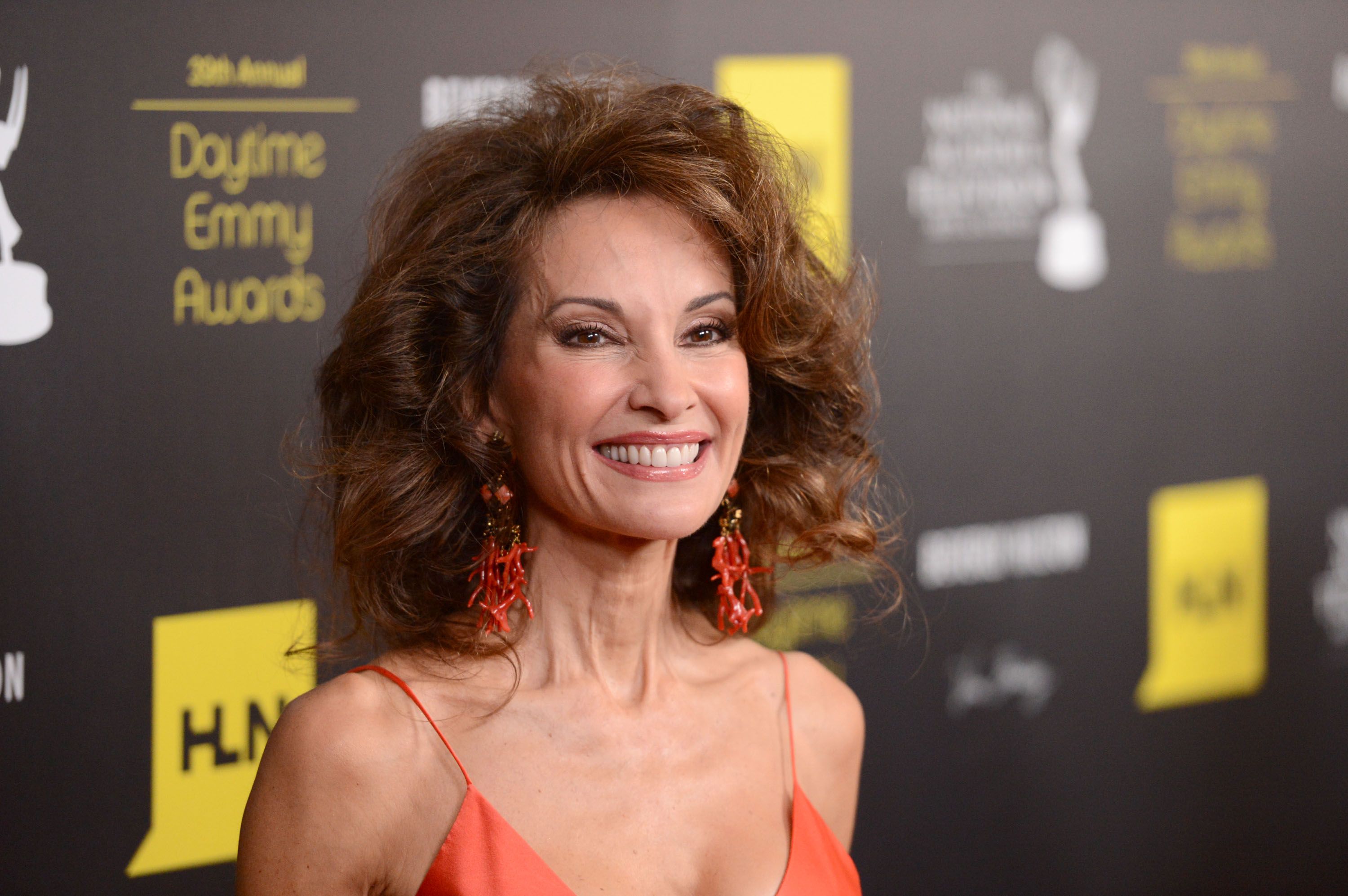 Susan Lucci arrives at The 39th Annual Daytime Emmy Awards broadcasted on HLN held at The Beverly Hilton Hotel on June 23, 2012 in Beverly Hills, California. | Source: Getty Images
Lucci's daughter, Hubber, followed in her mother's footsteps to become an actress. She landed the role of Gwen Winthrop in the NBC daytime soap "Passions."
On the other hand, her mom is best known for playing Erica Kane in the ABC soap, "All My Children," which won her a Daytime Emmy Award for Best Actress.
LUCCI'S LOVE STORY
Unlike her daughter, Lucci's love story with her husband of half a century began while she was engaged to another man.
The actress and Helmut Huber had an attraction that could not be denied. At one point during dinner, he told Lucci's parents that she needed a man and not a boy, making the actress decide to walk away with him.
Helmut already made Lucci feel his love for her during their first few times together. They met at a young age at a hotel where they both worked, with Helmut being the boss.
In 2019, the couple celebrated their 50th wedding anniversary, years after welcoming their first child, a daughter named Liza.
Please fill in your e-mail so we can share with you our top stories!