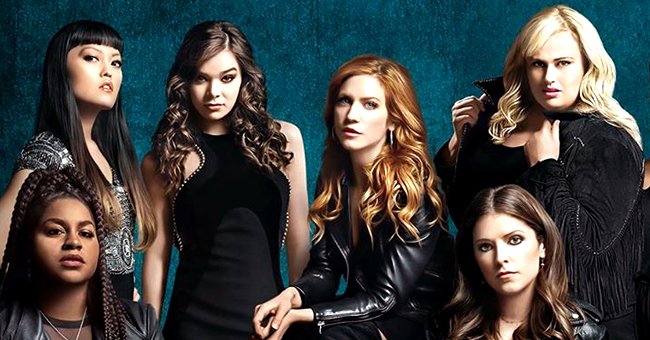 facebook.com/pitchperfectmovie
Why 'Pitch Perfect' Bellas Virtually Reunited to Sing Beyoncé's 'Love on Top'
The cast of the musical movie "Pitch Perfect" recently got together to do a virtual song mashup. Despite not having worked on the film for years, they showed that they still had the music skills on lock.
The stars of the "Pitch Perfect" movie gathered to raise money for UNICEF. The actresses, who haven't worked on the movie since 2017, proved that they're still pretty talented.
The acapella session was a cover of Beyonce's smash hit, "Love on Top." All funds gotten from the song's downloads and streams, as well as donations on the YouTube page, went to children in Lebanon.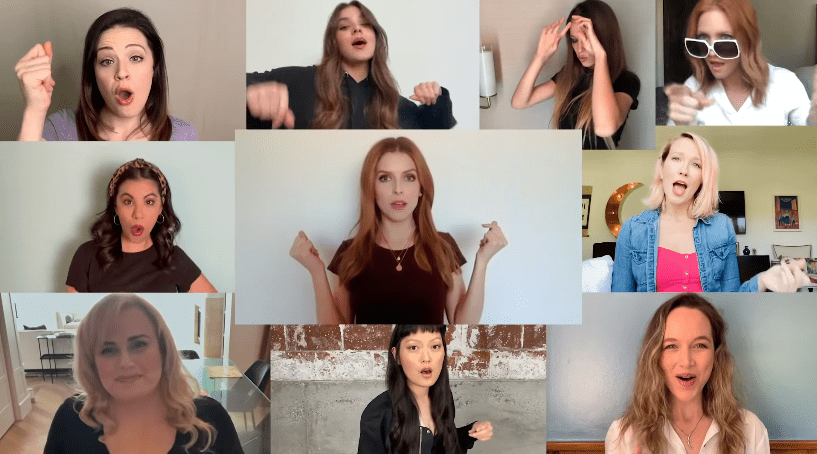 Cast of "Pitch Perfect" performing a rendition of "Love on Top" to raise funds for UNICEF to help children in Lebanon and around the world. | Photo: YouTube/Universal Pictures
The foundation also donated funds to people worldwide who are still dealing with the impact of the novel coronavirus pandemic.
The group — known as the Barden Bellas — did a pretty good job in general. Speaking about the effort and their goal, co-star Elizabeth Banks said in the video:
"The Bellas are back with a reimagined classic to support UNICEF, who are on the ground in 192 countries..."
Banks also encouraged everyone to download the song, stream it, and share it so they can raise as much money as possible.
The Bellas did a fantastic job with the Beyonce cover. The video also had all shades of nostalgia, as Kendrick told her co-stars how much she had missed them.
It appears that there could be a fourth installment of the franchise too.
The "Pitch Perfect" franchise has been an incredible hit for Universal Studios. The first movie in the franchise hit theaters in 2012, and it launched many of its stars to instant fame.
Even off-screen, the cast has remained pretty close. They've attended each other's bachelorette parties, weddings, and other events, and they reportedly have a WhatsApp group chat too.
In another exciting news, it appears that there could be a fourth installment of the franchise too. Rumors have circulated about a fourth "Pitch Perfect" movie since 2017.
In a recent interview with Andy Cohen, Steinfeld reportedly gave away some details about it. The actress claimed that she currently doesn't know anything about a possible new movie. However, she would be interested in being a part of it.
Several other stars have shown their commitment to a fourth movie, if possible. Rebel Wilson, who many see as the most outspoken of the cast, even teased the fourth movie after a particularly suggestive Instagram post.
"Pitch Perfect" fans have quite a lot to anticipate. Perhaps the Barden Bellas could reunite one more time.
Please fill in your e-mail so we can share with you our top stories!