How Snoop Dogg's Family Celebrated His Elder Granddaughter's 2nd Birthday
Snoop Dogg's granddaughter recently turned two and the toddler received warm birthday wishes from her family members.
Snoop Dogg's granddaughter, Elleven, recently celebrated her 2nd birthday and she was met with sweet tributes from her famous family.
In an Instagram post by Snoop's son, Cordell Broadus, he shared a photo of his niece accompanied by a happy birthday note.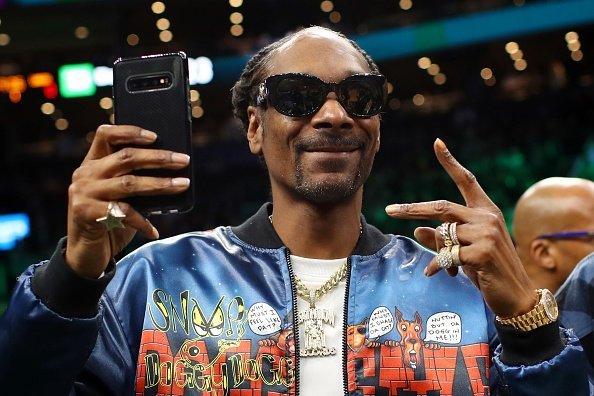 While Elleven was pictured donning a yellow top, Cordell's daughter sported a white outfit. The photo saw the two cousins flaunting their thick curly hair.
It was quite unclear what the celebrant was doing in the picture but whatever it was, her cousin was clearly interested in it. 
Cordell's wife, Phia, also took to her Instagram story where she shared a photo that featured Elleven's dad, Corde Broadus, and his brother, Cordell standing next to each other. The two fathers adorably held their kids in their hands as the adorable snap was taken.
Elleven was born to Snoop's eldest son in August 2018 and her grandparents could hardly hide their excitement. Taking to Instagram at the time, Snoop's wife, Shante Broadus shared an adorable photo of the newborn which was captioned:
"The New BossBaby."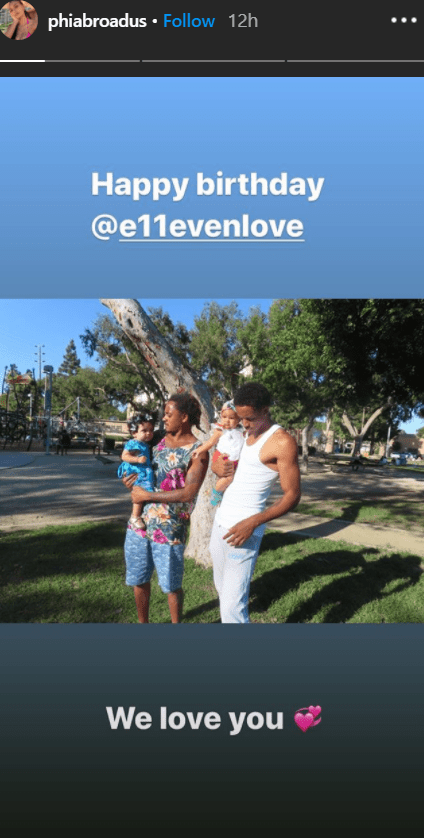 Snoop also showed off his grandbaby in an Instagram video where Elleven was seen wrapped in a pink blanket while lying in a cot. In addition to Elleven, Snoop also has two other grandkids. In 2015, Corde welcomed his first baby, a son called Zion.
Since Dr. Dre discovered Snoop in the early 1990s, he has recorded remarkable success in his career.
At the time, Snoop shared a sweet video of Corde holding Zion while holding the camera close to the baby's face. In his caption, Snoop wrote:
"Proud grandad. My son spank n grandson Zion !!???✨Jah bless." 
Last January, Snoop's younger son Cordell revealed that he and his partner were expecting their first child together. They also revealed that their baby was a girl.
Later in the year, Corde welcomed his second child, a son named Kai Love, but unfortunately, the newborn passed away only ten days after his birth. He was still at the hospital at the time of his death.
Kai died in his father's arms and although this was a tragic loss, Corde felt comforted that he was with his son in his last moments.
Since Dr. Dre discovered Snoop in the early 1990s, he has recorded remarkable success in his career, and today, he is regarded as a legend in the music industry. 
Along with his career, Snoop also enjoys a happy family life and from all indications, he seems to be a loving husband and a doting father and grandfather.