How Jennifer Hudson Paid Tribute to Aretha Franklin 2 Years after Her Death
Jennifer Hudson has paid tribute to Aretha Franklin two years after her death. Here is what she had to say about the Queen of Soul. 
Jennifer Hudson has paid a touching tribute to Aretha Franklin on the second anniversary of the singer's death.
Hudson remembered the legend by sharing a black and white photo of Franklin to her Instagram and writing that she misses her. 
Franklin died as a result of advanced pancreatic cancer of the neuroendocrine type at 76-years-old and had struggled with her health for a while. 
In her tribute, the Oscar winner shared a beautiful message for Franklin, writing that she was singing in the heavenly choir. She said:
"Something tells me that you are walking around heaven singing all day! I know you got your mansion, far more than just standing room! I truly miss hearing from you."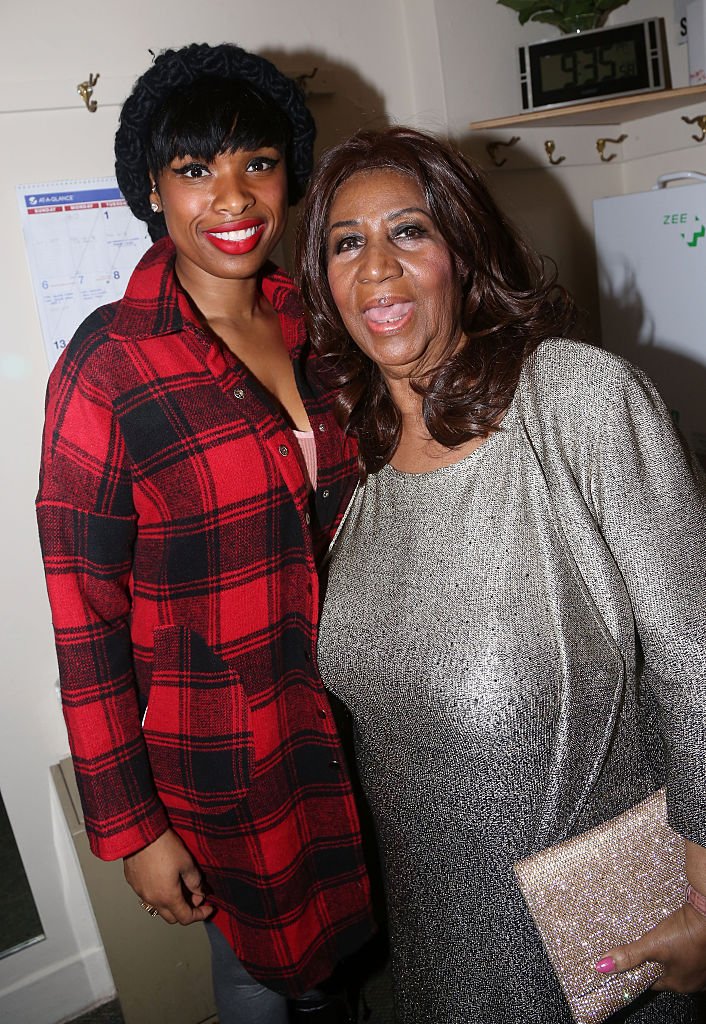 Earlier this year, it was revealed that Hudson would be playing Franklin in a biopic based on her life called "Respect."
The singer also shared that Franklin personally hand-picked her to for the role before she died, with the movie being directed by Liesl Tommy.
She admitted that she had very big shoes to fill.
During an interview, Hudson spoke about her new role, saying that she was going to handle it with reverence. 
Speaking to Willie Geist, she admitted that she had massive shoes to fill, adding that she hoped that she makes Franklin proud. She said:
"I am just taking it one step at a time, one day at a time. All I want to do is pay tribute to her and meet her requests, you know? Like, 'Aretha said do this?' — 'Yes, ma'am.'"
The movie will look at Franklin's rise to fame and will also star Marc Maron, Mary J. Blige, Forest Whitaker, Marlon Wayans, and Queen Latifa. 
Also appearing in the movie will be Tituss Burgess, Sky Dakota Turner, Tate Donavan, and Audra McDonald. 
Franklin gave her final performance in New York at a gala in support of the Elton John Aids Foundation. After her death, her family released a statement saying that they had lost the matriarch and rock of their family. 
The star had a spectacular career spanning seven decades with 18 Grammy's and 17 Top Ten US charts.