Anderson Cooper Says His 3-Month-Old Son Wyatt Sleeps 12 Hours a Night
Anderson Cooper gushed about his three-month-old son's fantastic sleep schedule saying Wyatt sleeps for 12 hours a night all thanks to his "amazing" nanny. 
Ever since welcoming his son, Wyatt, in April, Anderson Cooper has been basking in fatherhood and never fails to talk about how much it has changed him for the better. 
In a recent interview with the Wall Street Journal, Cooper discussed Wyatt's enviable sleep schedule of 12 hours a night and how his nanny is responsible for it.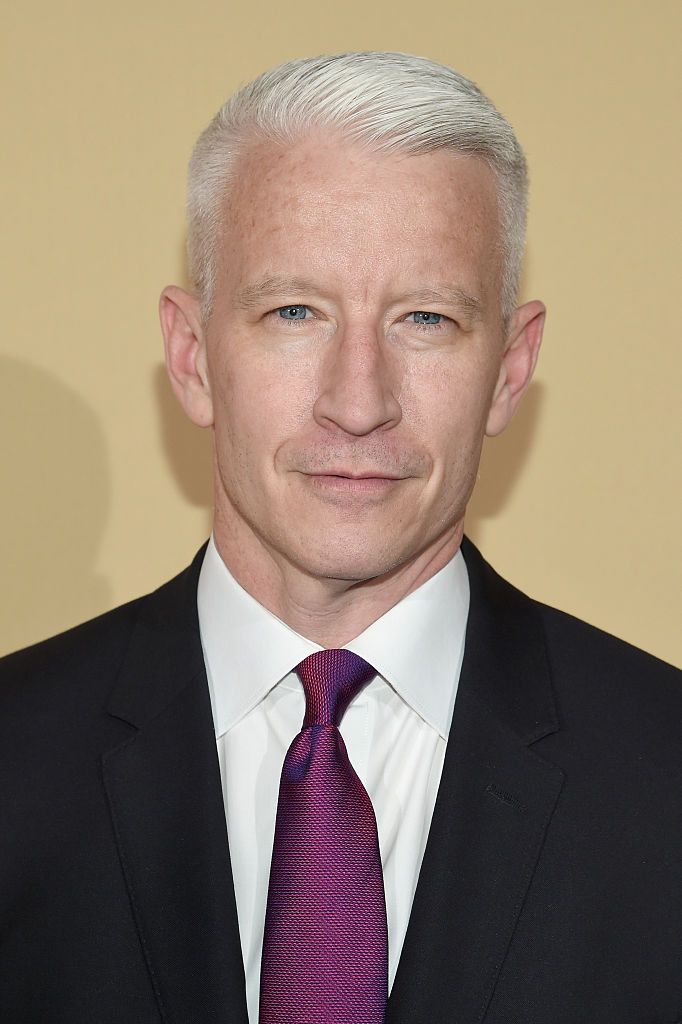 Chanting her praises to the publication, the CNN anchor jokingly said, "I have an amazing nurse … I'm not sure what she's done, but I'm told there's no Ambien or whiskey involved."
The 53-year-old television journalist welcomed Wyatt via surrogate and shared the great news with a post on Instagram.
The new father explained that although Wyatt sleeps well, he has had to adjust his routine from being "a late riser" so as to be awake whenever his son rises as it is "the greatest moment" of his day. 
Another new lifestyle the "Anderson Cooper 360°" host has had to adopt is taking coffee regularly even though he never liked the beverage before having his son. In his words: 
"As soon as he goes down, I run and get iced coffee, and I cannot tell you the degree to which I look forward to that. I never really drank coffee until my son. It's amazing."
Cooper has also had to rely on making lists to stay on top of his career and family life without forgetting important stuff. It will be recalled that the 53-year-old television journalist welcomed Wyatt via surrogate and shared the great news with a post on Instagram.
Uploading a series of photos of the newborn, including one of him feeding his son and kissing him on the head, Cooper explained in the caption how he got his son's names, Wyatt Morgan Cooper, from his father and mother's family. 
He also wrote about how he never believed he would have a child as a gay man. However, his "remarkable surrogate" and the team of doctors and nurses paved the way for his dreams to come through. 
Several celebrities and fans congratulated Cooper on being a new dad and among them was his good pal Andy Cohen, who also welcomed his son Benjamin Allen via surrogate.
The duo has shared experiences of being gay show hosts and having kids through a surrogate, so it came as no surprise when Cohen revealed that his son's former nanny now serves as Wyatt's current nanny.
"The Watch What Happens Live" host revealed this during an episode of his radio show in May saying his nanny left to cater to Cooper after a planned transition. 
He noted that he was confident "she's gonna get Wyatt on a great sleep schedule just like she got Ben," and that seems to be the case.