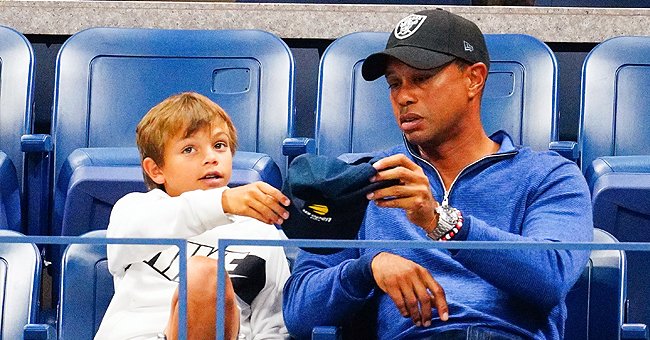 Getty Images
Tiger Woods' 11-Year-Old Son Becomes Junior Golf Tournament Champ with Dad Rooting for Him
Tiger Woods couldn't be happier about his son, Charlie following in his footsteps and he showed it during the 11-year-old's junior golf tournament.
When 11-year-old Charlie Woods partook in a junior golf tournament that was held in Florida recently, his father, Tiger Woods was right there with him.
The U.S. Kids Golf event saw Charlie prove that he had his father's golfing skills as he shot a three-under 33 across nine holes in the 11-year-old division for boys.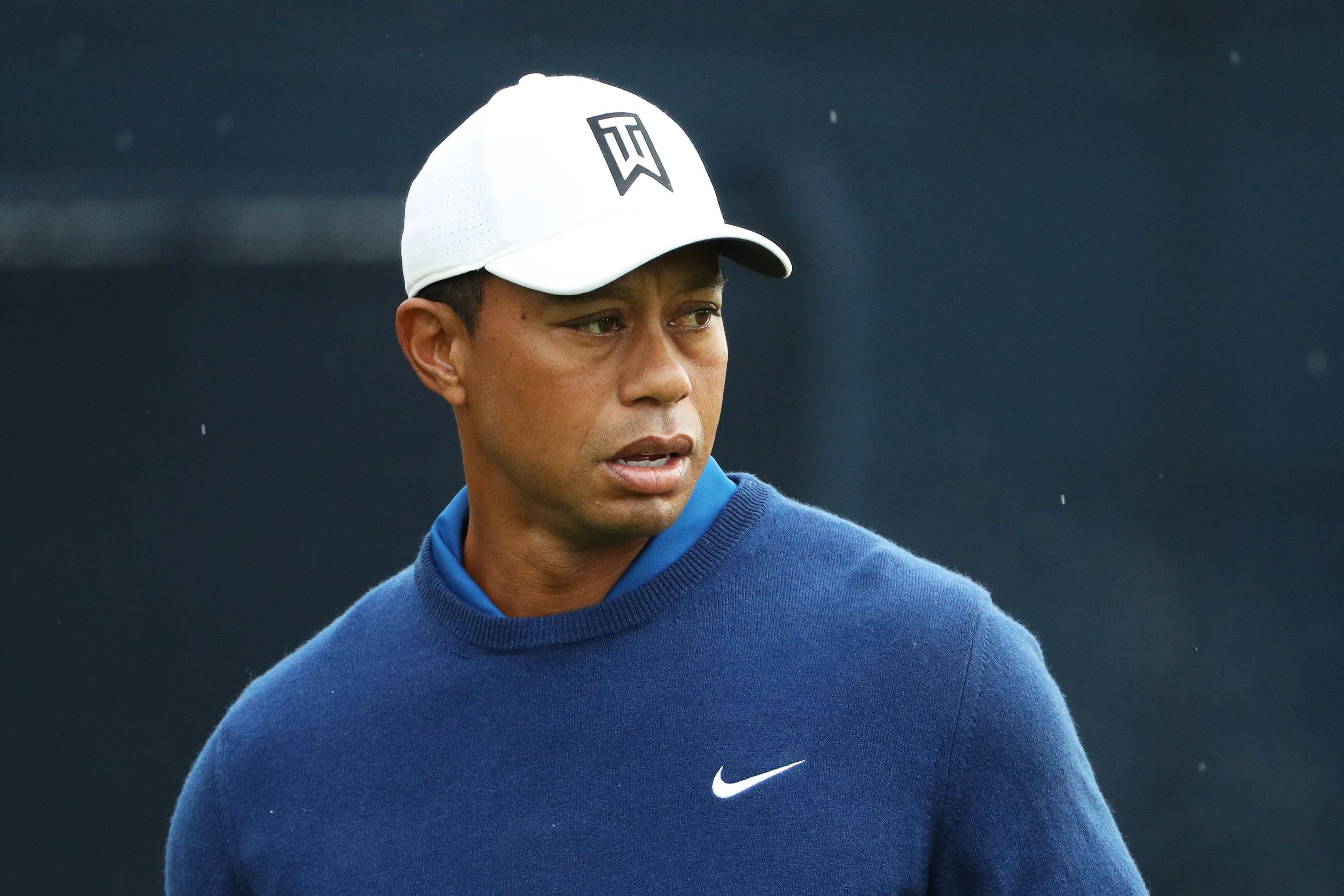 Tiger Woods of the United States warms up on the practice range during the first round of the 2019 PGA Championship at the Bethpage Black course on May 16, 2019 in Farmingdale, New York. | Photo: Getty Images
The young talent finished the game with three birdies and no bogeys. The moment was made even better because his 44-year-old father assisted him by carrying his golf clubs through the course.
The record-breaking golfer shares Charlie and 13-year-old Sam with his ex-wife Elin Nordegren.
Just before the event, Tiger gushed about his son's prowess when he admitted that he wanted the 11-year-old's "move." The golf legend said that even though he still beat Charlie whenever they played against each other, the young boy was becoming better at the game.
Tiger futher revealed that he has "kept it competitive with his par so it's been just an absolute blast to go out there and just, you know, be with him." He also watches Charlie's game intently to learn one or two things from him.
The record-breaking golfer shares Charlie and 13-year-old Sam with his ex-wife Elin Nordegren. The duo split in 2010 after Tiger was caught in the middle of a sex scandal.
The scandal began after several women publicly claimed that he had sexual encounters with them while he was still married.
Since their split, Nordegren resorted to staying away from the limelight while enjoying life in Southern Florida where she has a home. The 37-year-old who claims to be in a "good place" has divulged that her "relationship with Tiger is centered around" their children.
Getting to this point in their journey, however, didn't happen overnight as Nordegren stated that she spent a lot of time talking to a therapist. Nobody can forget the moment that started it all when she used golf clubs to break the back windows of her ex-husband's car.
Although she claimed that she smashed the windows to rescue Tiger after he crashed his car outside his Florida home, observers believe otherwise. That was the period that the allegations against the athlete began surfacing.
Even though it's been nearly a decade since that time, Tiger is yet to get over the trauma that followed wholly. Luckily, he has fans who have never stopped rooting for him and two loving children who always bring him joy.
Please fill in your e-mail so we can share with you our top stories!