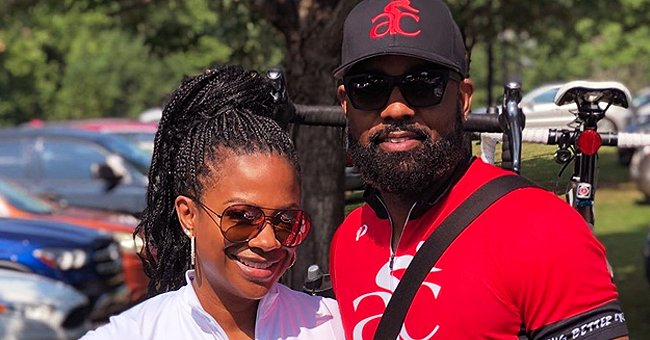 Instagram/todd167
Kandi Burruss and Todd Tucker's Son Ace Gears up for 1st Day of School in Pics
"Real Housewives of Atlanta" stars and parents, Kandi Burruss and Todd Tucker, treat fans to a glimpse of their son Ace's first day at school. Here's what the day looked like
"Real Housewives of Atlanta" star Kandi Burruss recently shared lovely pictures of her adorable son Ace, letting fans know he was back for his first day of school.
In the sweet post, the actress revealed that her baby was ready for his online class and jokingly noted that kids tend to "go crazy" after several hours of sitting behind a computer.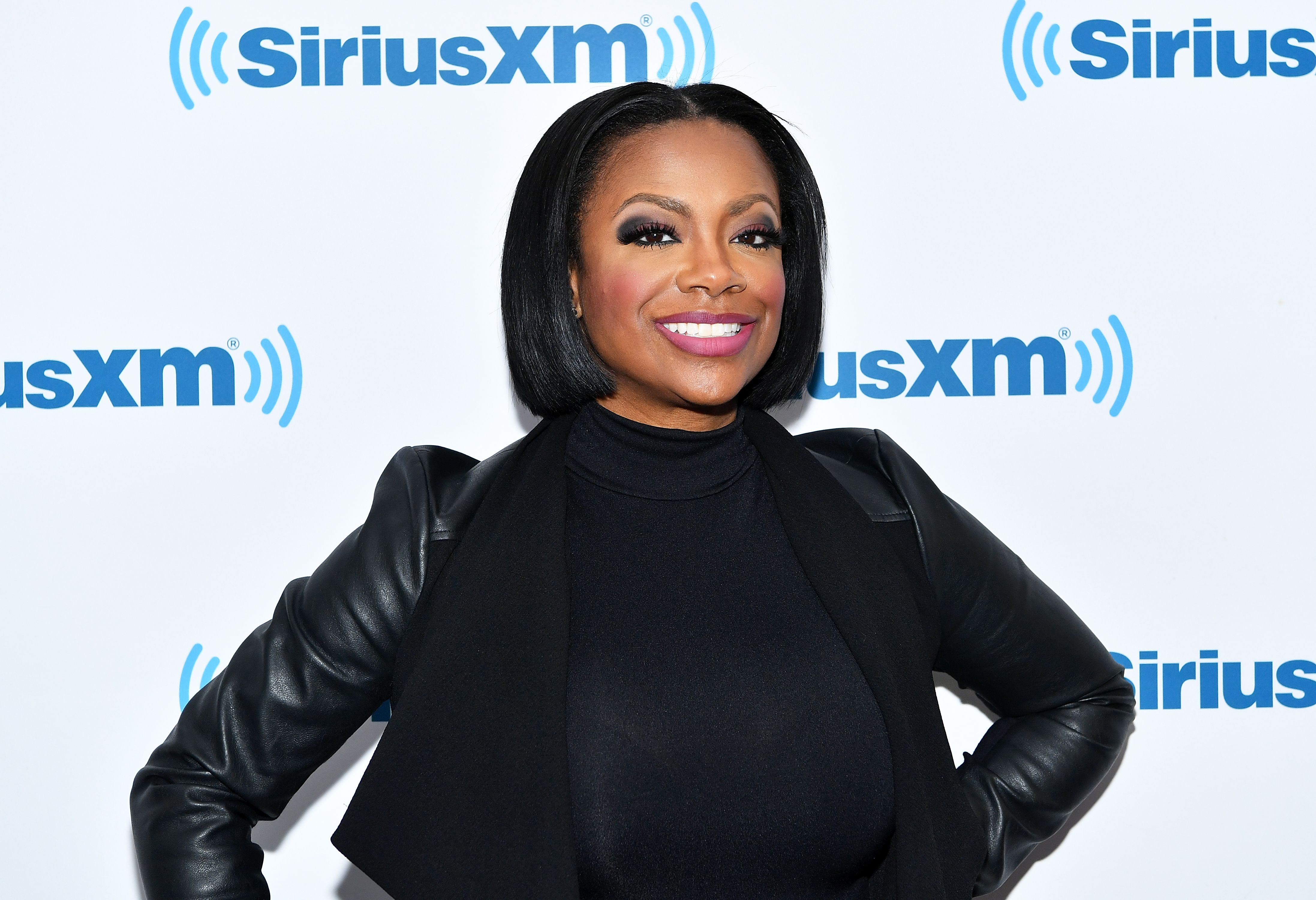 Singer/songwriter and TV personality Kandi Burruss at SiriusXM Studios on March 5, 2018 in New York City. | Photo: Getty Images
The first picture shows Ace dressed in a red shirt with yellow and white patterns, alongside camouflage shorts, while meditating with his eyes closed as he strikes a yoga pose outside his house. While in the second, Ace is seen hanging from a playpen with a big smile on his face as his head hangs down.
Todd and Kandi have four lovely kids. Apart from their son Ace, each has a grown-up daughter from previous relationships.
Todd equally took to Instagram to celebrate his son's back-to-school day as he shared the picture of the little one meditating, revealing his excitement as Ace got ready for school "at the kitchen table".
Fatherhood, for Todd, is undoubtedly one big responsibility that has to be taken very seriously, particularly in light of the recent spates of racism in the country.
Along with his kids Ace and Blaze, Todd had made an appearance during the "Moment of Mazel" on the "Watch What Happens Live with Andy Cohen: @ Home" show, urging dads everywhere to be a voice for change. He said in part:
"...being a Black father today in America, I'm challenging everyone to make their voices heard, to make a change, to make a change in your community, to make a change to erase racism."
Coincidentally, a few weeks before, Tucker had taken to Instagram to share how he was explaining racism and police brutality to his kids. The proud dad equally shared lovely family photos during the Juneteenth celebration, letting fans and admirers know how much his family meant to him.
Todd and Kandi have four lovely kids. Apart from their son Ace, each has a grown-up daughter from previous relationships—Kandi's daughter, Riley, and Todd's daughter, Kaela.
The Tuckers welcomed their youngest daughter Blaze in November last year, through a surrogate. 42-year old Kandi had explained at the time that she and her husband wanted to have more kids.
However, her high-risk pregnancy with her son Ace and medical history of fibroids led them to consider the option of surrogacy. The sweet couple's romance, which is often touted as a "Real Housewives of Atlanta" fairy tale started when they met during the filming of the reality show, in South Africa.
With Tucker working as a producer for the show, the couple had been initially unwilling to go public with their love. Todd even had to quit his job at a point, but their love story saw another happy ending after the production company called him back and assigned him to a role outside the reality show.
They began dating in 2011 and tied the knot three years later. Since their marriage in 2014, their love has continued to inspire fans, and their blended family has grown stronger.
Please fill in your e-mail so we can share with you our top stories!