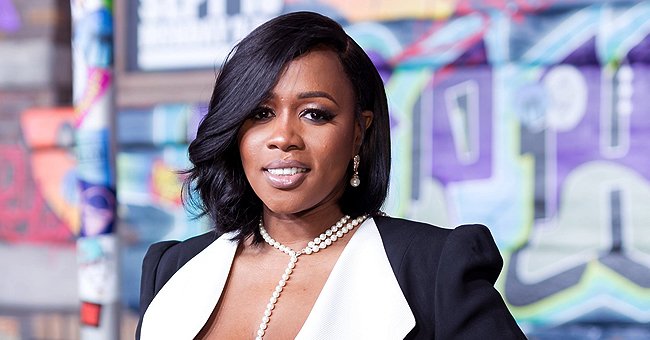 Getty Images
Remy Ma and Her Baby Daughter Reminisce MacKenzie Stick Out Their Tongues in an Adorable Video
Remy Ma shared a video of her and her "Golden child," Reminisce Mackenzie on social media. The mother-daughter combo lit up Instagram as Remy teased the toddler by mimicking her.
Remy Ma revealed a hilarious moment with her 20-month-old daughter on Monday. The 40-year-old shared a short clip of herself and baby Reminisce Mackenzie while the duo engaged in some mutual mimicking.
In the clip, Mackenzie — who sported a blue "Daffy duck" T-shirt, a silver necklace, and a pair of cute hair buns — starts off staring curiously at the camera while her mom kissed her on the cheek.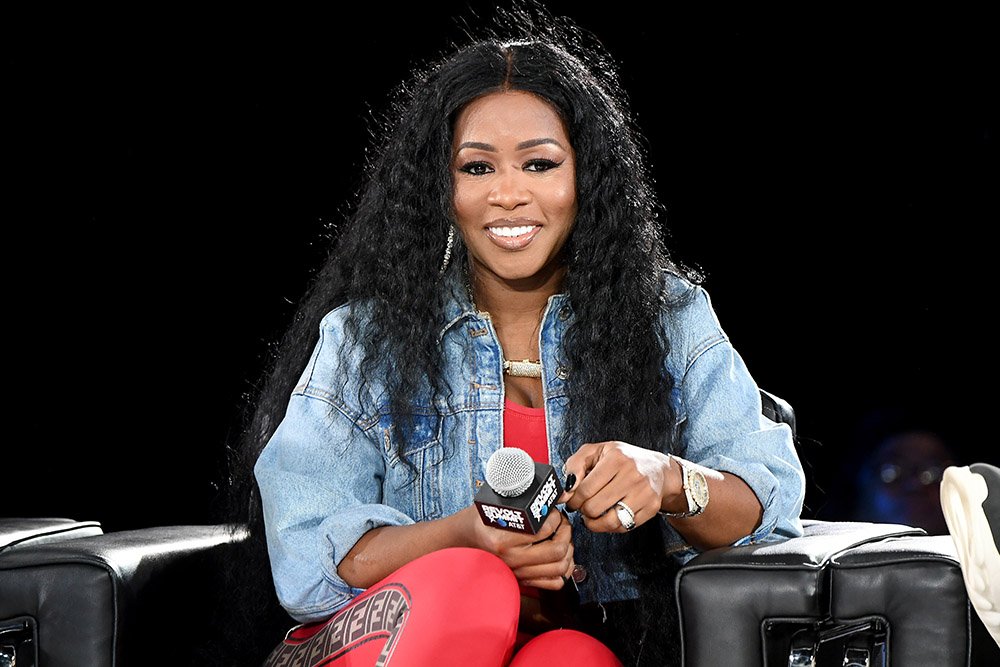 Remy Ma speaks onstage during day 2 of the REVOLT Summit x AT&T Summit on September 13, 2019. I Photo: Getty Images
The toddler then began imitating Remy and stuck out her tongue in an all too adorable fashion before noticing that her mom had switched to mimicking her instead.
The rapper's post was warmly received by her fans who gushed at the cute duo's sight, wishing their family happiness and good health. Others marveled at their developing semblance. One fan remarked:
"The older she gets she looks more and more like mommy?????? beautiful ?"
Remy's "Golden Child" definitely got a lot of attention on Monday, just over a year after the rapper revealed the reason for her baby's nickname.
In 2019, Remy and her husband, fellow rapper Papoose, revealed that they had taken to calling their then four-month-old Mackenzie, the "Golden Child." The name came about after noticing that she had already started to speak and showed other behaviors well beyond her age.
The couple announced that they were expecting yet another baby.
That spell was a welcome purple patch for Remy and Papoose who wed in May 2008 but did not have a child together until a decade later. The couple previously suffered a miscarriage before announcing in July 2018 that they were expecting a baby girl.
Since her much-anticipated arrival, Mackenzie has been treated to a series of adorable family moments. Notable among such moments is the extravagant surprise party her mom threw to mark her first birthday.
Remy revealed that she had pulled an all-nighter "sneak-decorating" her home in a successful attempt to surprise her one-year-old.
The doting mother went all out as the surprise included an oversized colorful balloon garland, Mickey Mouse party favors, homemade cupcakes, gift bags filled with toys, and even a customized "Not My Birthday" banner.
Given the amount of fun they seem to be having as parents, Remy and Papoose are understandably excited to be adding to their blended family sometime in the next few months. Remy has a child from a previous relationship while her husband has three.
Last month, the couple announced that they were expecting yet another baby and couldn't be more thrilled. The Remy-Papoose household is sure to be a lively one for the foreseeable future, with their newest child taking their combined total to six.
Please fill in your e-mail so we can share with you our top stories!