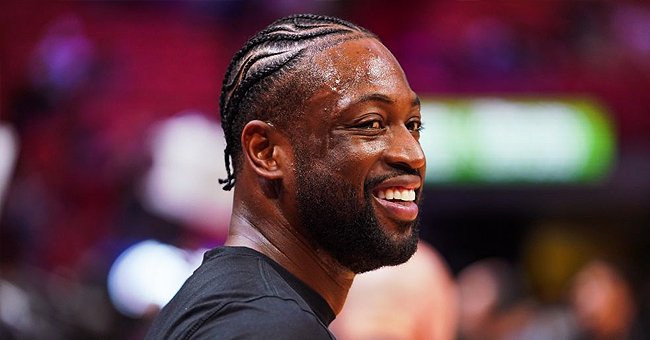 Getty Images
Dwyane Wade's Mom Jolinda Finally Conquers Her Fear of Swimming after 51 Years
Dwayne Wade's mother has finally conquered her fear of swimming and her son is celebrating her achievement.
Dwayne Wade's mother, Jolinda Wade has conquered a 51-year-old fear of swimming and her proud son is celebrating his mom's achievement.
The NBA star took to Instagram to share a heartwarming post, praising his mother who is finally learning to swim at 65-years-old.
Wade shared some fantastic photos of himself and his mother as well as some pictures taken during her swimming lessons.
Accompanying the photos was a sweet captioning, praising his mother and calling her an inspiration. The football star also said:
"At 65 years old and after 51 years of not going into pool water. My mother conquered her fear of swimming today. Watching her overcome this fear was so damn Inspiring. I am a proud son."
This means that we may soon see his mother appearing in his family's Instagram videos showing them enjoying time in the pool.
Wade, who is married to Gabrielle Union, has been giving fans glimpses into their home life, including an adorable video of their daughter Kaavia playing with him in the pool.
She divorced her husband and moved in with her mother in a tough neighborhood.
Wade and his mother have opened up about her past and revealed that at one point in her life, she was a drug dealer and user.
After giving birth to her son, she divorced her husband and moved in with her mother in a tough neighborhood and started dealing drugs. While in jail, she chose to become a Christian. She said
"I cried like a baby and I kept telling him, 'I'm sorry. I'm sorry. Forgive me, Lord. I'm sorry,' The cleansing just kept going and going and going until the healing took effect."
The relationship between mother and son has been mended with the basketball player even opening a church for her after she devoted her life to ministry.
Speaking before the first service, Wade shared how proud he was, adding that he thought she was the miraculous one in the family.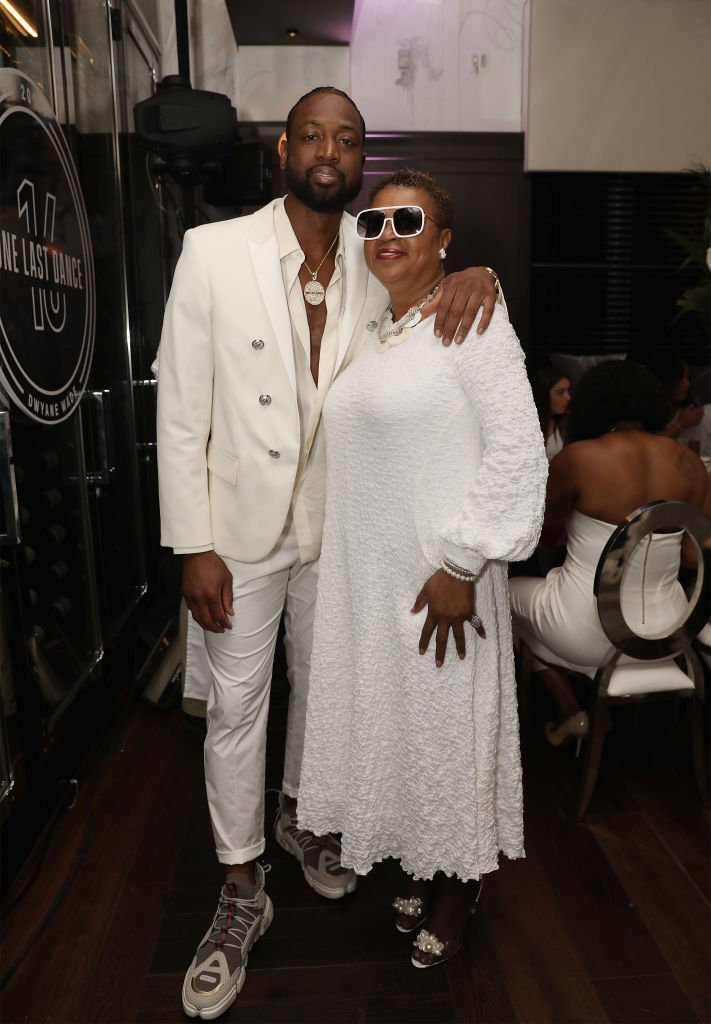 Dwyane Wade and Jolinda Wade attend Dwyane Wade's 16-year NBA career celebration dinner on April 8, 2019 | Photo: Getty Images
For Jolinda, it was the highest moment in her life, having overcome her days of drugs which her daughter, Tragil Wade described as "beyond words."
Jolinda is now a Baptist pastor and said that the new role made her feel reborn and ready to preach to those who entered her church.
Please fill in your e-mail so we can share with you our top stories!