Cardi B Stuns in Louis Vuitton Coat and Matching Headband in a Stunning Photo
Cardi B loves Louis Vuitton clothing. In one of her recent shots, she showed off a gorgeous outfit from the brand that was not quite appropriate for the weather. 
Cardi B showed out on Monday when she wore a full Louis Vuitton getup which extended to her head as well as her handbag. 
Cardi, 27, is arguably a fashion-forward singer. However, some might argue that the coat she wore in the hot weather may not have been the most sensible. The post is found below.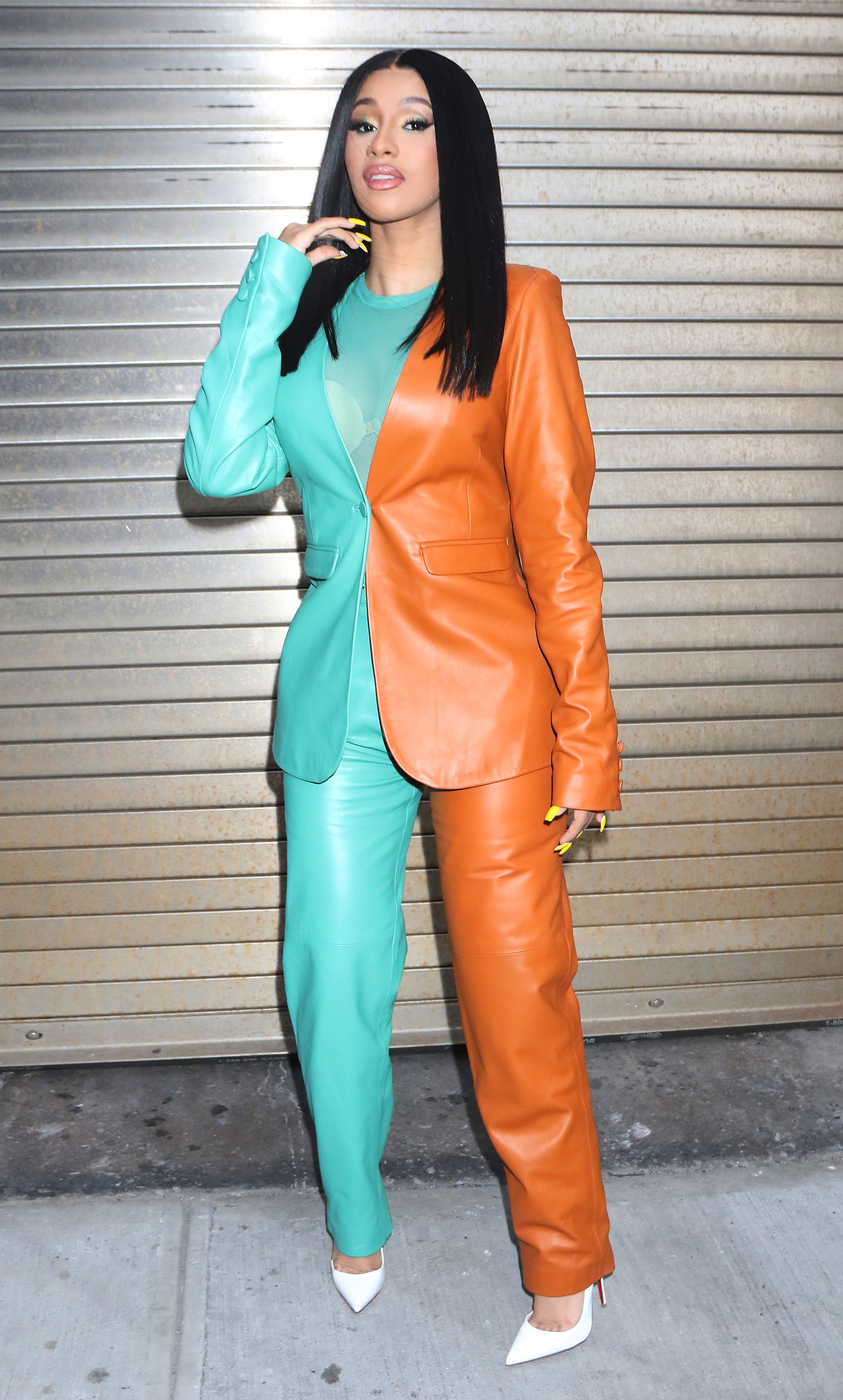 CARDI CHOOSES TO LOOK GOOD DESPITE THE WEATHER
Cardi herself remarked on her outfit in the caption, writing, "Yea it's 94 degrees where I'm at, I'm still finna wear this jacket." The rapper clearly went for looks over comfort. 
In the shot, Cardi stood on an outside porch in front of a clear glass railing. She wore a brown Louis Vuitton coat that reached just above her knees. The logo littered the entire outfit.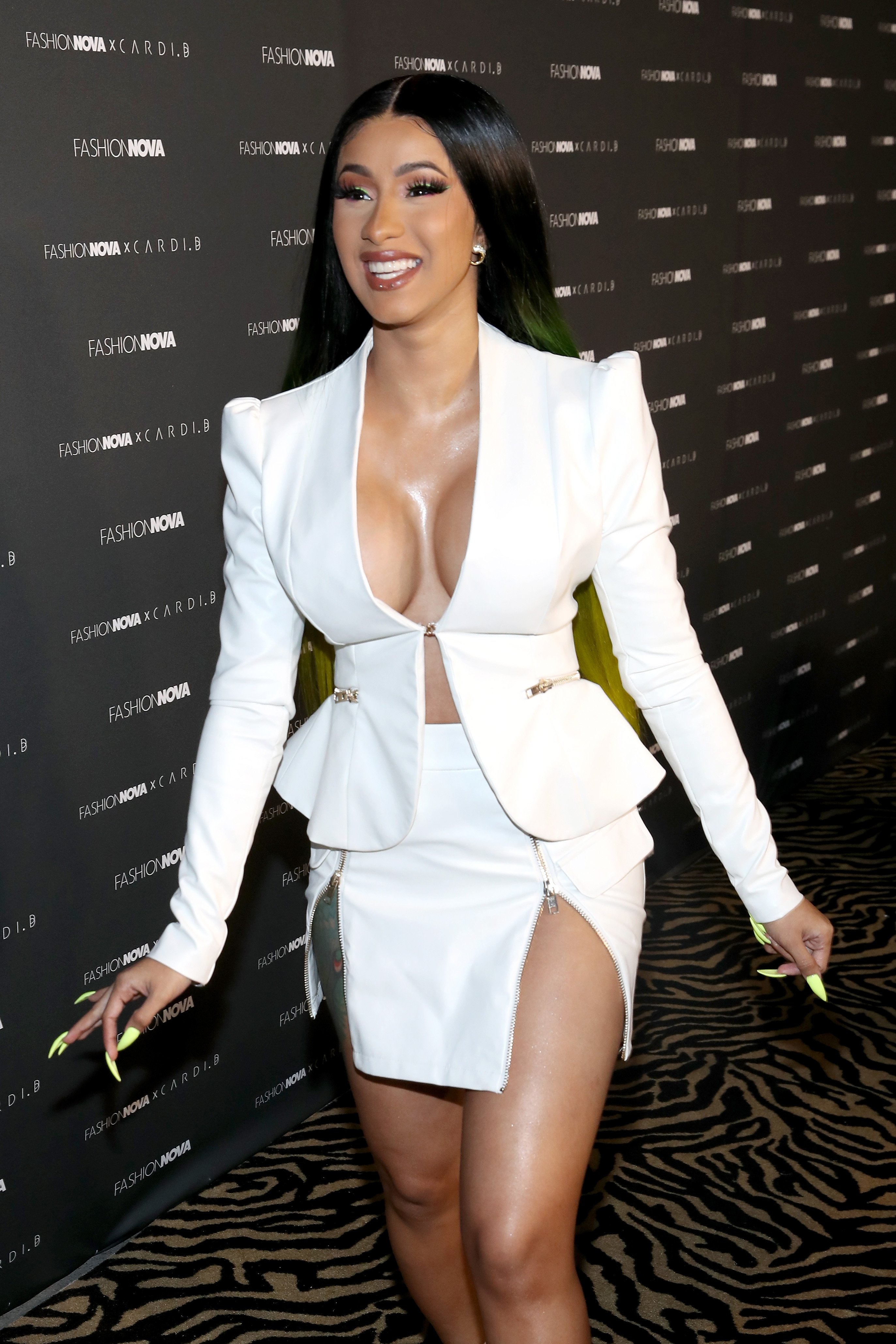 A matching belt was wrapped around her tiny waist. The rapper also adorned the brand's hat over jet black hair, which she wore loose. It fell to her mid-section.
In her hand was a circular Louis Vuitton bag. She also held onto a pair of sunglasses in her other hand. To wrap up the outfit, Cardi wore a pair of open-toed heels with two straps at the ankles.
SHE IS OBVIOUSLY A BIG FAN OF LOUIS VUITTON
The getup is reminiscent of another Louis Vuitton outfit Cardi wore in late July. This time, the rapper sported a blonde ponytail for the look which saw her in a brown crop top and matching pencil skirt. 
Again, Cardi held onto a circular bag — spotted with the logo — and stepped out in another pair of heels. The outfit really stood out as even Cardi's hair had the Louis Vuitton logo printed on it.
SHE IS FASHION-FORWARD FOR ALL OCCASIONS
Cardi goes all out for every occasion, it seems. Last week, she and her husband Offset went to dinner with their daughter, Kulture. Cardi did not miss the chance to show her midriff.
The rapper's little girl looked adorable dressed in blue and white with a bow in her hair. As for Cardi, she wore a tight pink ensemble that fully showcased her assets.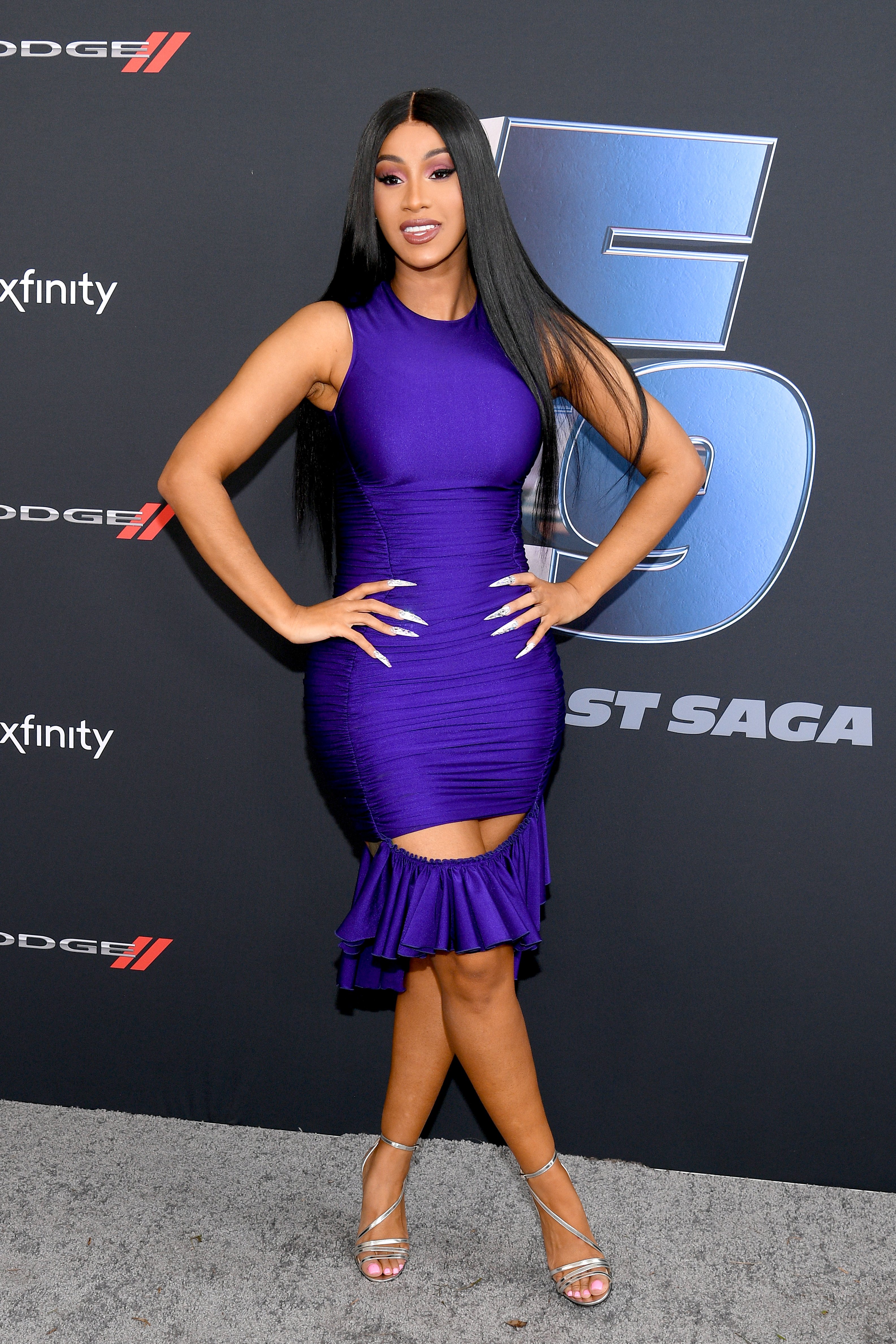 CARDI AND MEGAN THEE STALLION HAVE HIT WITH "WAP" 
Cardi is currently reaping the rewards of a highly successful single alongside fellow rapper Megan Thee Stallion. The two women looked almost identical in the cover art for their song, "WAP."
They wore the exact same hairstyles and both had their tongue out in the seductive shot. Some differences were in their makeup color, Cardi's shoulder tattoo, and her longer tongue. 
The pair's song debuted at No. 1 on the Billboard Hot 100 earlier this week. According to Billboard, the song was streamed 93 million times in the US during its first week. 
Another popular song was The Weeknd and Juice WRLD's "Smile." Just like the female rappers, it was the first collaboration between the artists. Cardi is certainly making the income for her styling choices.