Cardi B & Megan Thee Stallion Look Identical on the Art Cover of Their New Single 'WAP' –– Do You See the Difference?
Megan Thee Stallion and Cardi B just released the cover art for their new single and fans can't help thinking they look like twins. Tell us what you think?
Cardi B and Megan Thee Stallion have collaborated on a new single and they just shared the stunning new cover art on their social media. 
Cardi 
teased
the release of the single titled "WAP" yesterday with a video
shared
onto her Twitter showing the star in lingerie, telling fans she would be making an announcement today.   
The cover photo released shows the pair against a pink backdrop with both Cardi and Megan sporting the same hair and similar hairstyles. You would be forgiven for thinking they were twins. 
This collaboration will be Megan's first song since "Girls in the Hood." The star has previously shared that she would love to work with Cardi who announced the news by saying: 
"Single droppin this Friday! WAP feat. @theestallion #Wap"
The new single will be Cardi's first song as a lead since her 2019 single, "Press" and there are reports that a music video will also accompany it. 
Fans are excited about the collaboration, particularly after they were both once subjects of feud rumors. 
Megan said that she would "really really like" to work with Cardi
The single has been hotly anticipated after both artists previously mentioned that they would like to work with each other. 
During an interview with E! News Megan said that she would "really, really like" to work with Cardi and it seems that the feeling is mutual with Cardi saying:
"She got that voice that sticks. Not only do she rap good - a lot of girls rap good - but she got that voice and she got that confidence that sticks. [sic]""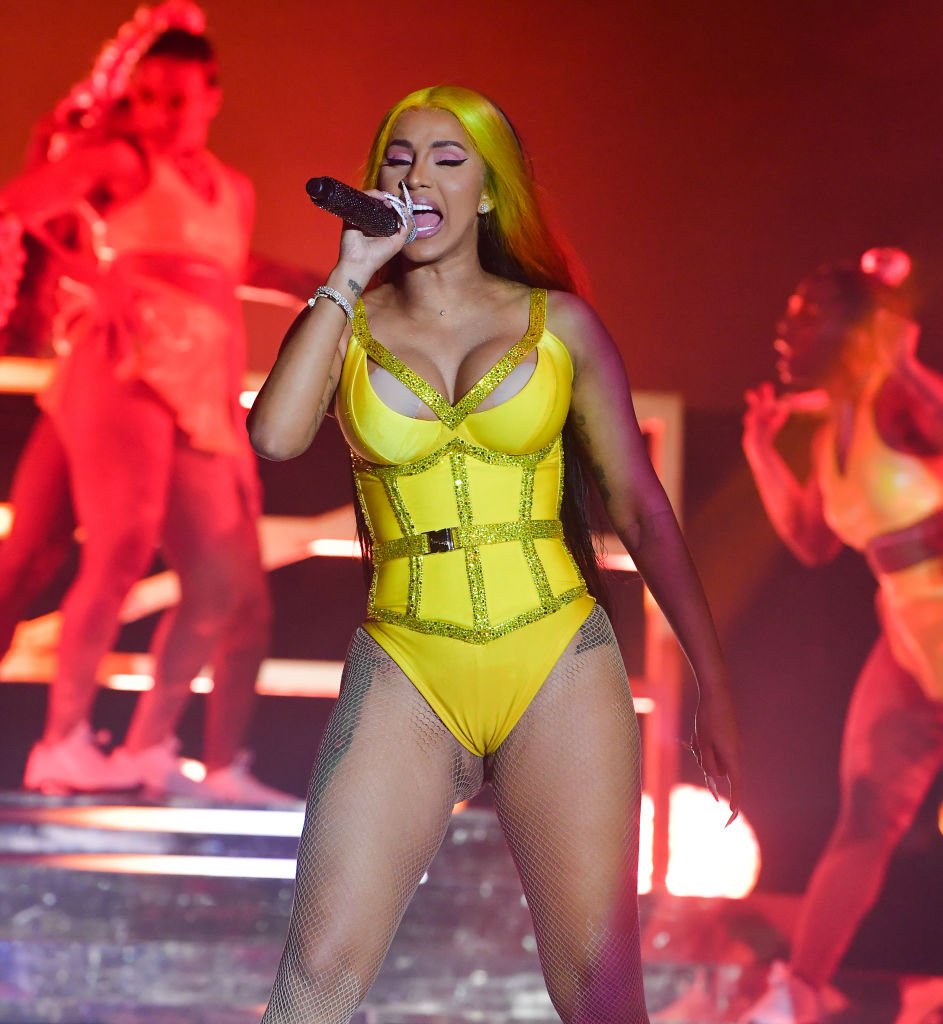 Allegations that there was drama between Cardi and Megan started last year when the latter teamed up with Nicki Minaj for "Hot Girl Summer."
However, after fans claimed that Megan had liked a YouTube comment that shaded Cardi, she came out publically to deny any problems between them, saying that she did not bring other women down. 
Megan's last bit hit was her remix of "Savage" featuring Beyonce. It hit number one on the Billboard Hot 100 Chart. 
Meanwhile, Cardi last major release was her debut album "Invasion Of Privacy" in 2018 which debuted at the top of the Billboard 200 chart.