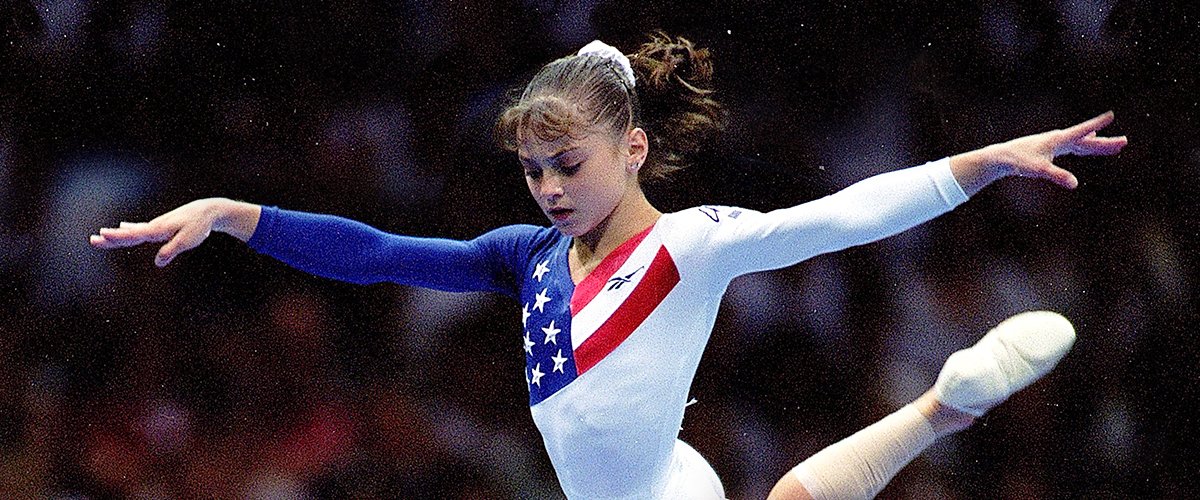 Getty Images
Dominique Moceanu Sued Her Parents after Winning Olympic Gold Medal — inside the Family Drama

Dominique Moceanu, who was a part of the women's gymnastics team that won the gold medal at the 1996 Summer Olympics, sued her parents when she was still a minor.
Born in September 1981 to Romanian immigrants Dumitru and Camelia Moceanu, Dominique spent most of her childhood training to be a gymnast, encouraged by her parents.
I always was in fear because I would get yelled at by my father.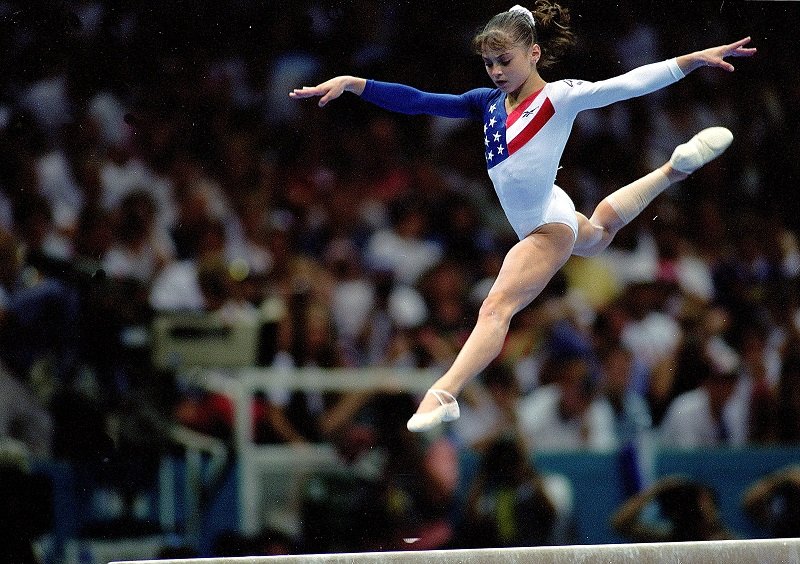 Dominique Moceanu at the Georgia Dome in the 1996 Olympic Games in Atlanta, Georgia | Photo: Getty Images
DOMINIQUE MOCEANU'S CAREER IN GYMNASTICS
Fortunately, all of her hard work paid off as she represented the US in different events, including the 1996 Summer Olympics held in Atlanta. As one of the members of the Magnificent Seven, Dominique won the gold medal.
In 1998, she participated in the Goodwill Games, taking home the gold medal and becoming the first American to win it. However, her childhood was far from being a walk in the park.
DOMINIQUE MOCEANU'S LAWSUIT AGAINST HER PARENTS
In October 1998, only weeks after Dominique turned 17 years old, she ran away from her family home and filed a lawsuit asking to be emancipated. She intended to prevent her parents from having control over her and her money.
According to Dominique, Dumitru "squandered" the money that she had been earning throughout her, at the time, seven-year-long professional career.
After the lawsuit was filed in the state district court in Houston, a judge hit both of Dominique's parents with a temporary restraining order until the hearing on her emancipation request was conducted.
Although some people could have believed that the lawsuit was merely about the money that Dominique Moceanu's parents were making at the expense of their daughter, the former gymnast once explained that money was only one of the reasons:
"I never had a childhood. When I went to compete when I was young, I always was in fear because I would get yelled at by my father."
Dominique also opened up about the atypical relationship that she had with her parents as they used to make everything about the gym. At some point, she even called herself Dumitru and Camelia's "business."
She pointed out that her parents stopped working in 1996, and that she became their only source of income.
DOMINIQUE MOCEANU SUCCESSFULLY EMANCIPATED
Shortly after the former gymnast filed the lawsuit, her father pointed out that he and Camelia loved her "very much" and that they hoped Dominique would change her mind, return home, and "start training again."
That didn't happen, though. The only thing that Dominique and her legal team needed to do to get her emancipation request approved was to prove that she could support herself while living away from her parents, and she did it.
During a 2004 interview with USA Today, the former gymnast revealed that her relationship with Dumitru and Camelia was "great," and that although they went through some troubles, they were able to "prevail and persevere."
Dominique confessed that the real problem was between her and her father, but that it ended up getting out of control and becoming a "huge story."
Later, in 2012, she shared more details about her emancipation, adding that she also wanted to get away from her coaches' pressures and the expectations she was almost required to meet.
DOMINIQUE MOCEANU'S SECRET SISTER
If all the difficulties that Dominique experienced as a child were not hard enough, she learned that she had a secret sibling, Jen, who was born without legs. For this reason, her parents gave her up for adoption in 1997.
In 2007, when Dominique found out about her sister, she was nine months pregnant, trying to complete her undergraduate degree, and about to lose her father (he died of cancer in 2008). About that time, the former Olympic athlete said:
"It was a lot for my psyche to take in at that point. Just when I had reached this balance point in my life and expecting my firstborn […], it hit me like a ton of bricks."
Fortunately, the fact that Jen was put up for adoption was the best thing that could have happened to her as she grew up surrounded by love and ended up having an "awesome childhood."
At the moment, Dominique Moceanu is married to Dr. Michael Canales, who used to be a gymnast at Ohio State. The couple shares two children, daughter Carmen, born in December 2007, and son Vincent, born in March 2009.
Please fill in your e-mail so we can share with you our top stories!