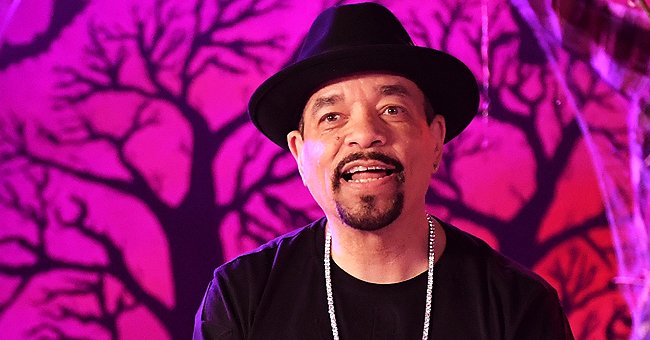 Getty Images
Ice-T's Daughter Chanel Enjoys Fun Day with Cousins at an Amusement Park — See the Cute Photos

It looks like the celebrity daughter had an unforgettable day with her cousins who got to dress like butterflies and play with dinosaurs in a much-needed fun day to remember, as social media show.
4-year-old Chanel Marrow is the daughter of 62-year-old rapper and actor Ice-T and 41-year-old model Coco Austin and she has been under the spotlight her entire life.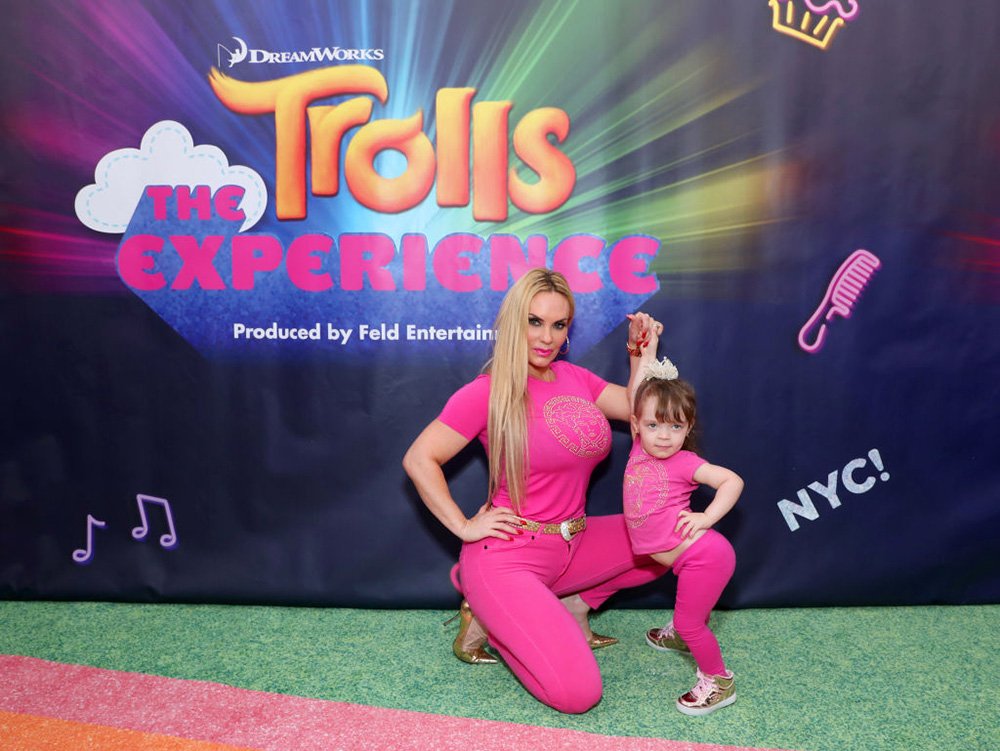 Coco Austin and Chanel Marrow attend DreamWorks' "Trolls: The Experience" Rainbow Carpet Grand Opening on November 14, 2018 in New York City. I image: Getty Images.
Marrow is in fact a big social media personality on her own, not only because of her frequent appearances on her parents' social media but also thanks to her own Instagram profile with more than 450,000 followers.
The toddler recently had the opportunity to have a fun day out after a long period of staying at home due to the COVID-19 pandemic and it was all documented in a slideshow of pictures posted to her Instagram feed on August 18, 2020.
According to the post's info, Marrow visited the Pangaea Land of the Dinosaurs amusement park accompanied by her cousins. They were all dressed up like rainbow butterflies as they enjoyed the exciting outing.
"Butterflies and dinosaurs!! What a great day with cousins!" read the caption of the post liked by more than 7,000 people in the first 24 hours.
In the first picture, Marrow dons a big smile as she looks at a butterfly that landed on her wrist. In another image, she showcases her histrionic skills as she and her mother appear to be terrified by a Pterodactyl.
Some of Marrow's biggest fans even took to the comments section of the post to gush about how adorable she is. "Such a cutie," wrote a user. "She is adorable," agreed a second person. "You just get cuter and cuter," added a third user.
CORONAVIRUS SCARE
Even though the worse has passed now, Austin recently went through a serious scare when her father fell ill with COVID-19, prompting his hospitalization in Arizona as he suffered from pneumonia.
Austin's father's condition was so bad that she was seriously worried about losing him. She despaired over not being able to see him or even talk to him since he got to a point that he couldn't even talk.
Fearing the worst, Austin said that her family was falling apart at seeing her father in such a bad shape, but fortunately, he was discharged from the hospital early in August, nearly a month after his admission.
"My dad made it back home! He is covid free but is still dealing with damaged lungs that covid leaves behind…" Austin captioned an image of her father posing with his granddaughter Marrow on August 2.
MATCHING SWIMSUITS
Summer is one of the favorite times of the year for Austin to spend with her beloved daughter since it gives them the perfect opportunity to continue one of their mother-daughter traditions: rocking matching swimsuits.
Amid the COVID-19 pandemic and social distancing measures, Austin and Marrow are probably looking forward to the opportunity to model new swimsui designs, as they have done so many times in the past.
Early this year, in February, Austin, Marrow, and Ice-T, took a holiday trip to Punta Cana in the Dominican Republic where the mother and daughter posed for pictures while dressed for the occasion, with Marrow looking like Austin's mini-me.
Please fill in your e-mail so we can share with you our top stories!