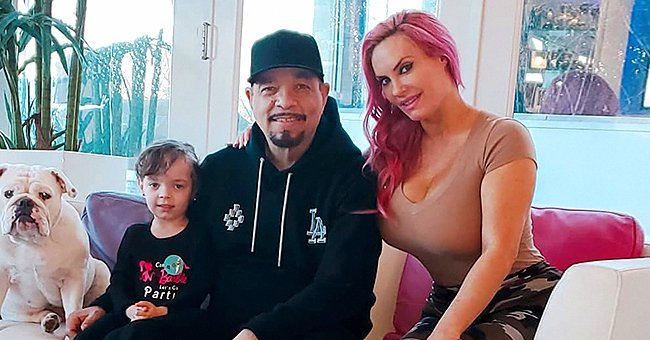 Instagram/coco
Ice-T's Wife Kisses Their Daughter Chanel While She Was Sleeping in a Touching Throwback Video
The glamour model and web personality wishes she could go back in time to enjoy her daughter as a 2-year-old, as she revisits old videos and shares them with her dear fans.
4-year-old Chanel Nicole Marrow, the only child of celebrity husband and wife rapper Ice-T and model Coco Austin is growing up so fast, and the little girl's mother is already nostalgic about the time when she uses to hold her in her arms at all times.
On May 30, 2020, 41-year-old Austin took to Marrow's own Instagram account to share a memory from two years ago, originally posted to Facebook when the child was only 2.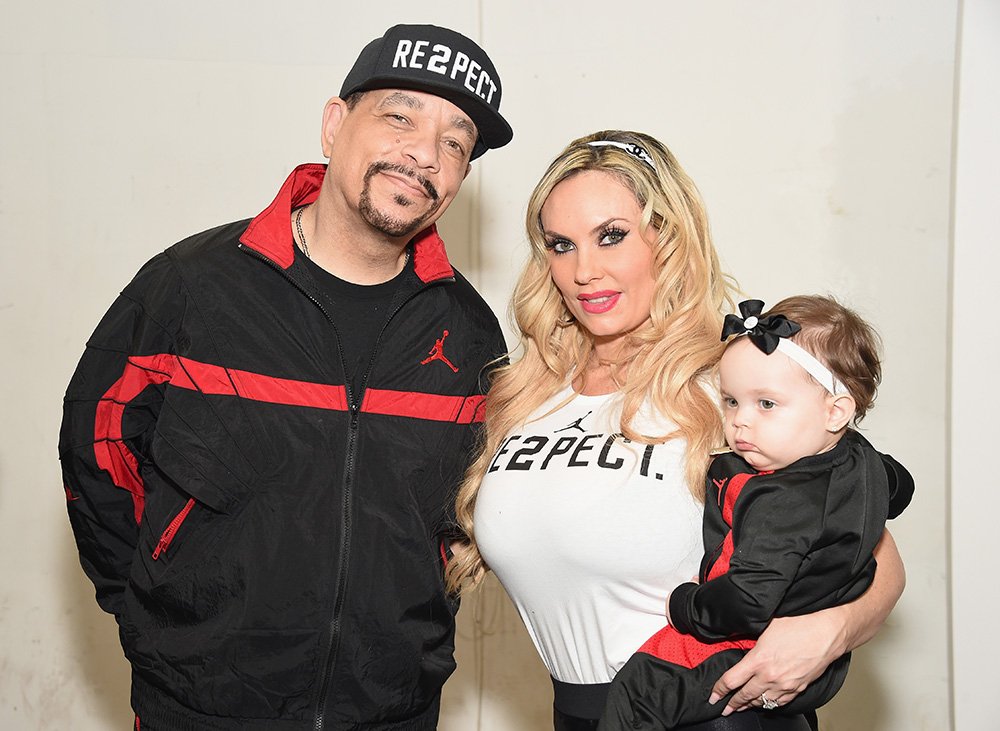 Ice-T, Coco Austin and Chanel Nicole Marrow pose backstage at the Rookie USA fashion show during New York Fashion Week on February 15, 2017 in New York City | Image: Getty Images
The video pictures a sleeping Marrow resting her head on her mother's chest, with Austin holding her and lovingly watching her sleep before planting a kiss on Marrow's front head. Written from Marrow's perspective, the post was captioned:
"I still sleep like this on my mommy."
The post was well-received by the followers of Marrow's account, but it particularly strikes a chord among other mothers that took to the comments section to show how they could relate to the throwback clip.
"Adorable, I remember when my babies used to sleep like that. I miss it," a user wrote. "I miss those days with my 4-year-old, he just tells me he's a big boy now and baby's do that," another woman complained.
Austin is happy to see her baby growing up to be a beautiful and loving young lady, but as many mothers know, old habits die hard, especially when it comes to the bond a mother can develop with her only daughter.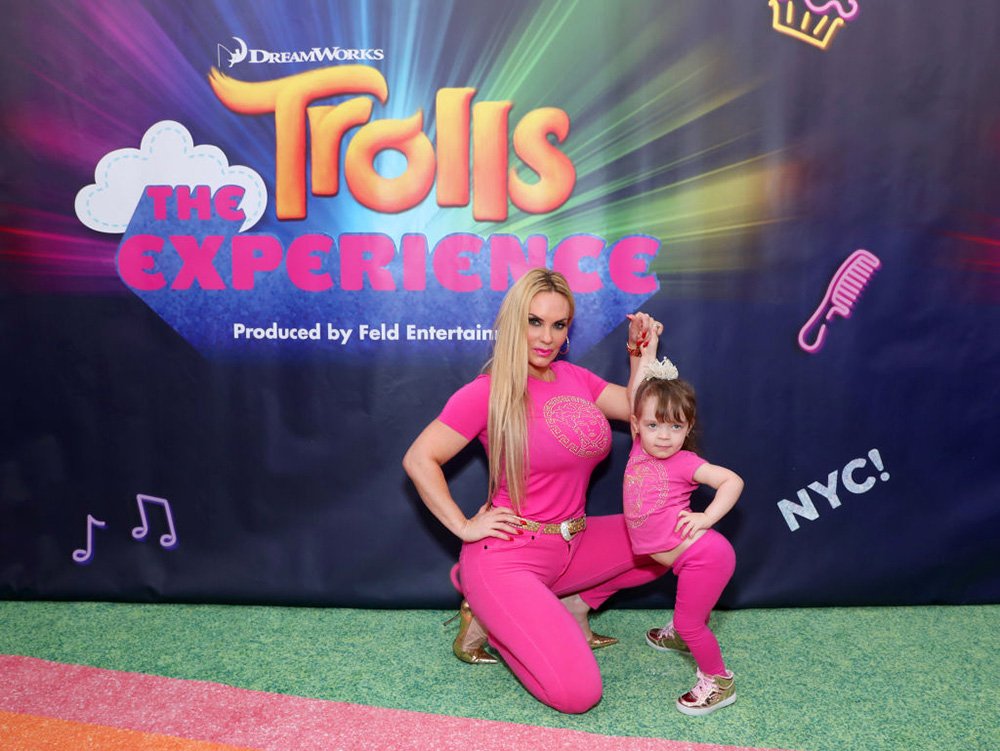 Coco Austin and daughter Chanel Marrow attend DreamWorks Trolls The Experience Rainbow Carpet Grand Opening on November 14, 2018 in New York City. | Image: Getty Images
In a practice that is linked to what is known as attachment parenting, Austin has continued breastfeeding Marrow well into her fourth year of life, and while been open about it has sometimes brought her criticism, she won't shy away from doing it and share it in social media.
On March 13, 2020, Austin took to her Instagram feed to share a snapshot of herself as she nursed her daughter to sleep, using the image to remind everybody of the importance of breastfeeding and affection during the COVID-19 pandemic.
Ignoring the criticism that normally follows this kind of post in her feed, Austin promised to write a long post in her blog to elaborate on the subject and to share more about her own breastfeeding journey with Marrow.
Being a professional glamour model, fashion is a very important thing for Austin, and apart from giving Marrow a sense of style, she has used fashion as a way of further bond with her daughter.
As she regularly shows in social media, Austin loves to take pictures with her daughter as the two wear matching outfits, and February 2019 gave her such an opportunity.
In the middle of a family vacation trip to Punta Cana, Dominican Republic, Austin got herself and Marrow into matching swimsuits and sunglasses to pose together for a picture at the hotel when the two were staying alongside Ice-T.
Please fill in your e-mail so we can share with you our top stories!