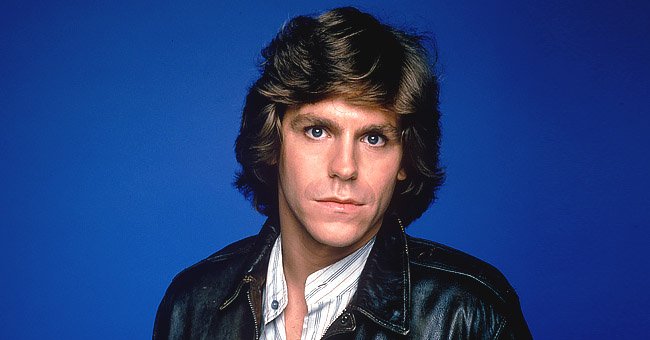 Getty Images
Jeff Conaway: Life and Death of the Beloved 'Grease' Actor
Jeff Conaway is most famous for his roles in "Grease" and the 1978 series "Taxi." Here's a look into the life and career of the late actor.
Legendary actor Jeff Conaway was born as Jeffery Charles William Michael Conaway on October 5, 1950. His place of birth is listed as New York City.
At the age of 10, Conaway appeared in the Broadway film, "All the Way Home," which was adapted from the novel, "A Death in the Family."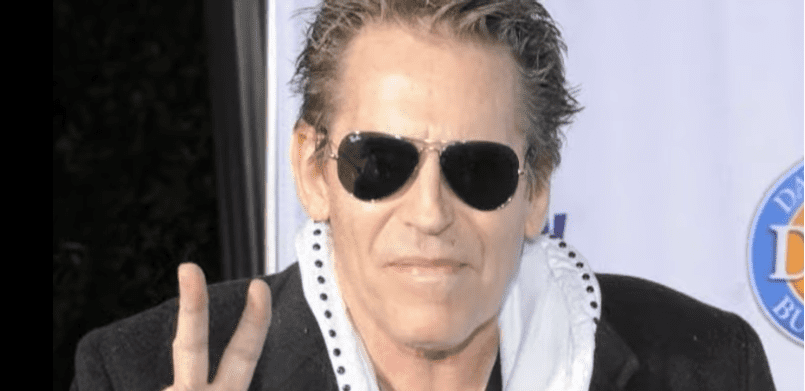 Actor Jeff Conaway, who starred in TV's "Taxi" and the movie musical "Grease" | Photo: Youtube/ Associated Press
Although he was born in New York, Conaway's childhood summers were spent with his grandparents In South Carolina. Later on, he enrolled in North Carolina School of the Arts from where he proceeded to study drama at New York University.
However, three months away from his graduation, Conaway left the University after he was cast to appear in the musical "Grease." In "Grease," Conaway acted as Kenickie and warmed his way into the hearts of many young women who saw the film.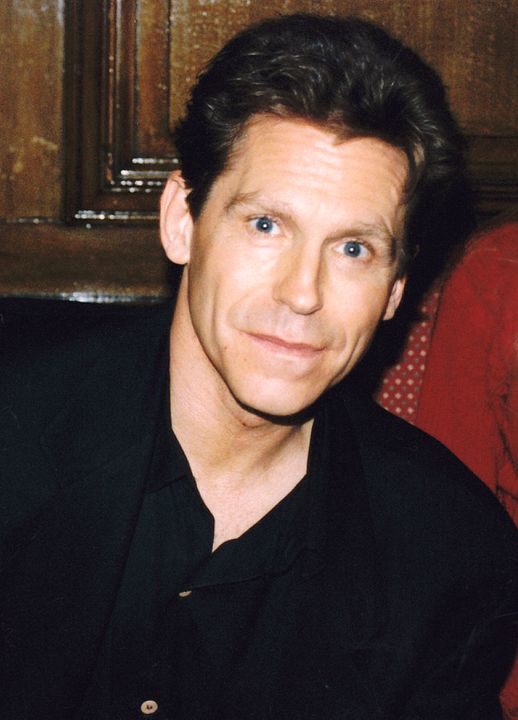 Jeff Conaway at a television convention in 1998 | Photo by Mumofthreedevils : JeffConaway 1998, Wikimedia
Depicting the love story of Danny Zuko and Sandy Olsson, "Grease" was a box office success with the movie grossing over $394 million.
Doctors discovered that Conaway was suffering from pneumonia and put him in a medically induced coma to aid a faster recovery.
In 1963, Conaway landed a one-off role in the TV show, "The Doctors." Eight years later, he was cast for the film, "Jennifer on My Mind." By 1975, Conaway managed to secure a one-off role on the hit television series, "Happy Days," and this helped him build a more consistent acting repertoire.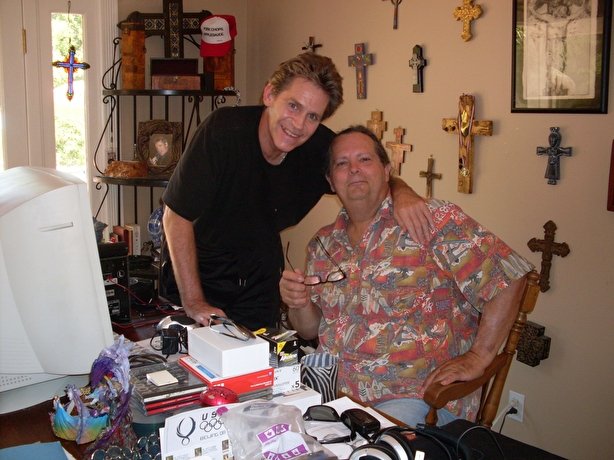 Jeff Conaway and Michael Q. Schmidt working together on Jeff's computer. | Photo : Jeff conaway with Michael Q Schmidt, July 31 2008, Wikimedia Commons
Between 1978 and 1982, Conaway starred as Bobby Wheeler in the TV series, "Taxi." His character was noted to be a narcissist who worked for a company called Sunshine Cab Company.
In the series, Conaway appeared alongside stars such as Judd Hirsch, Danny DeVito, and Andy Kaufman—all of who went on to record successful careers after the show. During its run, "Taxi" was one of the best American sitcoms, and it bagged a total of 18 Emmy awards.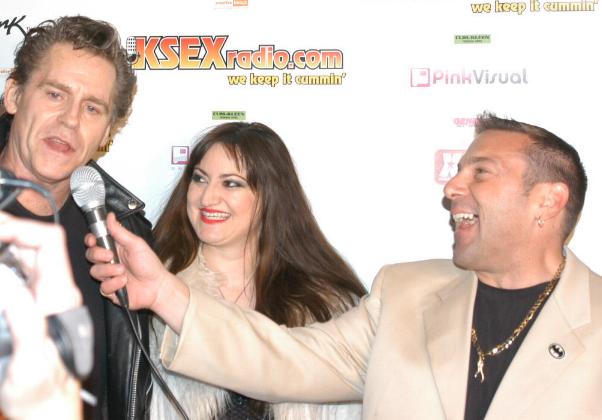 Jeff Conaway, Vikki Lizzi, D.J. Batman at KSEXradio.com Listeners Choice Awards, December 2 2006 | Photo: Wikimedia
After "Taxi," Conaway landed several roles and appeared in several movies such as the 1999 movie, "Jawbreaker," and "Sunset Strip." Over the next few years, Conaway continued to act but struggled with substance abuse. While on the set of "Grease," he sustained an injury and began to use drugs to ease the pain.
By the mid-'80s, Conaway experienced a crisis and acknowledged that he suffered from substance abuse. He then underwent rehab treatment and publicly opened up about his addiction.
In the mid-2000s, Conaway suffered a relapse and ended up appearing on "Celebrity Rehab" with Dr. Drew. There he admitted that he was addicted to cocaine, alcohol, and painkillers.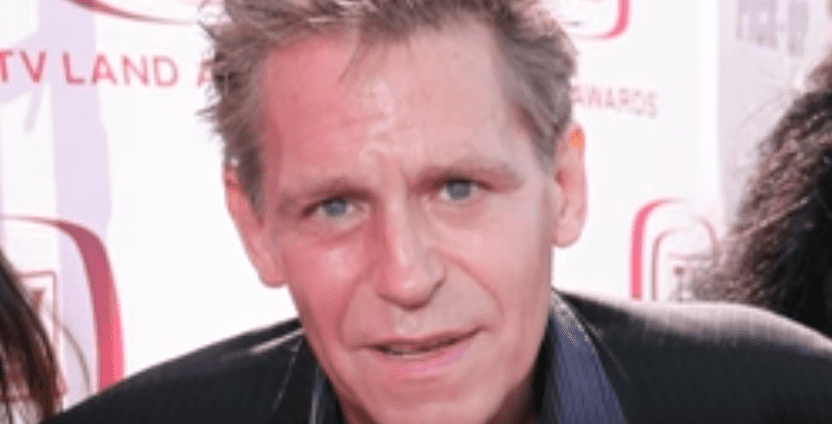 Popular Grease actor, Jeff Conaway on Looper TV on Dec 2, 2016 | Photo : Youtube/Looper
On May 11, 2011, Conaway was found unconscious due to a combination of prescribed painkillers and other medications. After carrying out tests, doctors discovered that Conaway was suffering from pneumonia and put him in a medically induced coma to aid a faster recovery.
On May 26, Conaway's family decided to take him off life support. On the morning of May 27, he was pronounced dead at the age of 60. Despite all of his woes, Conaway was a remarkable actor. He is missed and will always be remembered for his legacy!
Please fill in your e-mail so we can share with you our top stories!