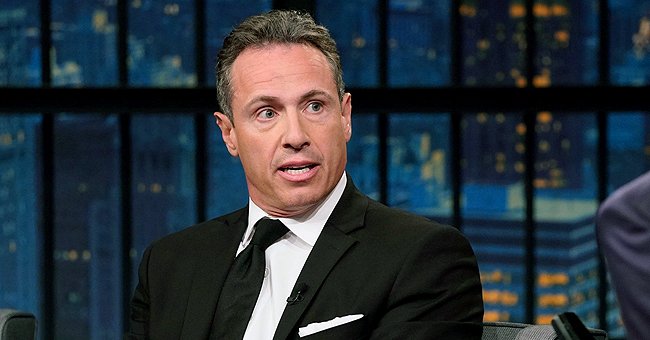 Getty Images
Check Out Chris Cuomo's Toned Biceps in Daughter Bella's Recent TikTok Video – Fans React with Glee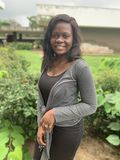 Chris Cuomo recently earned a new slew of admirers for himself after baring his biceps in a fun video. The news anchor joined his grown daughter, Bella, and had fans gushing over them.
"Cuomo Prime Time" host Chris Cuomo found himself the subject of fans' admiration as he and his daughter, Bella, indulged in a Tik Tok session.
Chris and Bella were a lovely pair as they gleefully entertained the youngster's 365.3k Tik Tok followers with a father-daughter moment.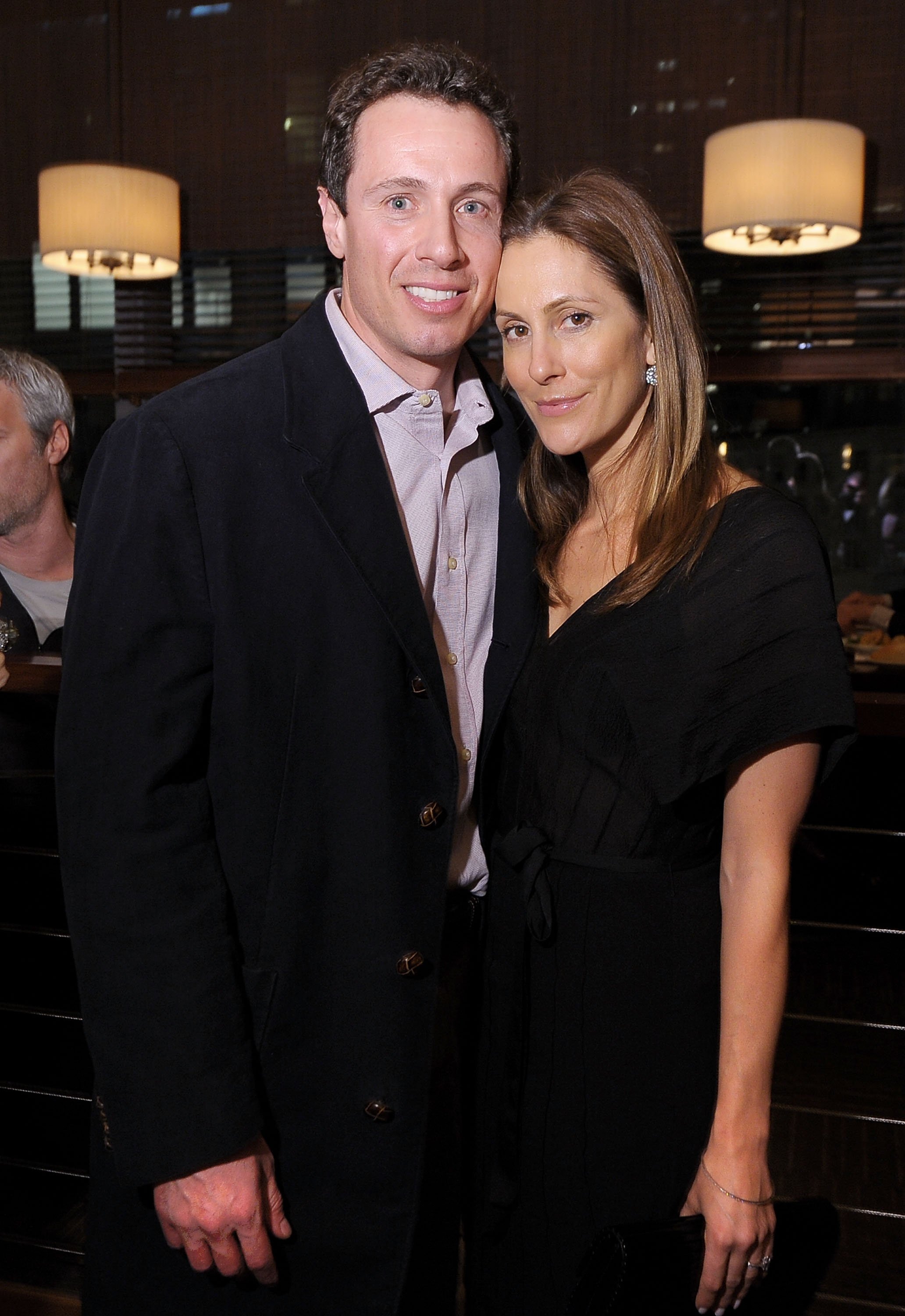 Chris Cuomo and Cristina Greeven Cuomo attend the screening of "His Way" on March 30, 2011 | Photo: Getty Images.
CUOMO STILL GOT IT
The clip showed Bella dressed in a pair of striped shorts and a white cropped tank top. The 17-year-old left her wavy blonde tresses fanning her temple. While the teenager displayed her dance skill with Kendrick Lamar's "Money Trees," her star dad stole the show.
Chris gently walked into Bella's video, looking sweaty like he had just completed a workout session. Looking almost comical, the show host flexed his muscles in a black vest that showed his toned biceps. The CNN star continued to show off his athletic body until the end of the clip.
TIK TOKERS LOVED IT ALL
In the comments, Bella's followers could not get enough of her dad as they gushed over him and his daughter. Someone chimed: "Omg, I love your fam!" Another shared: "I love Cuomo TikTok."
A third fan lightly chipped in: "Cuomo for president so that we can have another hot [and] smart family in the office."
CUOMO FOUGHT COVID-19
During the first wave of the novel Coronavirus pandemic, Cuomo was part of the celebrities who contracted it. On social media, he kept fans and fellow celebrities updated on his health status. Hs symptoms ranged from weight loss to hallucinations.
In one of his updates, the award-winning TV host stated that he hallucinated and saw his late dad, Mario Cuomo. He also experienced extreme fever, headaches, and body pains. Cuomo made it known that he did not experience appetite loss as he self-isolated in his home's basement.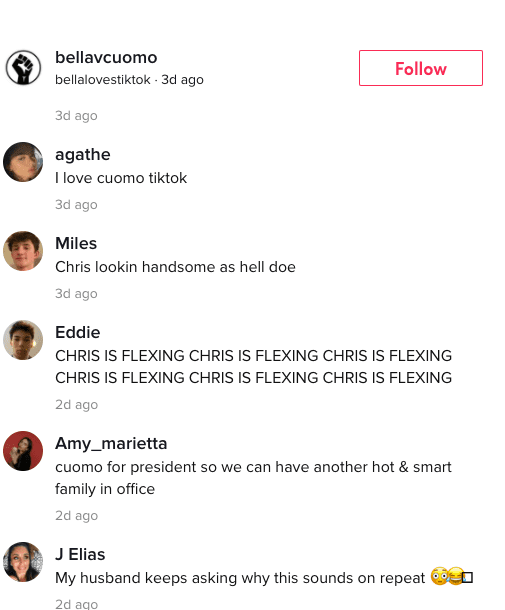 Photo of Tik Tok comments on Bella Cuomo's post | Tik Tok / @bellavcuomo
BELLA'S TAKE ON FANS' REACTION
Speaking with ET, the 17-year-old opened up on the newly found fame that her dad and his brother, New York Governor, Andrew Cuomo gained on YouTube.
Bella made it known that it felt strange having fans fawning over her folks as soon as she gets on Tik Tok. she told the news outlet : "It's kind of weird... people calling my family members hot…"
Another Chris' Tik Tok moments had him showing off his toned abs and biceps as he and his longtime spouse, Cristina went through their nightly routine.
Please fill in your e-mail so we can share with you our top stories!