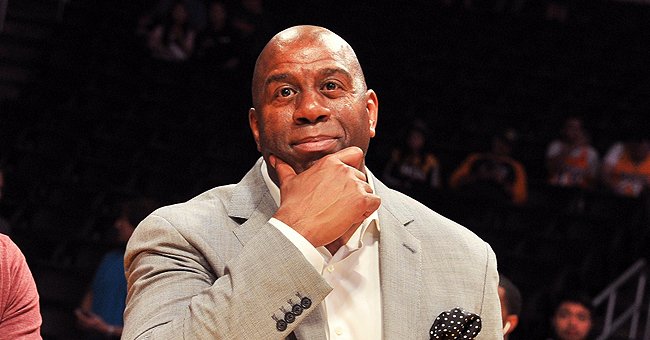 Getty Images
Magic Johnson's Son EJ Flaunts Figure in a Black Cropped Top and Ripped Shorts in a Mirror Selfie
Former basketball player Magic Johnson's 28-year-old son stuns in a recent photo of himself rocking a black top and ripped jeans posted on his Instagram story.
Retired basketball star Magic Johnson's son, EJ, recently posted a photo of himself on his Instagram story, looking absolutely stunning in a simple top and jeans outfit. He wrote on the photo:
"New moon. New supreme."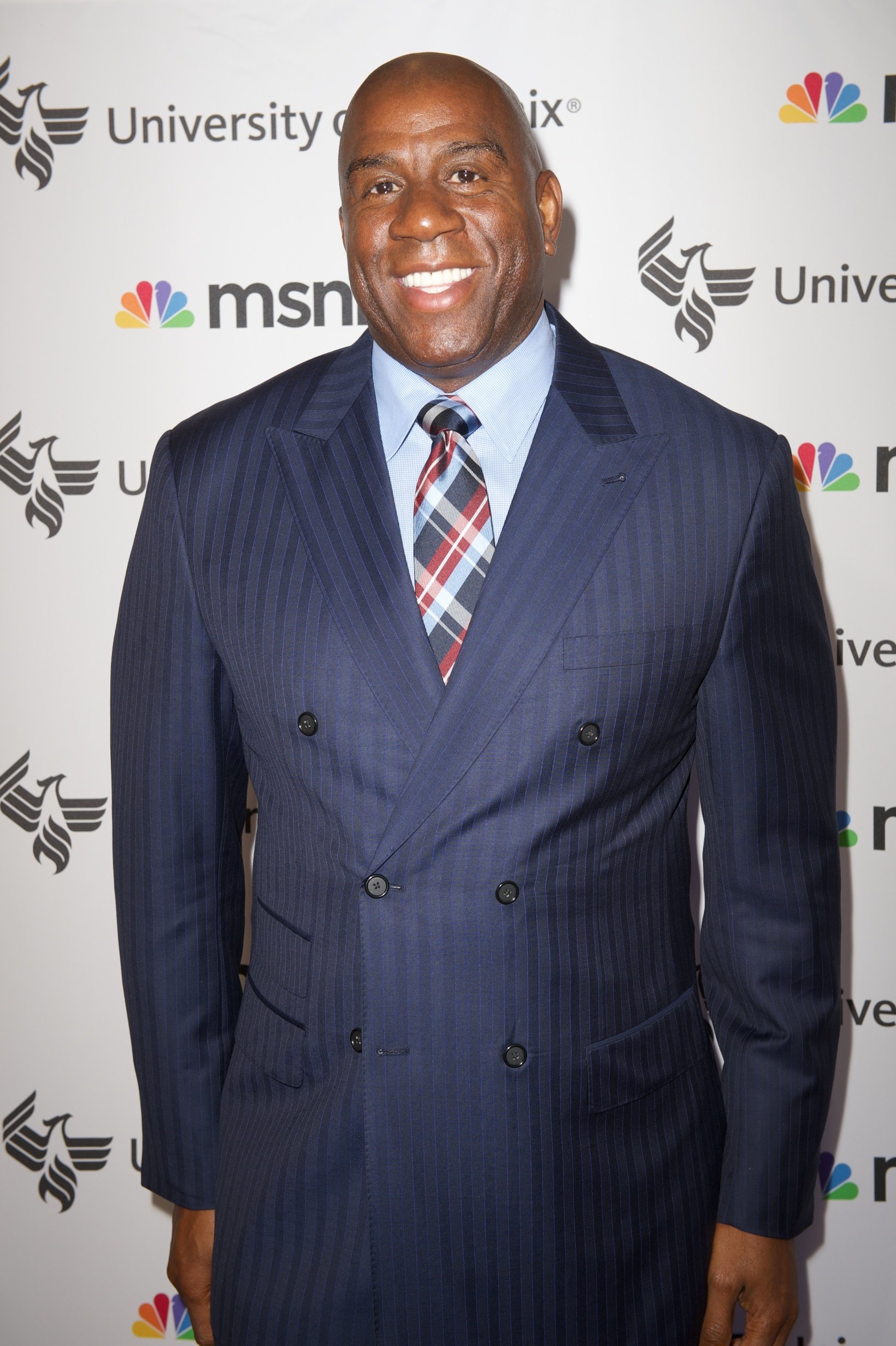 Ervin "Magic" Johnson attends "Advancing The Dream" Live at The Apollo Theater on September 6, 2013. | Photo: Getty Images
Clad in a small black crop top, fabulous matching black hat, and a pair of ripped blue jeans held up by a black belt, EJ struck a dashing pose for his mirror selfie.
The photo was taken in what seemed to be a pristine hallway with predominantly white themes with the walls lined by several paintings. The mirror EJ was facing had a certain regal look to it, sporting exquisitely detailed finishings on the frame.
COMING OUT OF HIS SHELL
EJ's stunning snap came after years of trying to find his footing with his identity and gender as a whole and learning to be comfortable in his own body.
The 28-year-old came out many years ago, revealing that he was gay in 2013. His mother, Cookie Johnson, first asked her son about his sexuality after she observed him with a friend while they were on a family trip to Hawaii.
EJ said that he was a hundred percent sure that this was the body he was supposed to be in and would most probably not transition anytime soon.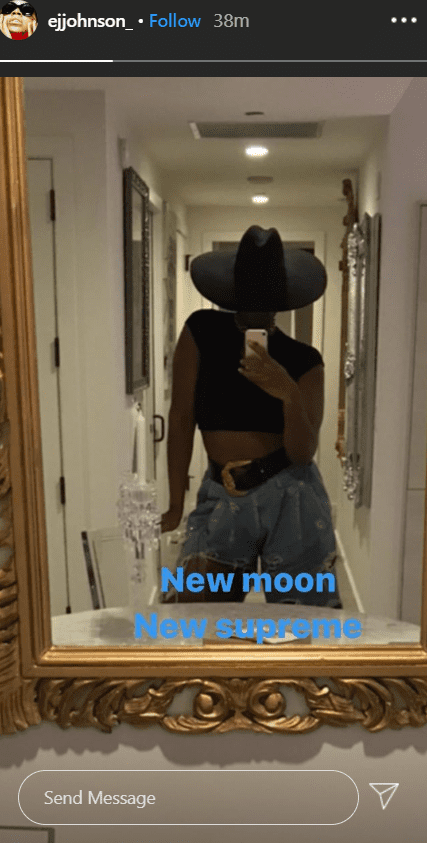 A mirror selfie of EJ Johnson on his Instagram story. | Photo: Instagram/ejjohnson_
EJ confirmed his mother's thoughts and she thought it best to bring her findings to his dad. The former professional sportsman who is known to be a hothead at times did not take it well.
He instantly brought it up, letting it all out and hurting his son's feelings in the process. It was only after Magic had a heart-to-heart conversation with his wife about his hurtful remarks that he realized just how wrong he had been.
He went into his son's room the next day after his outburst and admitted that he was wrong. He confessed that he needed a little time but assured that they were going to get through it together. At that moment, both father and son just stood there crying together.
Years later, in 2019, EJ shed more light on his sexuality. The basketball player's son revealed that he had found a lot of comfort in his body and was happy and positive.
He said that he was a hundred percent sure that this was the body he was supposed to be in and would most probably not transition anytime soon or in the future. He loved his body.
And true to his words, EJ has been living it up when it comes to positivity and style. Often seen defying any gender-rigid barriers when it comes to style and fashion, the reality star loves how he could play his masculinity and femininity.
The 28-year-old also lost over 100 pounds and had surgery to remove the excess weight in 2015.
Since becoming more open with his identity, EJ also revealed that his dad's reputation was often a problem when it came to dating.
He claimed that they all wanted to date his dad. As far as the public knows, EJ has not found "the one" yet but he is killing it in just about everything else.
Please fill in your e-mail so we can share with you our top stories!