Nelly's Girlfriend Shantel Jackson Shows off Her Humongous Diamond Ring in a Glammed-Up Photo
Nelly's girlfriend, Shantel Jackson looked stunning in a leopard turban while showing off her gigantic diamond ring that has fans amazed.
Shantel Jackson, the girlfriend of famous singer Nelly knows how to keep her fans amazed and she did so recently by displaying a gigantic ring that had fans swooning.
Taking to Instagram, Jackson posted two pictures of herself looking chic in a leopard turban, a pink robe, and a black corset while staring out the window.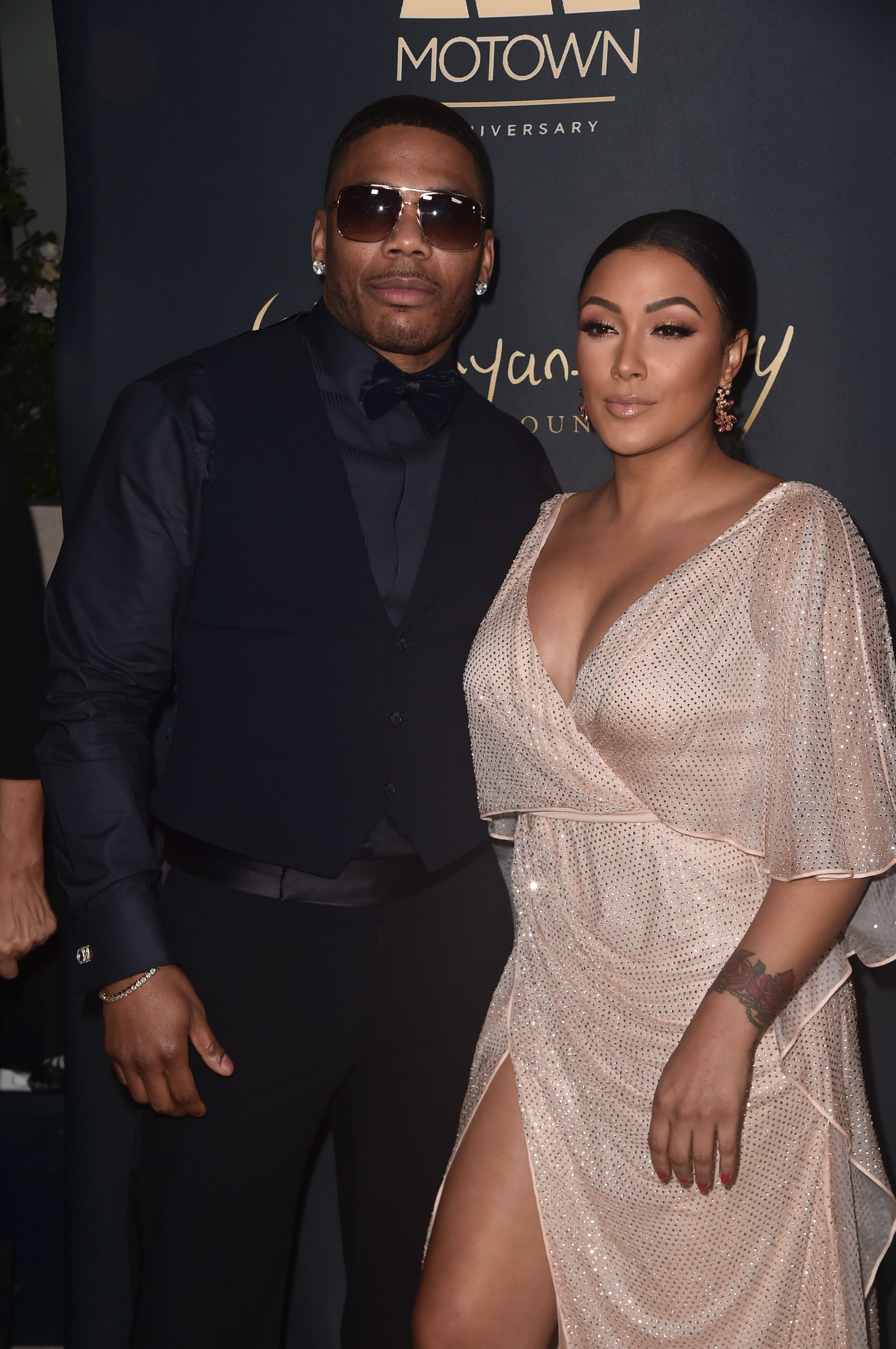 She looked elegant with her dark hair cascading down her shoulders while holding a pink mug in her hand. With her flawlessly made-up face, Jackson looked nothing short of beautiful. She captioned the post:
"You can spy on your neighbors, long as you look good doing it."
While she looked amazing, what caught the sight of most of her followers was the gigantic ring on her fingers and they could not help but comment on it. 
Another fan revealed that they thought the post was an engagement post and they were ready to scream in excitement, but Jackson had jokingly captioned the post stating otherwise.
She and Nelly took to their Instagram accounts to post cryptic messages about finding and being in love forever.
One fan had an interesting take on Jackson's ring and acknowledged that the diamond ring was "bigger" than their life. Someone referred to Jackson's spying on her neighbor saying:
"You definitely ain't undercover with that big ring."

This is not the first time fans have made assumptions of an engagement when it comes to Jackson and her rings. Sometime in 2017, when Jackson shared a video of herself trying on a ring, fans thought it had to do with her being engaged.
Similarly, when she and Nelly took to their Instagram accounts to post cryptic messages about finding and being in love forever, most thought they were engaged.

Although it is not sure if Jackson and Nelly have gotten engaged secretly, the pair is bent on having the most fun together and they enjoy spending time making fun of one another.
Following her bitter split from her ex-boyfriend, Floyd Mayweather, Jackson is keen on having the most fun while enjoying her time with her current boyfriend, Nelly.