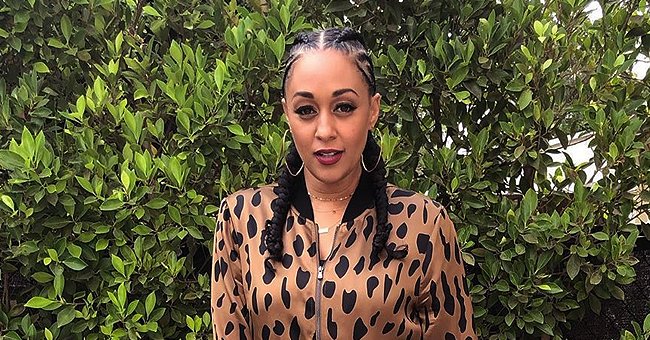 Instagram/tiamowry
Tia Mowry Spends Time with Kids Cree & Cairo in Matching Pajamas – See How Her Daughter Avoided the Picture
Former child star Tia Mowry of the 90's sitcom "Sister, Sister," is a proud mother of two. She recently flaunted an adorable snap on social media, showing some bonding time with her pack in matching pajamas.
The quarantine period has allowed many celebrity parents to stay indoors with their kids. This has afforded them more than enough time to bond since schools have been closed and work has taken on new dynamics.
Tia Mowry, who shares two kids, son, Cree, and daughter, Cairo with her actor husband, Cory Hardrict is having the time of her life with the kids.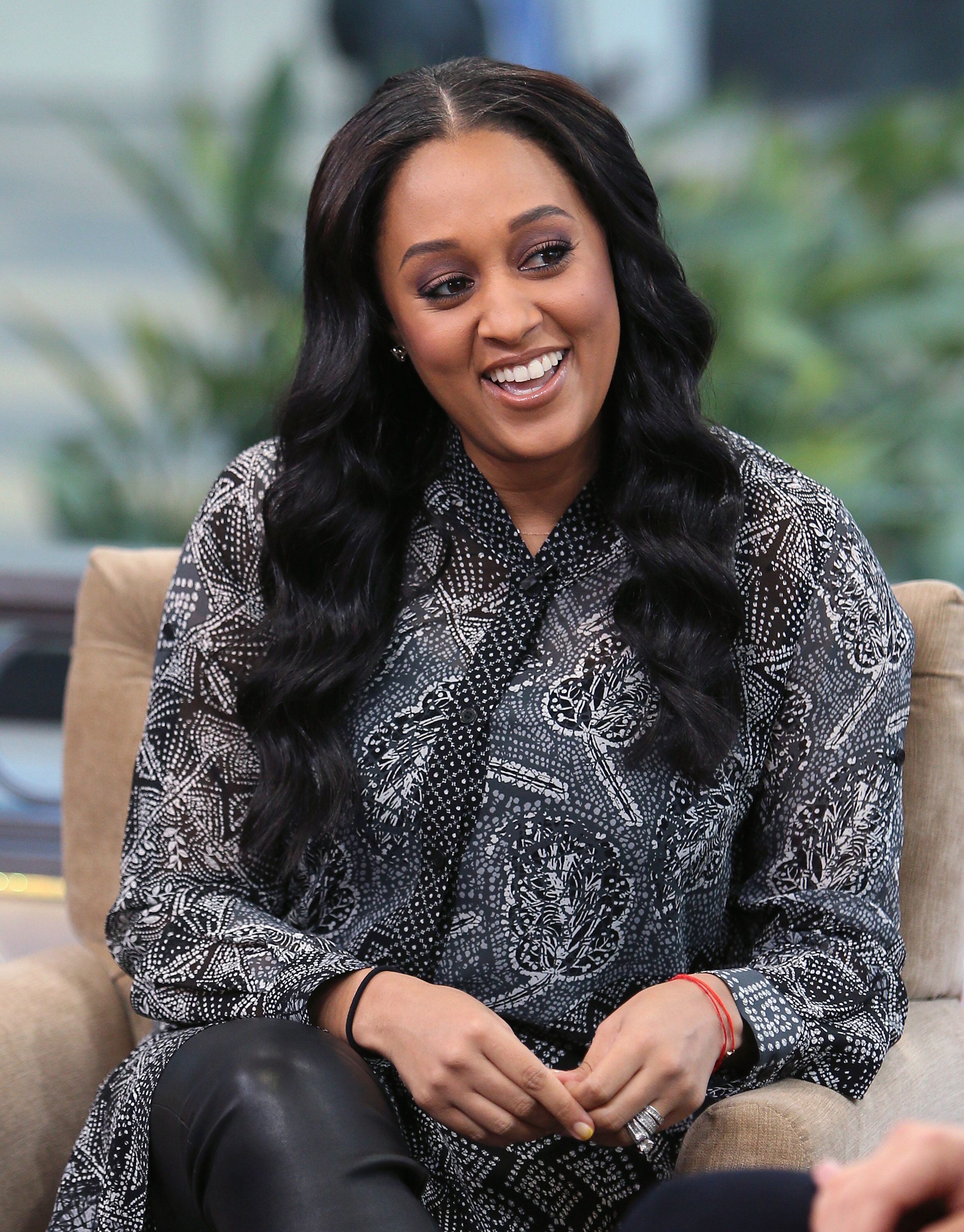 Actress Tia Mowry-Hardrict attends "Hollywood Today Live" on January 3, 2017 | Photo: Getty Images
Her new snap is proof that family time is seemingly the best! It showed her and her kids in matching PJs. While Mowry and Cree sat on a bed, Cairo opted to sit far from the duo on a couch.
The mother of two explained why her young daughter stayed away while showing gratitude to the clothing store where she purchased the night wares from. She wrote:
"Y'all #cairo didn't want any parts of it! This #girl #cairo Thanks for by the pjs @naseebs We #love them! ..."
Many fans found the shot and caption hilarious and adorable at the same time. Some used the word "LOL" to express the humor that they felt and others employed laughing face and heart emojis.
Cairo may seem adamant to join the rest of her family in bed, but her older brother looked excited to feature in the post. Lovers of the Mowry family are often excited to see posts of the celebrity baby online. She always wears an adorable look on her face.
She ensures to stay very informed and uses her platform to engage and advocate for societal values to be installed.
Earlier in March, the mother of two showed off her tot working her hands on some culinary skills. She donned a chef attire from top to bottom and engaged herself with a rolling pin and a pastry board. The adorable post earned thousands of likes.
While Mowry regularly posts online about how incredible motherhood can be, she has also been open about the journey of motherhood.
The "Sister, Sister" star once mentioned that she made a conscious decision to start a family after building a successful career. Now it is all about caring, loving, and spending quality time with her babies.
Hardrict is also on board when it comes to their parenting values. He has been very supportive as a parent and they are both on the same page to instill healthy and impressive morals in their kids.
Focusing on parenting and career has not blurred Mowry's vision in any way. She ensures to stay very informed and uses her platform to engage and advocate for societal values to be installed.
America was recently rocked with civil unrest following the unfair treatment of African Americans by some White law enforcement officials.
Mowry, who is of biracial origin, shared a personal story of her Black mom online and asked that people pay attention to how they treat those from the Black community.
Please fill in your e-mail so we can share with you our top stories!