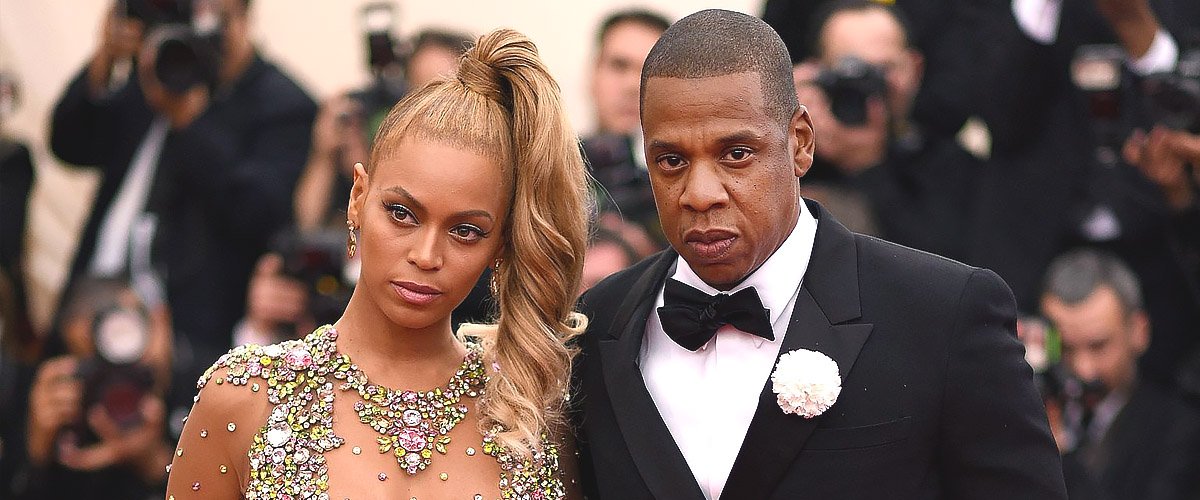 Getty images
Jay-Z Admitted to Cheating on Beyoncé — a Look Back at the Family Drama

When Beyonce debuted her album, "Lemonade," in 2016, it was impossible to ignore all the references to cheating and relationship troubles, and this led to her husband admitting his wrongdoing in public later.
38-year-old singer Beyonce and 50-year-old Jay-Z have been one of the entertainment industry's most celebrated, powerful, and influential couples for the last 12 years, but their marriage nearly came to an end in 2016.
Although rumors about Jay-Z being unfaithful to Beyonce were almost as old as the relationship itself, it was that year the situation became unbearable for the couple, who used their art as a vehicle to ventilate the issue and to heal.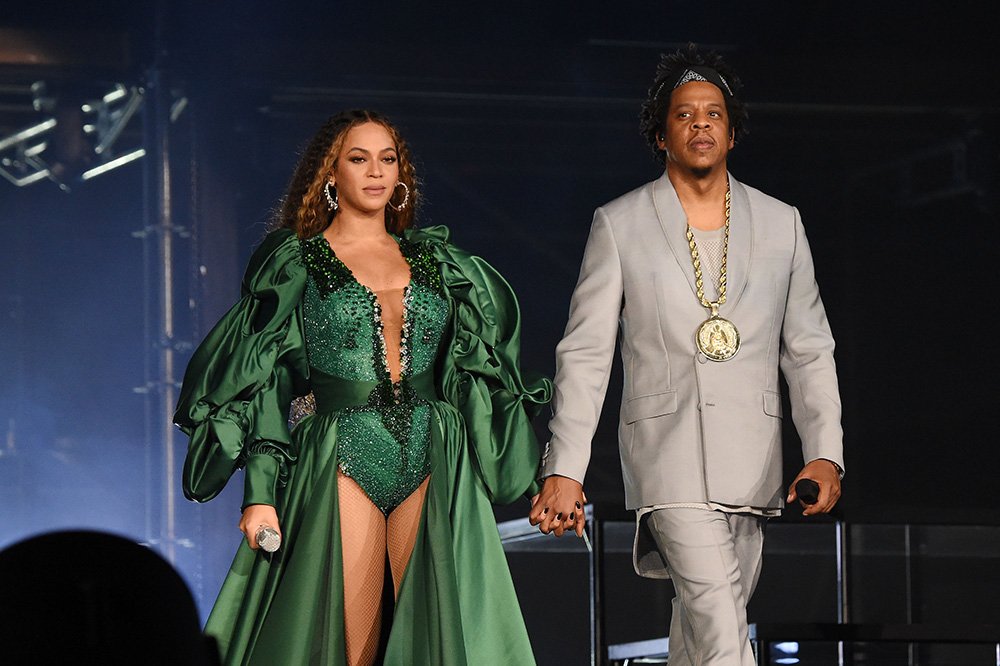 Beyonce and Jay-Z perform during the Global Citizen Festival: Mandela 100 at FNB Stadium on December 2, 2018 in Johannesburg, South Africa. I Image: Getty Images.
Beyonce and Jay-Z first met in 1999, and after a year and a half of friendship and long phone conversations, the two started dating at some point in 2000. Eight years later, they went on to marry without publicity on April 4, 2008.
Looking like the living picture of a happy celebrity marriage, at least from the outside, Beyonce and Jay-Z welcomed their first child together, daughter Blue Ivy, in 2012, and the marriage only appeared to be growing stronger.
But two years after being blessed by Blue Ivy's arrival, controversy surrounded leaked security footage from a prestigious hotel in New York City, making it hard to hide that something was happening to the relationship.
ELEVATOR INCIDENT
The first sign of something not being right in the celebrity marriage appeared in May 2014, when a surveillance video footage capturing a physical altercation involving Jay Z and Beyonce's sister Solange surfaced.
The clip takes place in an elevator after the 2014 Met Gala in New York City, and it shows Solange yelling and hitting and kicking her brother-in-law in the presence of Beyonce and a third individual that holds a visibly angry Solange.
Rumors of infidelity on Jay-Z's part being the cause of this family fight started to circulate as soon as the footage became public. Still, the only response by those involved was a press release that said all families go through difficult situations and insisted that the reason for the fight was a private matter.
Although Jay Z never personally addressed the incident, three years later, he claimed that he had always had a great relationship with Solange, who he considers a sister and not a sister-in-law.
In the same 2017 interview where he issued the statement above, Jay Z said that he and Solange had had only one disagreement, and beyond that, the two have always been on good terms.
BEYONCE RELEASES "LEMONADE"
In 2016, Beyonce released one of her most celebrated albums, "Lemonade," which contained lyrics that made numerous references to infidelity. The most famous of these lyrics was the mysterious mention of "Becky with the good hair."
"He only wants me when I'm not there/He better call Becky with the good hair," Beyonce sings in the song "Sorry," extracted from the album. Beyonce later admitted to using the record to cope with the crisis in her marriage.
It was not just Beyonce that dealt with her feelings through music. In fact, Jay-Z recorded his "4:44" album in the same recording sessions, with the two using their art as a form of therapy.
"She should go first and share her truth," Jay-Z later told the New York Times about Beyonce releasing "Lemonade" first.
ADMISSION OF INFIDELITY
In 2017, Jay-Z finally admitted that he had, in fact, been unfaithful to his wife. He reflected on his own childhood and how the fact that he didn't have a good example of a husband to follow made him commit terrible mistakes. He added that it's something he was working on changing.
Back then, the rapper lamented losing his priorities and "shutting down emotionally," which ended up with him jeopardizing his marriage and the happiness of the family he wants to build with Beyonce.
He revealed that he was determined to prove to Beyonce that she is his "soulmate," telling CNN, "We chose to fight for our love, for our family, to give our kids a different outcome, to break that cycle."
APOLOGY ALBUM
Just like Beyonce talks about finding the strength to forgive her husband and to give her marriage the opportunity to heal from the difficult experience, Jay-Z used his "4:44" to repeatedly apologize to her for what he did.
"Cry Jay-Z, we know the pain is real/But you can't heal what you never reveal," he raps in the album's opening track, explaining the confessional and cathartic nature of the record.
"I apologize often womanize/ took for my child to be born/see through a woman's eyes," Jay-Z raps in the title track, adding, in reference to Beyonce, "I don't deserve you."
He also implied that there is no "Becky" (in reference to Beyonce's famous line about "Becky with the good hair"), but that the name summarized his many escapades.
WELCOMING TWINS
In April 2018, Beyonce and Jay-Z celebrated their tenth anniversary of marriage. They announced their second joint tour, proving that they had managed to put the pieces of their relationship together and were looking forward to a future as an item and as a family.
The milestone came more than a year after the couple announced they were expecting twins. They welcomed daughter Rumi and son Sir in June 2017.
"We would like to share our love and happiness. We have been blessed two times over," Beyonce wrote when she debuted her baby bump on Instagram, with a caption signed by "The Carters" (Carter is Jay-Z's actual last name), proving that they were still inseparable.
Please fill in your e-mail so we can share with you our top stories!