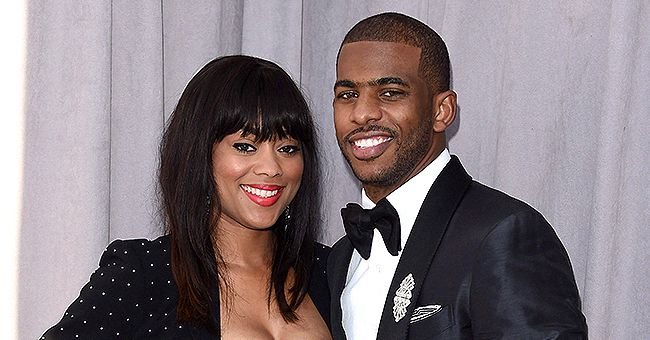 Getty Images
Who Is Chris Paul's Wife Jada Crawley? Couple Has Known Each Other since Their Teens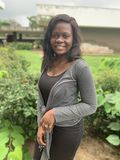 Jada Crawley has been the number one woman in the life of the 9-time NBA All-star player Chris Paul for years. Almost a decade into their marriage, the couple share two adorable kids. Here is everything about the renowned player's wife.
Jada Crawley has been married to the Oklahoma City Thunder player for a few years, and together they have created a happy family. Although Paul spends most of his time on the road due to scheduled games in different cities, he is family-oriented and would never neglect his duties at home.
Thankfully, Jada keeps things rolling in his absence. Crawley and Paul, who married in 2011, share a daughter named Camryn and a son named Chris, aka Lil Chris.
MEET JADA CRAWLEY
Crawley is a happily married woman who has her own identity as a social media influencer with a massive fanbase.
Her Instagram page has about 136k followers, while she follows over 1k accounts. This social media goddess often connects with her pool of fans by sharing photos and images based on her lifestyle.
According to her social media, Crawley has adopted her husband's surname "Paul," however, she is still referred to by her surname in newsletters.
CRAWLEY IS A PHILANTHROPIST
Besides being an active figure on the internet, Crawley has a big heart. She has invested her time and donated to the needy more than once.
In 2005, Paul launched the CP3 Foundation, aptly named after him and his jersey number. Many projects team up with North Carolina's Winston-Salem Foundation to help underprivileged families.
Crawley runs a unique program called the "Jada Paul Prom Dress Giveaway." She hosts an event at a hotel for high school seniors every year to pamper them before prom with things like makeup sessions, a braid bar, and a fashion show.
CRAWLEY COMES FROM THE SAME TOWN AS PAUL
Crawley and Paul both grew up in North Carolina. It is reported that Crawley went to Mount Tabor High School and Paul went to West Forsyth High School. The couple met when they both went to college at Wake Forest.
Paul had only played two seasons at Wake Forest when he was drafted to the NBA. In a sweet birthday post in 2015, he revealed they were 18 years old when they met.
JADA CRAWLEY HAD A LAVISH WEDDING IN A VERA WANG DRESS
Crawley and Paul tied the knot at the gorgeous Ballantyne Hotel and Lodge in Charlotte. Crawley told Essence that she needed to get married in North Carolina. She explained:
"It was important for us to get married in North Carolina where we're from and where we met."
Crawley enjoyed a lavish wedding with a star-studded line of guests such as Dwyane Wade, Gabrielle Union, James Harden, and Khloe Kardashian.
On top of her elaborate affair, she was gifted a strapless pleated wedding dress by Vera Wang herself. Paul chose designer Tom Ford for his white tuxedo.
CRAWLEY IS A LOVING MOTHER OF TWO CHILDREN
Crawley became a mother before becoming a wife. She shares her first child with Paul. The couple welcomed a son, Christopher Emmanuel Paul, in May 2009. Three years later, a few months after their wedding, they added a daughter to the growing family. Camryn Alexis Paul— who is very close to her father, joined the family on August 16, 2012.
Like Camryn, Christopher, aka Lil Chris, is also his dad's biggest fan. He already toes down the basketball star's path and regularly accompanies his dad to press conferences.
In 2012, when father and son stepped out for a conference, Paul asked his plus one to imitate Blake Griffin from the Clippers team by making the "Black Face."
Again in 2015, during another press conference, the Oklahoma City Thunder player jokingly sought advice from his son. Paul asked if he should actively participate in all 82 games for the season, and Lil Chris nodded confidently.
Lil Chris is fast becoming a star like his parents on the internet. He owns an Instagram account with the bio "Chris Paul, II. C/O '27. Photos monitored by mom and dad." Despite being scrutinized, numerous Instagram accounts owned by fans of the Crawley-Paul family follow their son. Lil Chris has about 276k followers.
Similarly, his 9-year-old sister also has an account on Instagram run by their parents. According to the information on Camryn's Instagram page, she has a big personality, even though she is a little girl. Crawley's kids are both happily active on their social media platforms, where they share tons of images and clips!
CRAWLEY HAD AN ALTERCATION AT A BASKETBALL GAME IN 2018
In 2018, Crawley verbally confronted Rajon Rondo's girlfriend, who reportedly shoved her while sitting next to Savannah James. Crawley and her husband are close with Savannah and LeBron James.
Paul is godfather to LeBron Jr., and on the night of the altercation, the women were out to support their teams. NBC Sports said an altercation occurred while Rondo and Paul were in court.
Soon fists started flying, and security git called. The situation escalated in the audience seat. Following the fight between the players, it was alleged that Rondo's beau confronted Crawley.
CRAWLEY EXPERIENCED ONE MORE INCIDENT DURING HER HUSBAND'S GAME IN 2022
During a match between Phoenix Suns and Mavericks in May, Crawley, her kids, and mother-in-law, Robin Jones, were harassed. A Mavericks fan placed his hands on Paul's mother and shoved his wife as they sat with their kids. As soon as it happened, the fans were ejected from the arena.
Following the incident, the Mavericks released a statement to admonish the fans for such behaviors. However, a video release later showed Paul visibly shaken and trying to approach the fan.
Once the perpetrator had been thrown out, the family settled into the atmosphere to watch their favorite player. Crawley is a dedicated wife who, despite harassment, continues to support her husband.
Please fill in your e-mail so we can share with you our top stories!