'Bachelor' Star Peter Weber Shares Video of First Meeting with Girlfriend Kelley Flanagan
Peter Weber, who was cast as the star of season 24 of "The Bachelor," uploaded a never-before-seen video from the night he met the love of his life, Kelley Flanagan.
On August 18, Peter Weber shared a sweet tribute to Kelley Flanagan on Instagram. Along with a series of videos, the 29-year-old pilot explained that he met Flanagan in a hotel lobby exactly a year ago.
"We danced the night away and then went our separate ways," Weber added. "I truly didn't know if I'd see her again. This life is beautiful, beautiful. Let's see what's next."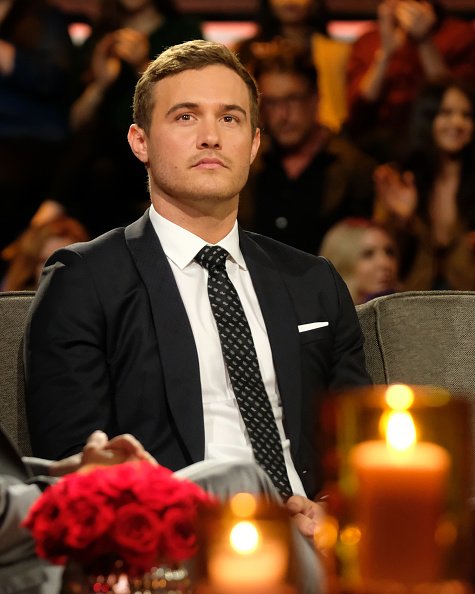 The series of videos he posted included a clip of himself and the Chicago-based lawyer goofing around in a hotel lobby.
As fans of "The Bachelor" will remember, Weber and Flanagan had off-the-charts chemistry while filming the hit romance and relationship reality television series.
Weber and Flanagan confirmed they were officially dating in May.
But Flanagan's time on the show was cut short; she left before the hometown dates. The pair would not reconnect until after Weber's split with Hannah Ann Sluss and Madison Prewett.
Weber and Flanagan confirmed they were officially dating in May. At the time, Weber shared on Instagram a photo of himself and Flanagan jet-setting off into the sunset.
In the caption, the pilot hinted at the adventure ahead of them. Flanagan then responded to his post with a red heart emoji.
Earlier this month, Weber celebrated his birthday with his girlfriend and his family. To commence the celebrations, Flanagan took to Instagram to give him a sweet shout-out.
Along with the couple's photos cuddled up, Flanagan wrote, "Happy early birthday to the kindest soul on this planet! Love you!"
A month ago, Weber and Flanagan revealed in an interview that they have plans to move in together this fall.
Weber, who placed third on season 15 of "The Bachelorette," said that he is very excited to take the next step with his girlfriend. 
Meanwhile, ever since they started dating, Weber has been receiving criticism from fans for jumping from contestant to contestant.
However, Weber defended himself, explaining in an interview that the reality television dating show is different from real life.