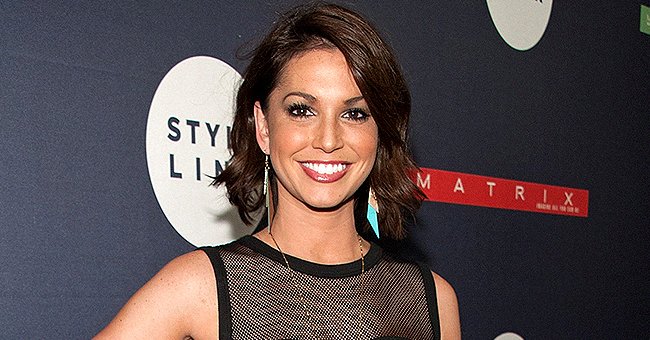 Getty Images
Melissa Rycroft of 'the Bachelor' Shares an Update after Removal of Her Breast Implants
American TV personality Melissa Rycroft revealed that she was feeling very refreshed after going through with her decision to remove her breast implants. Rycroft says she felt like her body was trying to tell her to remove them.
Former "Dancing with the Stars" winner Melissa Rycroft is experiencing some much-needed relief after going under the knife, hopefully for the last time in the foreseeable future.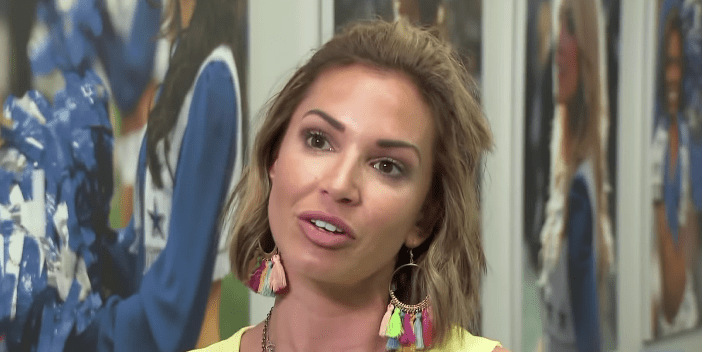 Melissa Rycroft speaking on KTLA 5 on Aug 22, 2018. | Photo: YouTube/ KTLA 5
Rycroft recently underwent surgery to remove her breast implants, which she had gotten only a few years ago, and shared her current condition with over 300,000 followers on Instagram.
On Tuesday, the former "The Bachelor" contestant shared a photo of herself at home, wearing a light blue sleeveless top, with her noticeably smaller breasts in view.
Melissa also wore a heartwarming smile as she thanked fans and well-wishers for all the support and love she had experienced during the period. She said on Instagram:
"I'm healing GREAT! Was a pretty easy recovery, thankfully, and I'm feeling really good!"
Fans of the 37-year-old were quick to shower her with more love as they welcomed her back to the "Itty Bitty T**ty Committee." Many fans stressed that she looked remarkable and that they were glad she followed through with the procedure.
However, some were skeptical of Rycroft's attention, saying fans were making too much of a fuss over it. Others were then quick to remind such fans that sharing stories such as Rycroft's strengthens other women who are unhappy with their bodies to make the necessary changes without fear of judgment.
Rycroft revealed that she got implants thinking they would make her feel better, but they only made her feel worse.
Melissa had gotten the implants three years ago, after having three children in five years with her husband, Tye Strickland. However, she started to feel some discomfort when one of the implants got infected.
Rycroft underwent reconstructive surgery to cure the infection but recalled that the implants never really settled afterward, saying they were often lopsided.
Melissa joins an increasingly larger group of female celebrities and models who have reversed breast enlargement surgeries ⸺ such as Chrissy Teigen, who recently underwent surgery to take out implants she had gotten when she was only 20-years-old.
Rycroft admitted that she got her implants in an attempt to feel better about herself, but conceded that they only made her feel worse.
The mother-of-three expressed that she had been feeling more refreshed and energetic since the procedure, and stressed that she was happy with the new size of her breasts.
It has been a bit of a breakthrough year for Rycroft, as she also overcame her seasonal allergies by undergoing immunotherapy earlier this year.
Please fill in your e-mail so we can share with you our top stories!