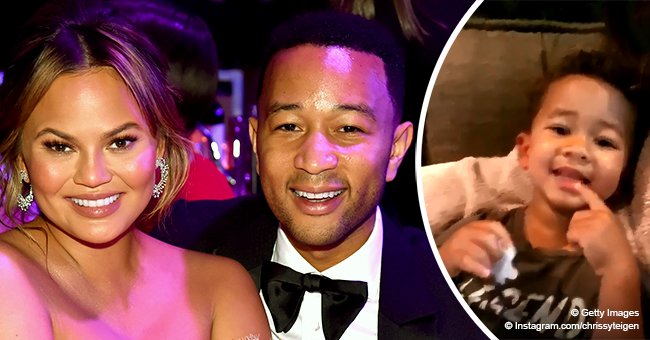 Instagram/chrissyteigen
Chrissy Teigen Back Home after Breast Implant Removal Surgery

Chrissy Teigen is back home with her family after being away for her breast implant removal surgery, and her little son, Miles, shared his feelings with her.
Supermodel Chrissy Teigen has been away from home, and now that she's back, her toddler son, Miles, made sure to let her know that she was greatly missed.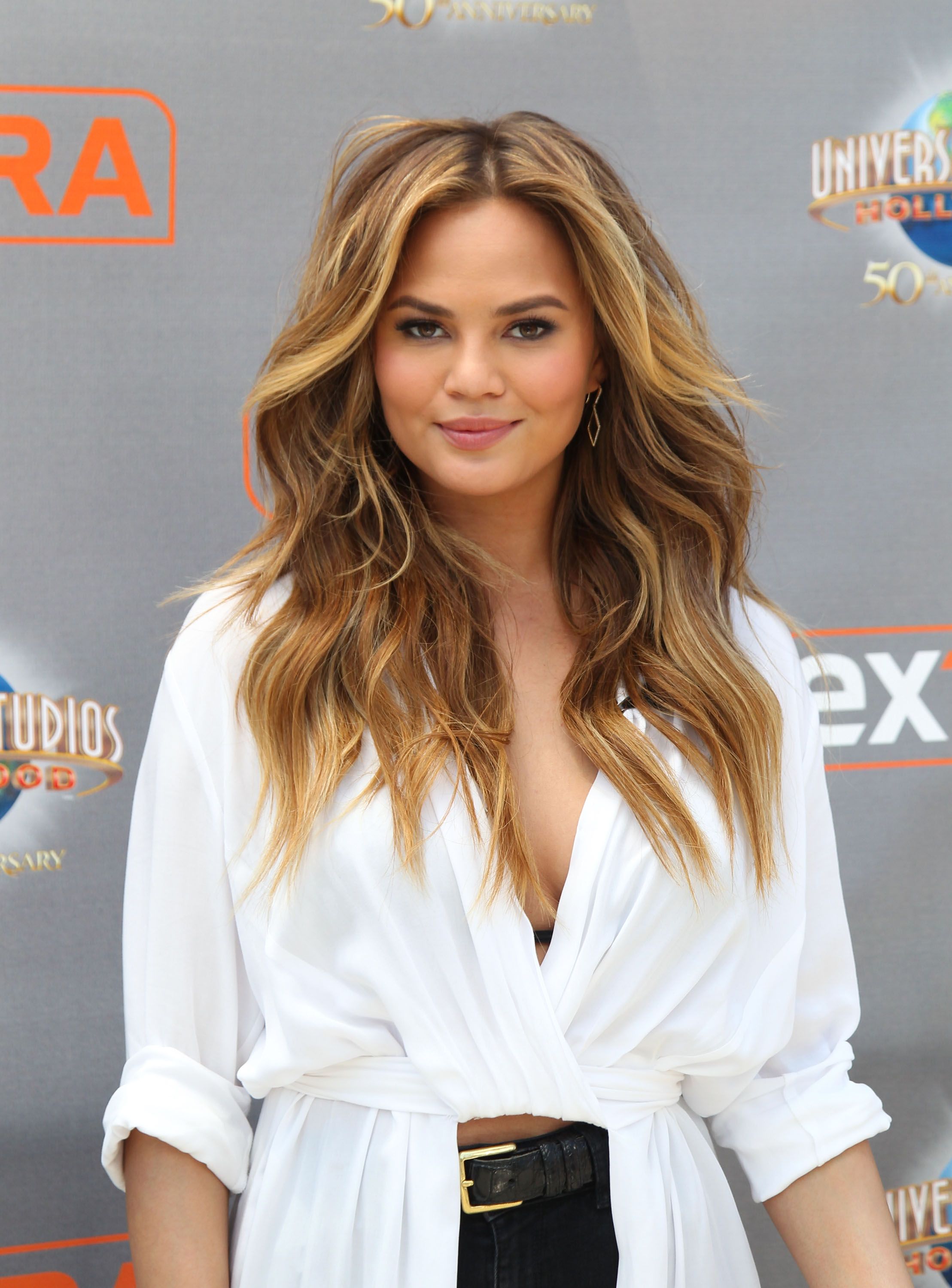 Chrissy Teigen visits "Extra" at Universal Studios Hollywood on May 20, 2015 in Universal City, California | Photo: Getty Images
In a video she shared on Instagram, the celebrity mom had Miles in the crook of her arm as she let him know she missed him, in return, the cute lad responded: "I missed you, mommy." The cookbook author captioned the heartwarming clip:
"Couldn't miss this for a day longer! All back home and nestles into my nook."
Miles' sweetness enthralled fans as they gushed over him. Gwyneth Paltrow also showed admiration as she noted: "He was so cheerful for the first part, and as he said, I miss you, it really dawned on him."
Days before her appealing post, Chrissy Teigen and her star spouse, John Legend, went all out to organize a Soledad tea party for their 4-year-old daughter, Luna Simone, and her little pal, Kennady Rose.
It was a lavish affair as Teigen and Legend decked out the family's backyard in colorful decors.
Luna made sure her mom knew she was loved.
Trust Teigen, who is a culinary expert to outdo herself with diverse delicacies for the occasion. The couple had pizza, strawberry shortcake tea, macarons, cake pops, and butter cookies, among others all displayed.
A little table and chairs were set up for the soiree while Luna and her friend treated themselves to some yummy dessert.
Miles also made an appearance as he was caught on camera munching on some treats! The girls were also treated to a nice sitting arrangement where they got to nest inside a pink tulle-styled canopy.
When it comes to hosting fun moments, the "All of Me" singer and his goofy wife are quite the experts! For Miles' second birthday, the peer couple didn't let the pandemic get in the way as they threw an Elmo-themed quarantine party.
With just his mom, dad, and older sister in attendance, the birthday boy enjoyed a splendid day. He and his family got glammed in customized Elmo t-shirts. There was a giant Elmo balloon set up erected outside the house and a big "happy birthday" sign.
Miles isn't the only one in awe of Chrissy Teigen as Luna proved to be equally captivated by her loving mom. Recently the TV star had her breast implants removed, and Luna had a sweet message for her.
Chrissy excitedly posted a photo of her adorable daughter's sweet card, which was written in a childish scrawl. Luna made sure her mom knew she was loved and told Teigen to have fun pulling her boobs out!
Please fill in your e-mail so we can share with you our top stories!