Christian Star Jonathan Steingard No Longer Believes in God — Fast Facts about the Rock Singer
In a lengthy post on social media, Christian Rock singer Jonathan Steingard confessed that he no longer believed in God, leaving fans in shock.
On May 20, the former frontman of the Christian rock band Hawk Nelson took to Instagram to reveal that after a lifetime as a Christian, he has lost his faith and that he would be leaving the band.
"After growing up in a Christian home, being a pastor's kid, playing and singing in a Christian band..." Steingard wrote, "I am now finding that I no longer believe in God."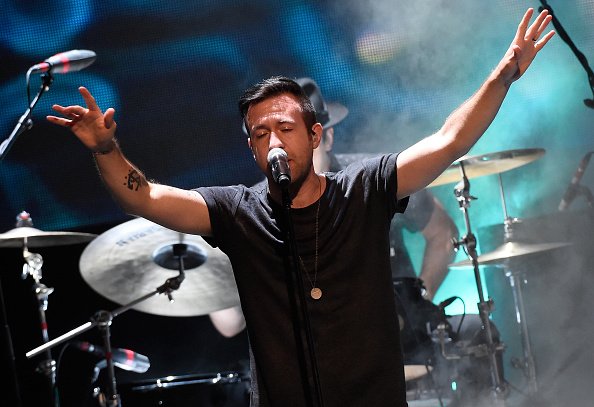 He added that if God is all powerful and loving, there should have been no evil in the world. He also questioned whether God's desire to give people free will is what's causing evil in the world.
In his post, Steingard also explained that his loss of faith happened over several years, and that he started sharing his disbelief with his companions.
The singer said he felt like it was the perfect opportunity to announce that he is turning his back on Christianity because his band is on hiatus due to the COVID-19 pandemic.
On May 26, Hawk Nelson issued a statement supporting Steingard after his announcement that he would leave the band. 
Steingard initially joined Hawk Nelson in 2004 as its lead guitarist. Following the exit of Jason Dunn from the band in 2012, he became the lead singer.
Steingard said he did not expect his post to go viral.
Before he posted his announcement in May, Steingard admitted that there were moments when he asked himself what he was doing.
The singer, who started playing the guitar at the age of nine, admitted that he did not sleep much that night.
Steingard said he did not expect his post to go viral. He confessed that he woke up the following day with an "honesty hangover." However, he was convinced that he did the right thing.
These days, Steingard is not anymore keen on making music. He felt like he had discovered other things that were more practical for him to make a living.
However, the singer admitted that music is so tied up to the period of his life when he believed in God, so there was some bitterness in him about music.
According to Steingard, he was barely listening to music for about two years while going through his spiritual struggles.