CNN's Don Lemon and His Fiancé Take Their Adorable Dogs on a Sweet Lunch Date
CNN news anchor Don Lemon and his fiancé, real estate exec Tim Malone enjoy some sweet family time during an outdoor lunch along with their cute poodles in a new social media post.
Real estate executive, Tim Malone recently shared a lovely picture of a lunch date with his adorable family— his CNN News Anchor fiancé Don Lemon and their cute poodles. 
The post captioned "in between showings, lunch with the fam" showed Lemon sporting a gray round neck t-shirt and navy-blue shorts with red sneakers. He completed the look with a navy-blue face cap and wide-rimmed glasses, as his poodles snuggled up around his legs.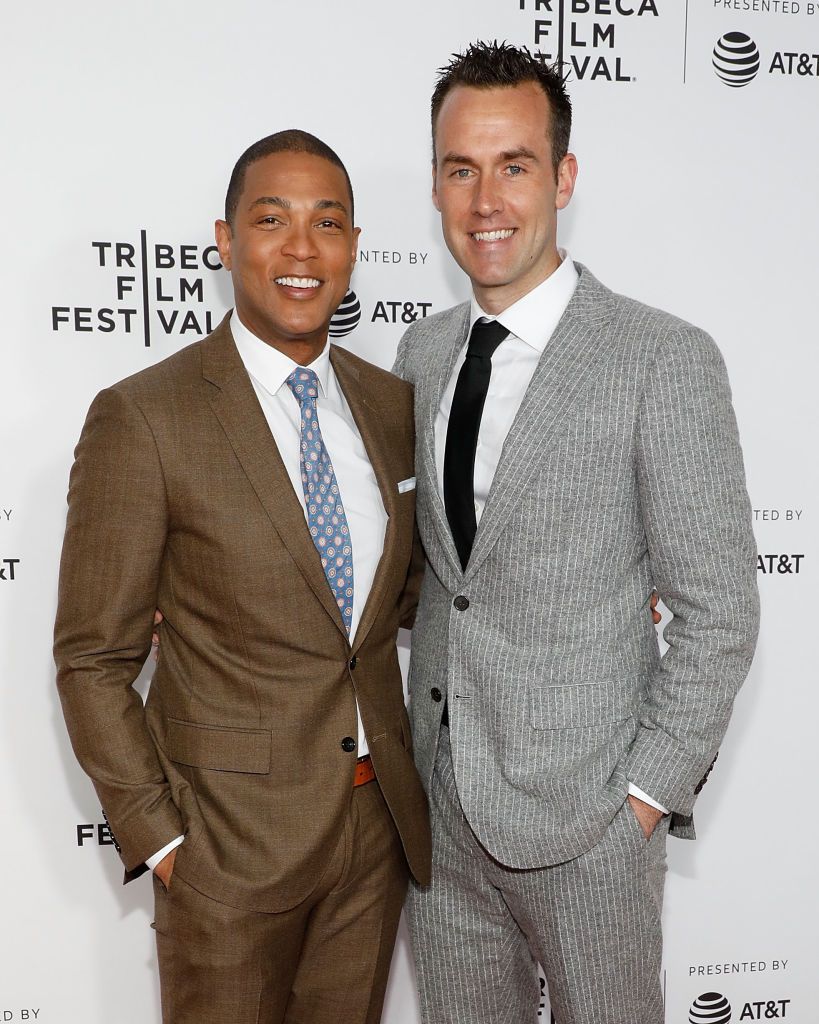 Malone, on the other hand, combined a brightly patterned light-blue polo with a dark pair of jeans, finishing it off with some comfy-looking sneakers. He had a big smile on his face while he held on to the third dog's leash.
Their table was adorned with half-empty glasses and take out cups, showing that they were having a swell time.
[Lemon] publicly announced his engagement to his boyfriend, in April last year and shared the special way that Malone had proposed to him.
The couple started dating in 2016 after they met at a restaurant in New York City and have enjoyed an affectionate relationship since then, with their pets playing a crucial role. 
In January, the two lovebirds were captured while on vacation in Miami.  There were several lovely shots of the couple and their poodles having such a good time at the beach.
The pair were seen hugging their pets to their chests and playing with them in the water. It was undoubtedly a fantastic vacation filled with fun and love.
It will be recalled that the 54-year-old anchor publicly announced his engagement to his boyfriend, in April last year and shared the special way that Malone had proposed to him on his birthday.
As it turned out, the 36-year old exec popped the question with the help of their dogs who wore cute identical neck collars that read, "Daddy, will you marry papa." Lemon shared the heartwarming photo on his Instagram alongside their gorgeous engagement rings.
While the CNN reporter came out publicly in 2011 through a New York Times profile, he recently disclosed that he first came out to his mom about 15 years before that.
He had just broken up with his first boyfriend, John, and his mother noticed he was unhappy. While responding to her questions, Lemon eventually opened up about his relationship with John.
Now, as the successful anchor reflects over those events, he has come to realize that coming out was a great thing. For Lemon, life feels normal now and with a great fiancé and three lovely dogs, he is happy to be getting so much more out of life.