Kelly Osbourne Reveals That She Underwent Gastric Sleeve Surgery before Dropping 85 Lbs
Kelly Osbourne was recently interviewed on an Apple podcast where she opened up about her weight loss. The star revealed the procedure that helped her lose a lot of weight.
Kelly Osbourne, 35, featured on the "Hollywood Raw Podcast" where she spoke to co-hosts, Dax Holt and Adam Glyn. She opened up to the hosts about how she had lost a lot of weight.
The star confessed to the co-hosts that she had gastric sleeve surgery almost two years ago. She explained to Holt and Glyn that having the process was something she would "never ever, ever lie" about.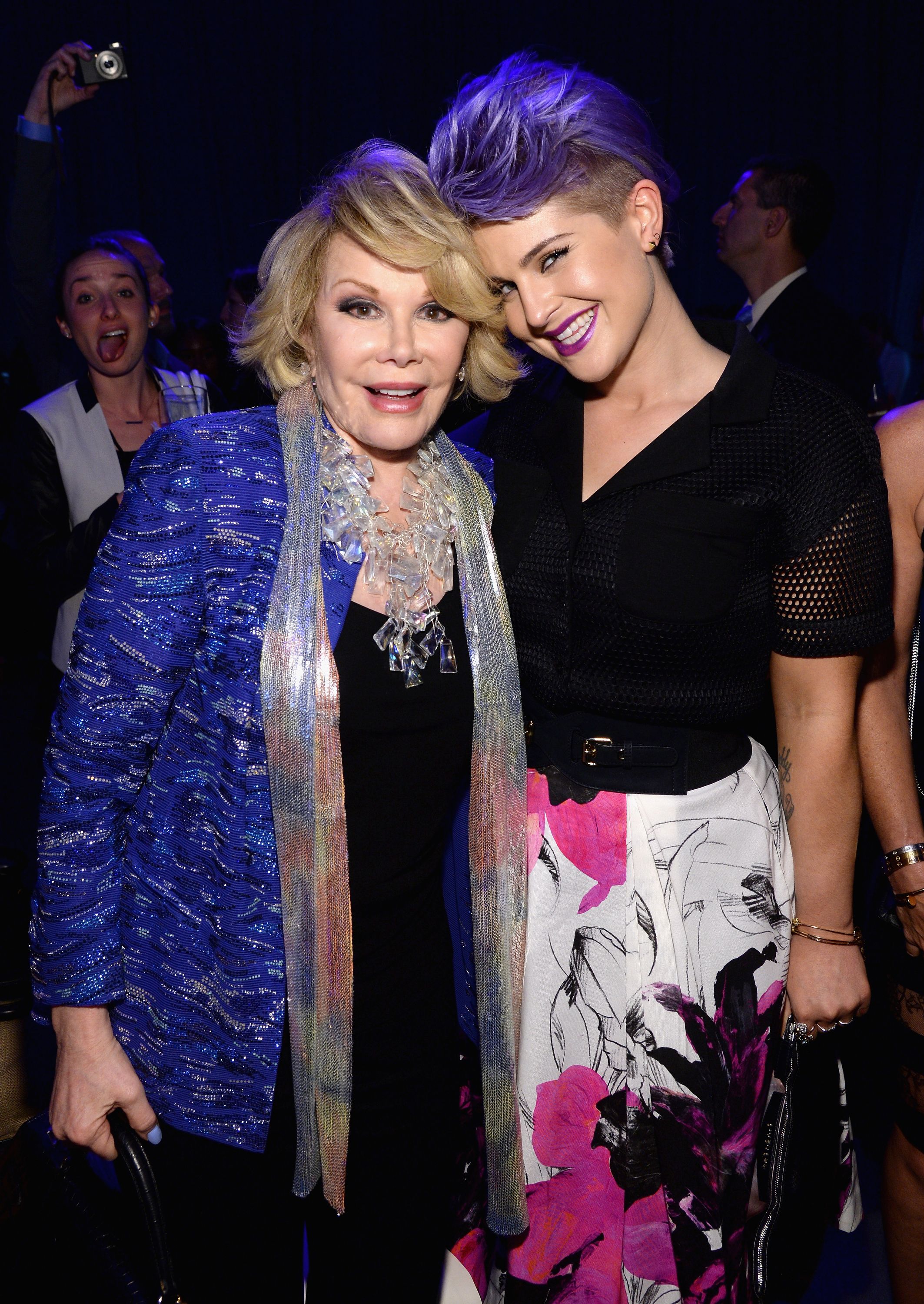 BEING PROUD OF HER SURGERY
The Emmy Award winner shared how "proud of it" she was and didn't care what anyone else had to say about it. Osbourne described the procedure as the best thing she's ever done.
She explained how gastric sleeve surgery was a procedure that changed the shape of your stomach. During the podcast, she also revealed how the surgery cut out a hormone from one's system to prevent addiction issues like cravings.
PREVENTING EMOTIONAL EATING
The actress shared how it forced you not to eat emotionally, which is an issue she struggled with. Osbourne also revealed how she didn't crave alcohol anymore.
The surgery is different from a gastric bypass because after having it, the star still had to work very hard to keep the weight off. The Londoner shared how one had to exercise and eat right otherwise the weight would just come back.
WHAT THE SURGERY DOES
Osbourne described gastric sleeve surgery as a way to move a patient in the right direction. Wanting to make sure that her fans didn't think the procedure was just a quick fix, the star explained how she prepared for it.
GOING TO THERAPY
She revealed how she'd spent a year of therapy before getting the surgery. Earlier in the month, the "Fashion Police" star showed off her new frame via an Instagram post.
SHOWING OFF WEIGHT LOSS
She later revealed her massive weight loss of 85 pounds again while out for dinner in Los Angeles at Craig's with a friend on August 13, 2020. Images of the star revealed how much thinner she was.
CELEBRATING SOBRIETY
Last August, Osbourne celebrated her two years of sobriety. Taking to Instagram again, she shared her gratitude to the people who supported her through this journey and also encouraged others in a similar situation to keep pushing.