Serena Williams' Daughter Olympia Looks Cute Wearing a Tan Dress with a Purple Belt (Photo)
Serena Williams' daughter, Olympia showed off her fashionista side once again in a cute tan dress that has some designs and a purple belt.
Serena Williams' daughter, Alexis Olympia Ohanian Jr., has inherited her mother's sense of style. The tot's style manifested again when she rocked a long-sleeved tan dress for a day at home.
The dress is glammed up with purple decorations such as three dots at its sleeve. Aside from those highlights on the dress, there's also a purple belt.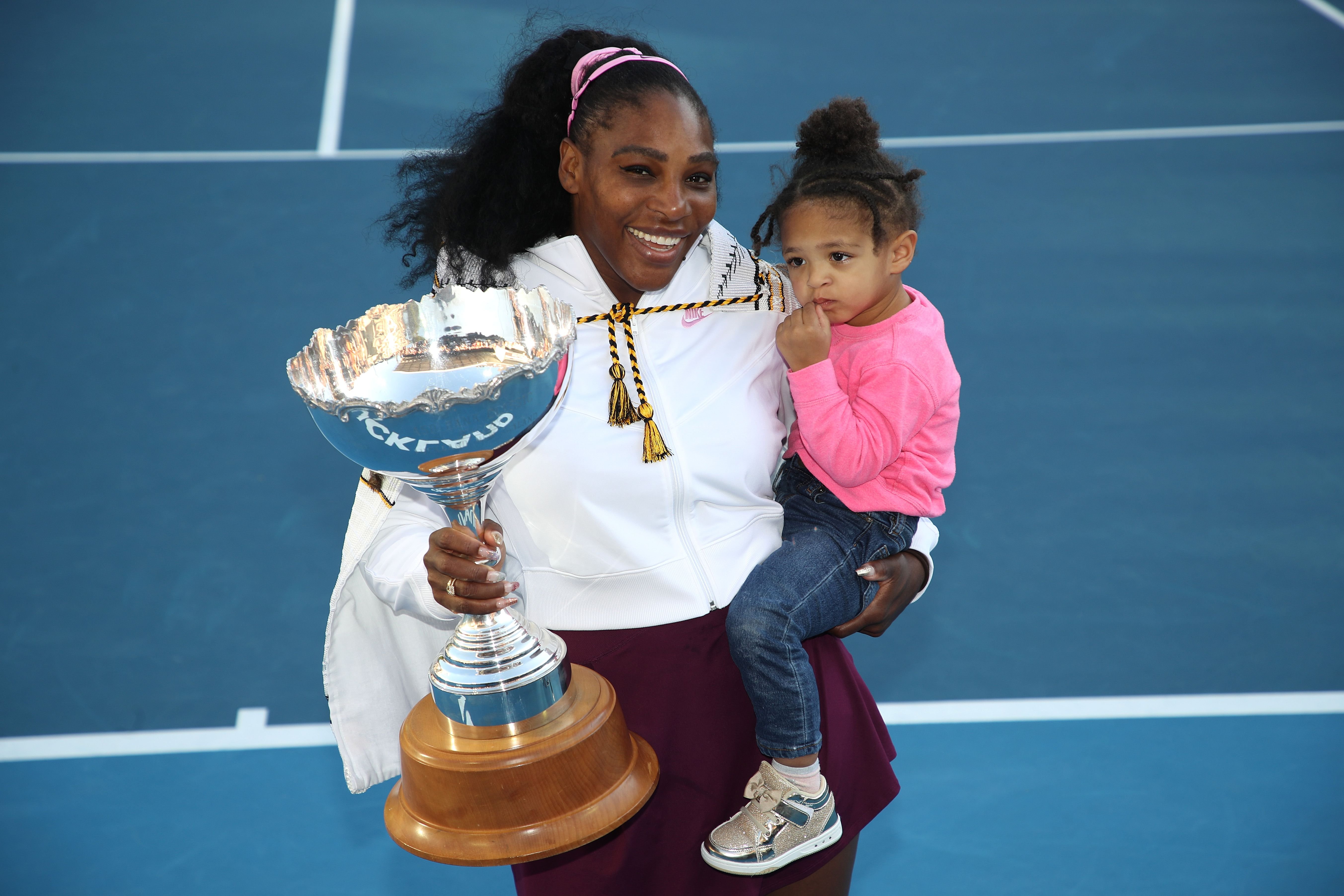 The belt is seen through a glass table that has some dolls and a plate on it. The two-year-old has a pink sippy cup in her hand as she looks adorably at her mother who's behind the camera.
In other news, [Serena Williams] and Olympia shocked fans after they became part owners of a new Los Angeles–based women's soccer team.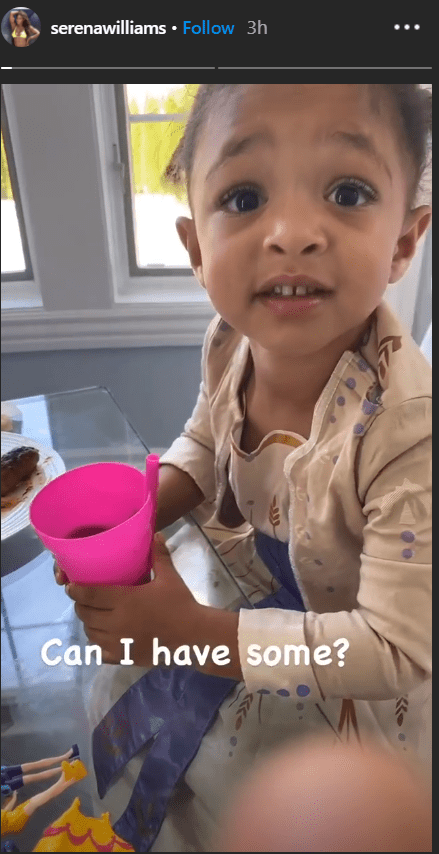 This wouldn't be the first time that Olympia and her mother would warm people's hearts. Earlier this month, Williams showed people her funny side when she joked about being the same size as her daughter.
The orange star-printed top she rocked in the mirror video she used to make the joke drove her point. The dress belonged to none other than her daughter, who was wearing it in the post's next slide.
After giving the post a like, former tennis pro, Caroline Wozniacki, chimed in, "Already 'borrowing' her clothes." Other celebrities like Rakia Reynolds and Colton Haynes also shared their opinion in the comment section.
When they're not sharing outfits, the mother-daughter duo is determined to glam each other up. In a series of stories Williams posted recently, Olympia used colored markers on her mother's eyes and lips.
The "Serena Beauty starring Olympia Ohanian" titled clips showed the tennis legend and her daughter chatting as the beauty session progressed.
Another proof of the love between Williams and her daughter was seen when Olympia helped her mother zip up a pink outfit.
In other news, the 38-year-old and Olympia shocked fans after they became part owners of a new Los Angeles–based women's soccer team.
The team is said to be a "majority woman-founded group" which has the backing of stars like Natalie Portman, Eva Longoria, Jennifer Garner, and Uzo Aduba. The news of Olympia's involvement was shared via the two-year-old's Twitter account which is run by her parents.