Kaia Gerber's Milestones at 18 as She Debuts Pink Hair — Get to Know Cindy Crawford's Daughter
Kaia Gerber flaunts her new pink hair in a candid Instagram photo, thereby marking a milestone.
At 18, Teen model, Kaia Gerber, is starting to live up to the profile of a potential supermodel, as she recently shared an image of her new look. Two days ago, Gerber amazed her fans by doing something she had always wished to do but never got around to doing.
The photo showed the American model's face and shoulder while wearing her newly tip-frosted mane, which maintained a blend with her natural brown hair.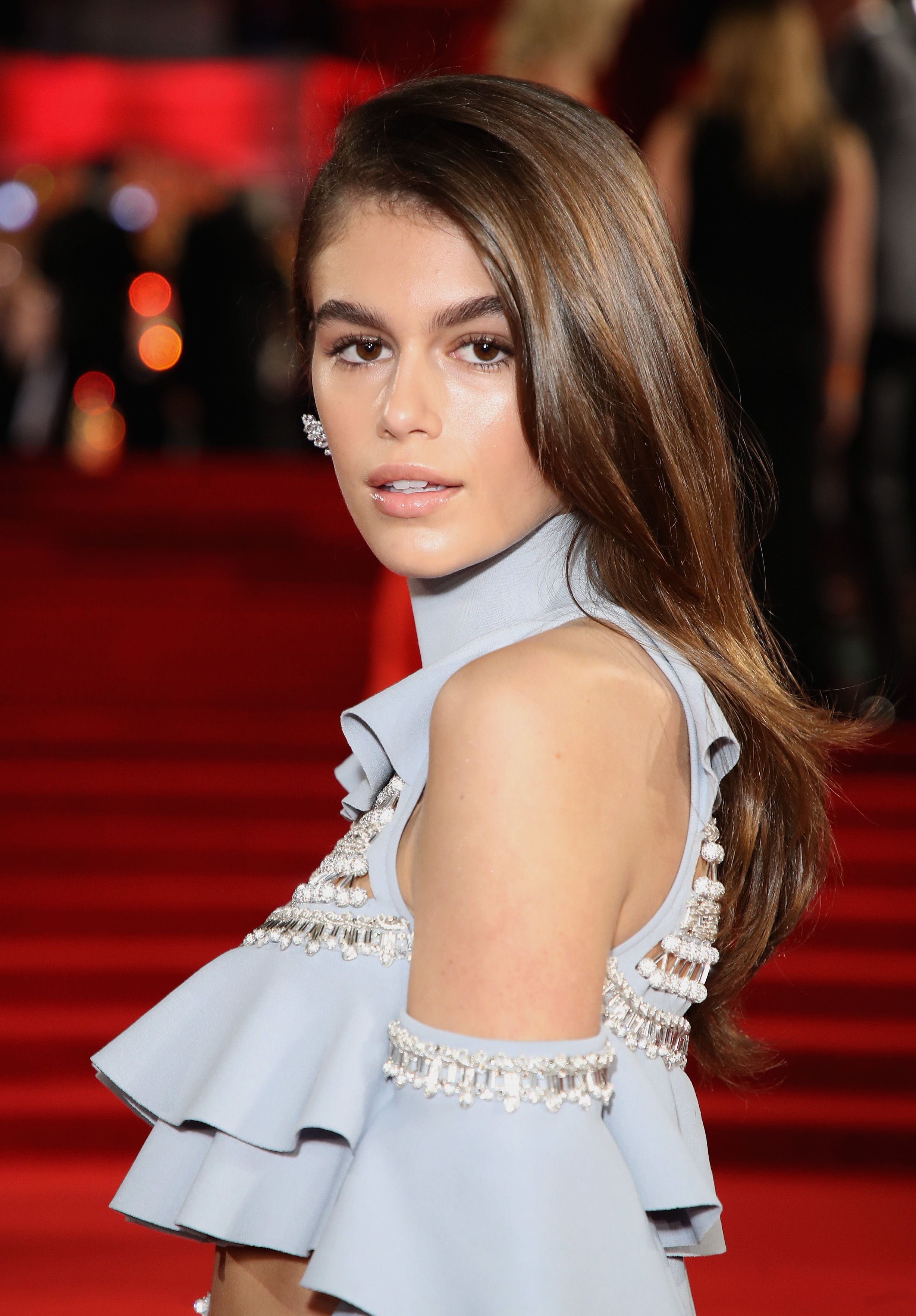 The picture was taken by the 18-year-old with the curtains behind her after she dyed her hair at home while having some help from the renowned professional hairstylist, Guido Palau.
[Kaia Gerber] comes from a line of successful models, including her mother, Cindy Crawford.
The caption on the post read, "pink is punk." Gerber further revealed in her caption that the hair artist had remotely directed her through a video chat hosted on her IGTV page.
The post gathered a little over one thousand, five hundred comments from fans all over who seem to love her new look. A follower said in incitement, "Imagine the makeup looks we can do…"
Gerber has joined Dua Lipa, Kim Kardashian, and Sarah Hyland in a line of celebrities who have switched their hair color during the COVID-19 pandemic season. 
The Los Angeles born star comes from a line of successful models, including her mother, Cindy Crawford, 54, who is one of the most successful models of all time due to her ubiquitous presence on magazine covers, runways, and in fashion campaigns.
Her father, Rande Gerber, 58, was also a model before trying his hands in the entertainment industry business. Likewise, her brother, Presley, 20, has also walked for Ralph Lauren and Prabal Gurung. 
There is no way less is expected from the teenage star model who is fast becoming one of the top models to watch out for in the industry. 
She began her career in modeling back when she had her first photo shoot at 10 for the "Young Versace" division. She was a natural while posing for the camera, and her mum recalled her "proud of her" she was living through the "fantastic experience." 
The mother-daughter experience reached a peak for Crawford when they both featured on the cover of "Vogue Paris" in an all-matching ensemble. Her Daughter, Kaia, was only 14 when she achieved this feat. She later went to landing her first solo "Vogue" cover in 2018.
She has since been blazing trails, having bagged several contracts for top brands. After her first feature, she disclosed in an interview with VOGUE that she felt like a 40-year-old in a child's body. This isn't surprising since she seems to be following in the footsteps of her mother.
The "Model of the Year honor" winner has been in the spotlight all her life. She shows a lot of promise to make her mark and be a titan in her own right in an industry into which she was so graciously born.