'Moesha' Star Brandy Opens up about How She Struggled with Stardom as a Child
Famous singer-songwriter Brandy just opened up about how she navigated the choppy waters of stardom as a child and the toll it took on her. 
Brandy knows better than most, the challenges fame comes with especially if it meets you as a child. As for her, the firm foundation her family provided wasn't enough to protect her from the throes of early fame. 
The famous R&B crooner who just released her album, "B7" recently discussed her life challenges and revealed how she discovered joy after years of being depressed.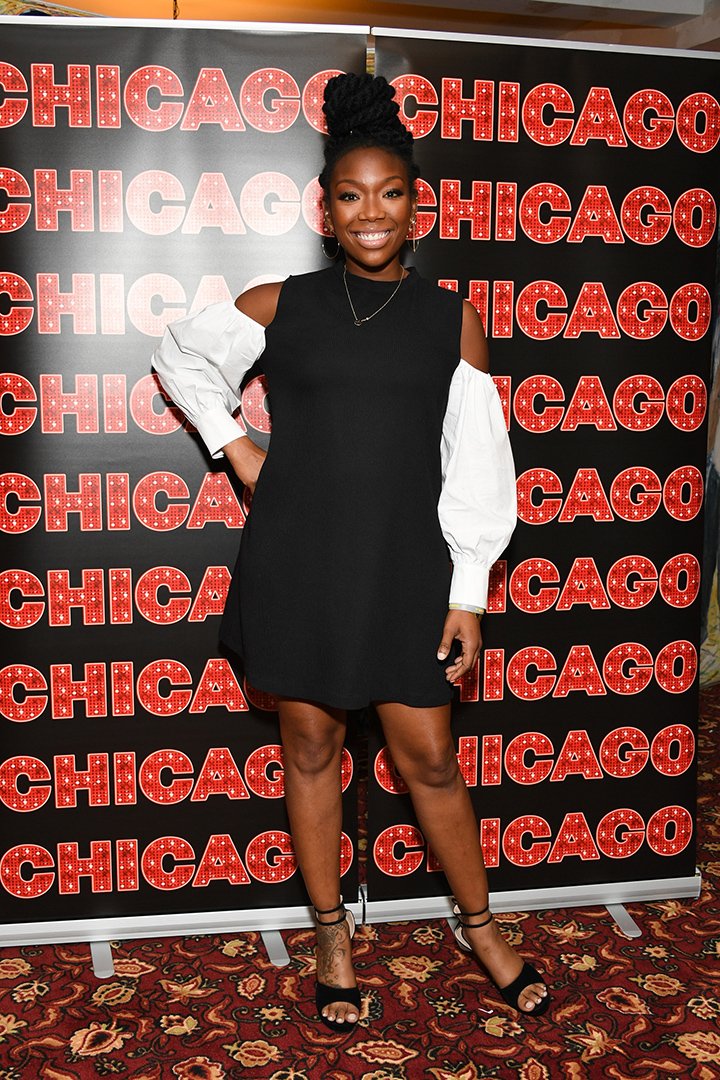 Brandy first came into prominence back in 1994 after she released her very first album titled "Brandy" at age 15. She achieved more fame in the years following her well-received sophomore album, "Never Say Never." 
Her popularity swelled when she went on to star in the critically acclaimed coming-of-age sitcom, "Moesha," where she played the title role for the six seasons it aired. 
In 1997, Brandy was chosen by legendary entertainer Whitney Houston to play the role of Cinderella in the ABC TV musical, making her the first Black woman to play the character onscreen. 
As Brandy grew into her fame, she started experiencing the not so exciting aspect of being a celebrity. As a role model to millions of young Black girls, she always struggled to be perfect. 
Brandy revealed that she is having dialogues with people who can make a reboot of "Moesha" possible.
Things only got harder as she got more famous and found that more people got to weigh in on how she should look and what she should be. Brandy revealed that this did not create a healthy atmosphere for her young self who was trying to find her voice. 
At the young age of 23, Brandy became a mother — she gave birth to her daughter, Sy'rai in 2002. At the time, she was with producer Robert Smith and she alleged that she did not know who she was. 
Luckily, the people she surrounded her daughter with were willing to help whenever she needed some time to herself.
Since she matured from a child star into a full-grown woman, Brandy has had her fair share of controversy, tragedy, and heartbreak, all of which significantly impacted her mental health. 
Following her car accident in 2006, her career took a severe hit and she started battling depression. At some point, it made her lose hope, giving her the idea that she would not make it through. However, she survived it, and now, when she looks back, she has a clearer perspective on things. 
Today, the singer no longer strives to be perfect, recognizing it as a prison she's decided never to return to. She credits her breakthrough to her loved ones who guided her through it and helped her avoid more pitfalls throughout the years. 
In recent days, Brandy has been more focused on her health, family, and music than fame. While she's been through a lot, the R&B singer is confident there is nothing she would have done differently because of the love she has for the person she has become. 
Recently, Brandy revealed that she is having dialogues with people who can make a reboot of "Moesha" possible. Her revelation comes shortly after the successful debut of the popular sitcom on Netflix earlier this month. 
She is pushing for the reboot because she thinks this is a prime time as there are currently ongoing debates on race taking place all over the world.