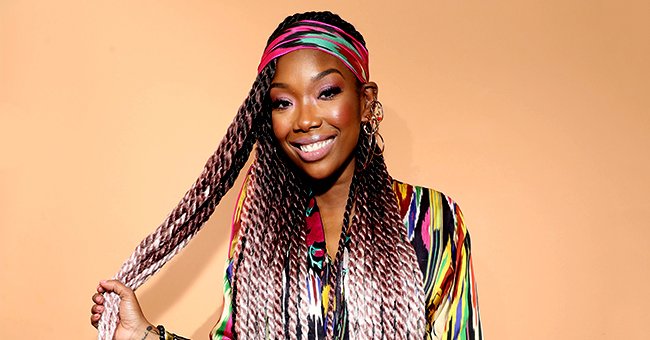 Getty Images
'Moesha' Star Brandy Looks Radiant in a Bright Pink Outfit While Posing Outdoors
The iconic 90s R&B singer looks as bright as she looked 20 years ago. The recent photo she posted shows that she also keeps her spirit young and joyful.
The former TV sitcom "Moesha" star and singer, Brandy Norwood, 41, best known as simply Brandy, took to Instagram to post a beautiful and colorful photo in which she looks so radiant and happy.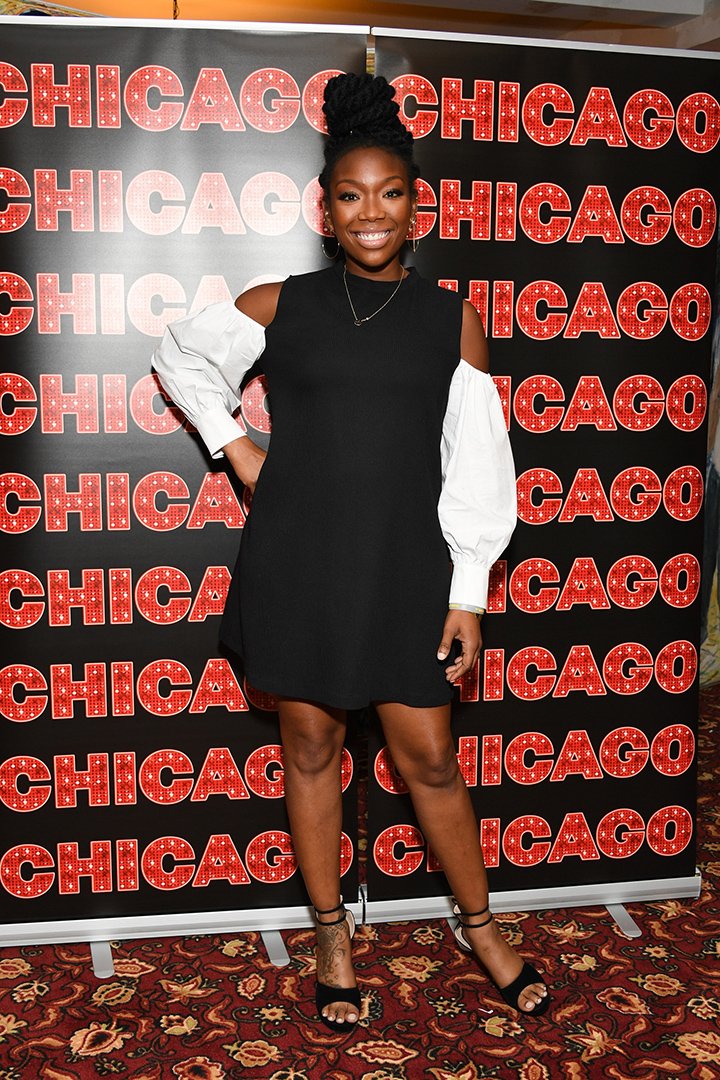 Brandy Norwood attends a press event for her return to Broadway's "Chicago" at Sardi's on August 16, 2017 in New York City. I Image: Getty Images.
The picture shows the singer sitting on a bench outdoors, wearing a bright pink dress with a flower printed jacket. As she is smiling and enjoying the moment, she is being covered by the afternoon sunlight that makes her glow even more. She captioned the post:
"Sending ?your way. Drop a ?and tag someone you want to send love to below."
HER DAUGHTER
Brandy's fan can remember when in the summer of 2002, a special edition of MTV's Diary series called "Brandy: Special delivery" was aired to show the singer's pregnancy and deliver. The child is Sy'rai Iman Smith, 18-year-old Brandy's only daughter.
The girl was born on June 16, 2002, and her father is the singer's former partner, 41-year-old record producer, and composer, Robert "Big Bert" Smith. Today, Brandy and Sy'rai have a very close mother-daughter relationship, as Brandy shares selfies of them both on her social media.
Just as her parents, Sy'rai has grown up to be in the spotlight. She has a creative YouTube channel where she posts videos about different routines of her life as an online college student, a casual day amid quarantine, or time spent with friends.
Though Sy'rai does not post frequently, she added a video two months ago, showing her most recent musical work. Brandy also posted the video on her Instagram, inviting her fans to check out her daughter's new song called "At your best," and produced by her nephew, Aaron Genius. "Angelic voice," she captioned.
It seems that the girl has inherited her mother's voice and her father's producing abilities, so we think she might have a future in the music industry. She has also shared videos on Instagram Live talking about self-confidence, and unfair standards on physical appearance.
LIKE IN THE 90S
Last year in November, the singer-turned-actress was spotted arriving at Sydney Airport and she was looking just as she looked back in the 90s. While wearing a comforting yellow tracksuit set, Brandy smiled at photographers and fans.
The Boy is Mine singer was touring Australia at the time for the ZM's Friday Jams R&B event alongside Janet Jackson, Jason Derulo, and 50 Cent. As she sang her greatest hits, like "Have You Ever" and "The Boy Is Mine," crowds went wild.
Please fill in your e-mail so we can share with you our top stories!