Cindy Crawford Delights Fans with Lovely Throwback Supermodel Pics
Cindy Crawford recently shared a throwback photo of herself with some other supermodels, and fans could barely stop gushing over her timeless beauty.
Cindy Crawford recently took fans down memory lane when she shared gorgeous throwback photos of herself on Instagram. The photos included a 1990 British Vogue cover and two behind the scenes pictures for the photoshoot.
In the pictures, Crawford was seen posing alongside other supermodels like Linda Evangelista, Tatiana Patitz, Christy Turlington, and Naomi Campbell. The photoshoot saw the models wearing jeans, which they paired with different tops.
While Crawford wore a halter neck top, the others rocked tight long-sleeved tops. In the black and white pictures, the ladies wore variations of a bob hairstyle, which was popular back then. With the five women standing and leaning towards each other, they stylishly posed on a walkway.
The pictures were shot by the late fashion photographer, Peter Lindbergh. In her caption, Crawford explained that the shoot had been inspired by George Michael's "Freedom! 90" video.
Crawford explained that with the video's 30th anniversary coming up, she and her other supermodel friends were reminiscing about the pictures.
Shortly after sharing the pictures, fans and followers took to the comments section where they gushed over the images.
Along with her modeling career, Crawford has also been involved in charity work.
One user wrote, "That is how I envision what heaven looks like, and I can't wait," while another wrote, "Iconic is an understatement. What a moment in time. ????"
Born on February 29, 1966, Crawford started her modeling career after she dropped out of college as a freshman to pursue her passion.
In 1982 when she was just 16, Crawford won the "Look of the Year" contest, which was organized by the Elite Modeling Agency. 
Following her victory, the model became popular and was soon involved in some big projects such as being featured on the cover of Vogue and doing a commercial shoot for Pepsi.
Over time, Crawford's popularity grew, and she went on to appear in movies and was also featured in George Michael's music video for his song "Freedom! 90."
By the end of the 90s, Crawford had made a name for herself as one of the world's top supermodels and served as an inspiration to many aspiring models such as Tyra Banks.
In 1991, Crawford married actor Richard Gere, but it only lasted for a few years. In 1995, the couple's union came to an end. 
In 1998, she gave love a second chance when she tied the knots with Rande Gerber with whom she welcomed two children, Presley and Kaia.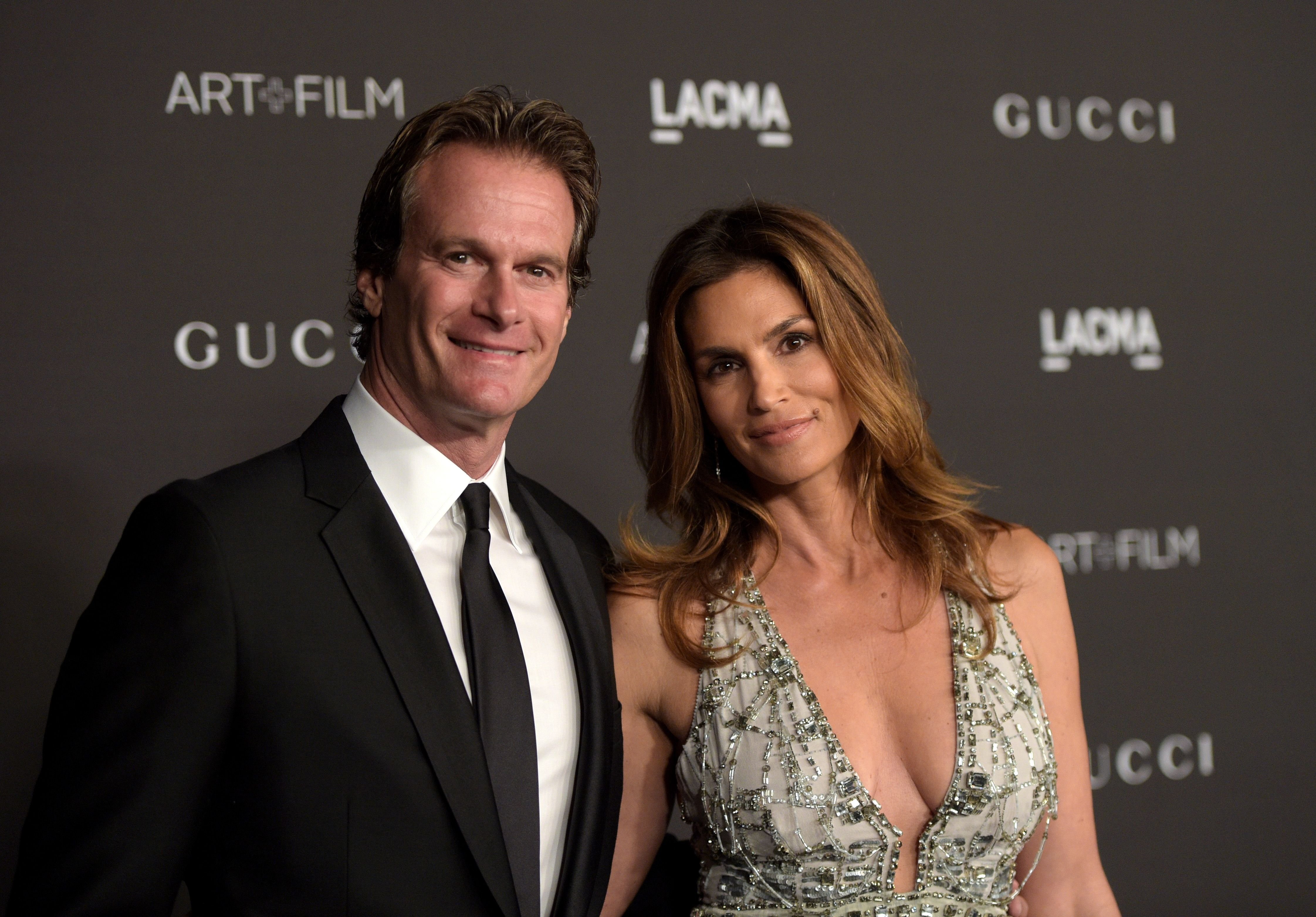 Along with her modeling career, Crawford has also been involved in charity work, mainly leukemia related ones. Her brother died from the disease at the age of 10.
Although Crawford has retired from modeling, there is no doubt that she had a remarkable career, and her recent throwback post is one of the numerous proofs.