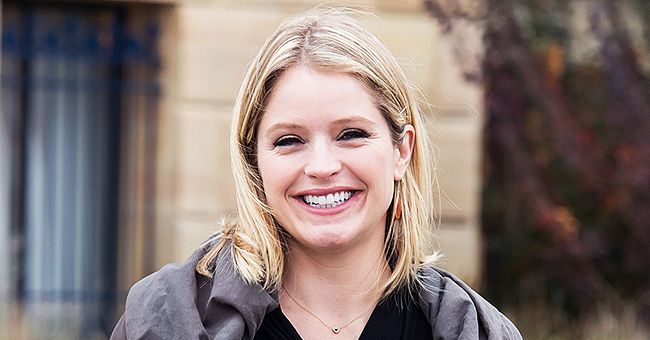 Getty Images
Sara Haines Has a Lovely Home – Get a Glimpse of It Here
"Good Morning America" host Sarah Haines has an elegant and lively home where she raises her three energetic children alongside her husband, and she is never afraid to show it off on social media.
With almost a decade of being a journalist, Sarah Haines has come to feel at home on-screen while entertaining her numerous fans.
However, her actual comfort zone resides in the humble mansion she shares with husband Max Shifrin, where she gets to raise her three kids, Sandra, Alec, and Caleb, and live her best life.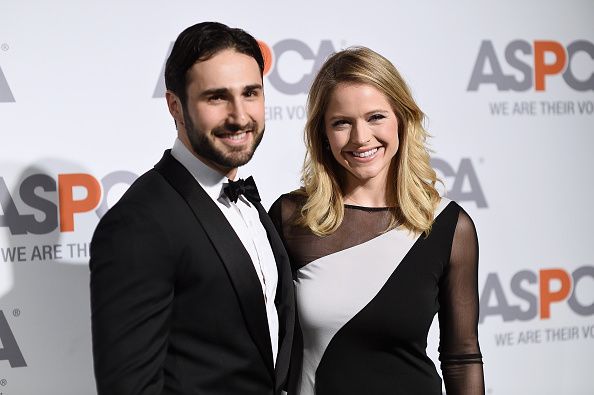 Max Shifrin and Sara Haines at ASPCA'S 18th Annual Bergh Ball honoring Edie Falco and Hilary Swank at The Plaza Hotel on April 9, 2015 | Photo: Getty Images
Two years after leaving the daytime show, "The View" as a permanent host, Haines will be returning with a bang in September.
The cozy home which is located at Williamsburg, Brooklyn has become a constant feature on the "Good Morning America" host's Instagram page as she shows off what her life looks like away from the screen to her 299,000 followers.
HAINE'S SPACIOUS LIVING ROOM
One section of her house Haines regularly flaunts is her spacious living room which often serves as the family's hangout space and the kids' playing room. As seen in several of her Instagram posts, the beautiful space has stunning hardwood floors where the whole gang tend to have their best laughs.
When the family isn't playing together, proud father Max cuddles his baby girl Sandra as they watch kid shows from the long, black couch. If things become dull, count on Haines' kids to liven up the living room with their colorful toys.
This was the case in a photo the 42-year-old shared back in April when her three bundles of joy were having a peaceful meeting while their toys were scattered all around.
The kids were undoubtedly deliberating on important game playing rules in their corner, which has a cute faux fur rug. Their play area is decorated with cure sofa that has baby Caleb's name inscribed on it and a vibrant red scooter.
The house also boasts of a fitted kitchen with a dishwashing machine that helps make chores easy on Haines and Shifrin and a cute boys' room where Alec and his baby brother play.
SHE LOVES HER HOME WHOLEHEARTEDLY
Although it is challenging to keep a house tidy with three kids under the age of five tidy Haines wouldn't have it any other way. The journalist revealed in her interview with Closer Weekly that one of the reasons she adores her home is because it is located in the heart of Brooklyn.
Weekly, she gets to take her kids to Domino Park on the East River to feed their eyes, and it is always a great bonding time. She even confessed that whenever they go there, Alec never wants to leave because of the fun climbing equipment.
When she's not having fun with the kids, the host has the comfort of going to the Whole Foods nearby to shop for grocery needed for the family's strict paleo diet.
SARAH RETURNS TO "THE VIEW"
Two years after leaving the daytime show, "The View" as a permanent host, Haines will be returning with a bang in September. It will be recalled that the famous journalist served on the hot topics table for two seasons which spanned from 2016 to 2018, but didn't return for the 22nd season.
Now, Haines will be replacing Abby Hunstman who left the show in January 2020. There is no doubt she will have a great relationship with her co-hosts Whoopi Goldberg, Joy Behar, Meghan McCain and Sunny Hostin as she has been a regular guest these past few months.
Asides her journalist career, Haines has some acting credits to her name such as "Pixels" and "Daytime Divas."
Please fill in your e-mail so we can share with you our top stories!