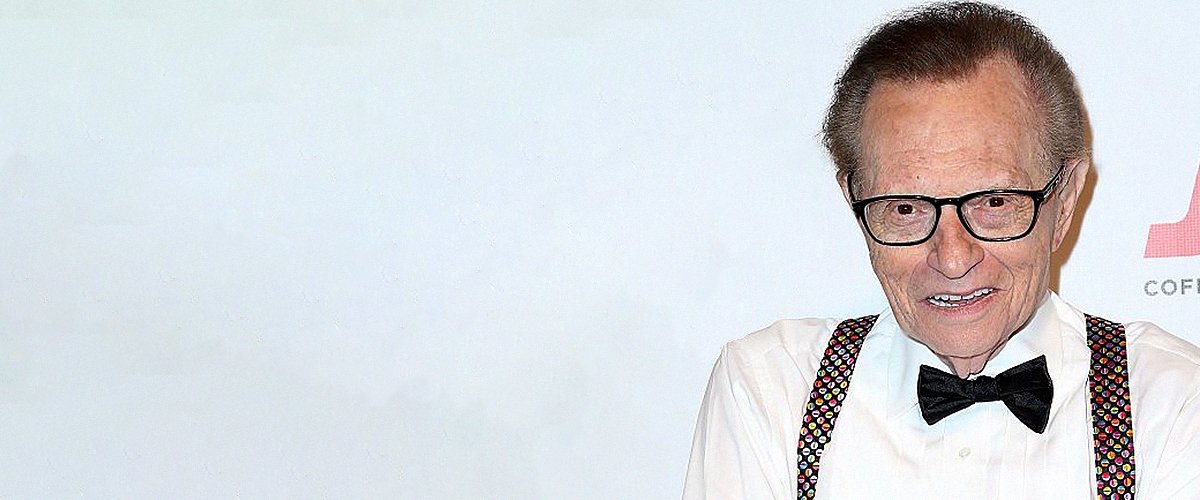 Getty Images
Larry King Thinks Parenting Is the Most Rewarding Thing in Life — Glimpse into His Fatherhood
Media personality Larry King, best known for "Larry King Now," has always been open when it comes to his family values. For him, parenting has been the most rewarding thing in his life.
Born in November 1933, Larry King has been one of the most recognized TV and radio hosts in the US since the late-70s when he started hosting his radio program "The Larry King Show."
Whatever you do in your life, nothing beats parenthood.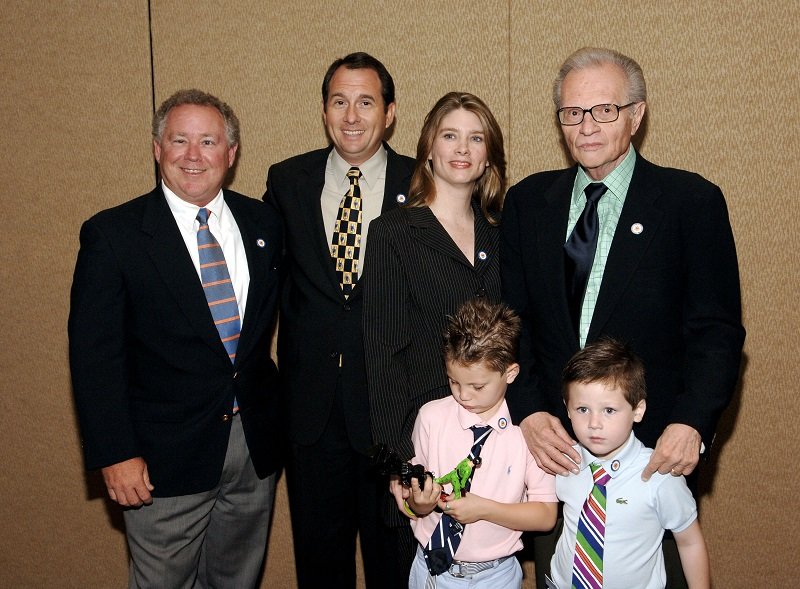 Media personality Larry King with five of his children: Andy, Larry Jr., Chaia, Chance, and Cannon on June 14, 2005 | Photo: Getty Images
LARRY KING'S MARRIAGES AND DIVORCES
Apart from that, he landed a nightly interview TV show on CNN called "Larry King Live" and hosted another talk show, "Larry King Now."
While Larry's career has been nothing short of impressive, his love life has been a whole different story. He has been married eight times to seven different women and had six children – five biological, one adopted,
Larry King's first wife was Freda Miller, his high-school sweetheart. In 1952, when they tied the knot, they were too young (Larry was only 18 years old), so both of their parents decided to annul their union one year later.
Later, in 1961, the media personality married Annette Kaye. Even though they were together for less than a year, Annette gave birth to his first son, Larry King Jr.
In 1961, shortly after divorcing Annette, Larry walked down the aisle again. This time, the lucky one was former Playboy bunny Alene Akins. They were together for two years, and during that time, he adopted her son from a previous relationship, Andy.
Larry's fourth wife was Mickey Sutphin. They got married in 1964, one year after his and Alene's split. Together, they had Larry's first daughter, Kelly. The former couple parted ways in 1967.
LARRY KING AND ALENE AKINS MARRIED AGAIN
In 1968, Larry and Alene gave love a second chance and tied the knot again. Although they got divorced in 1971, they had a daughter named Chaia.
Years later, in 1976, Larry married a production assistant and former math teacher Sharon Lepore. While they were together until 1983, they didn't have children.
Then, in 1989, businesswoman Julie Alexander became Larry King's sixth spouse. Unfortunately, they separated in 1990 and ended up the divorce process two years later.
Larry's longest marriage was with Shawn Southwick. They tied the knot in 1997, and in 2019, after two decades together and two sons – Chance and Cannon – they parted ways.
LARRY KING ON HIS CHILDREN
Speaking of his children, Larry once admitted that he always tried to teach them three things: loyalty, truthfulness, and not to give up. He pointed out that he didn't like it when his kids surrender to a bad day.
Finally, Larry said that children can measure the worth of a person and that he tried to learn from his earlier mistakes to raise his younger kids.
During a 2019 interview with Casey Adams, Larry King's children were a matter of discussion. In fact, Larry admitted that being a father was the "most rewarding thing" he had done in his life. He said:
"Whatever you do in your life, nothing beats parenthood. […] When [your first child] comes out, that's the first time in your life someone is totally dependent on you."
DEATHS OF TWO OF LARRY KING'S CHILDREN
Earlier this year, the media personality, unfortunately, went through the situation that parents fear the most: he buried two of his children within weeks.
On August 22, Larry King announced on Instagram the deaths of Andy and Chaia King. Andy passed away from a heart attack on July 28, while Chaia died on August 20 shortly after being diagnosed with lung cancer.
In the caption, Larry described his late children as "good and kind souls" who would be greatly missed. He also pointed out that losing them felt "out of order" and that no parent should have to bury a child.
At the moment, Larry King is 86 years old and still active in the entertainment industry, hosting different shows like "Politicking with Larry King" and his eponymous podcast.
Please fill in your e-mail so we can share with you our top stories!