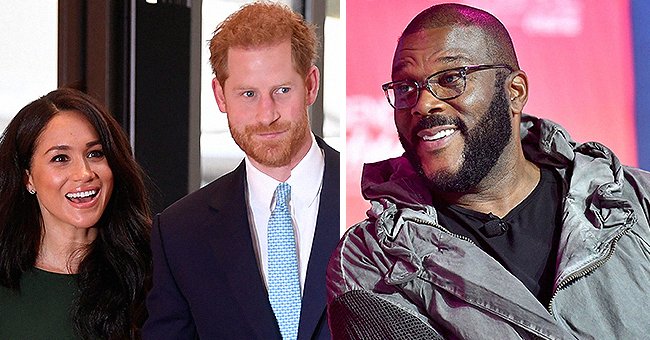 Getty Images
People: Meghan Markle and Prince Harry Are Grateful to Tyler Perry for Helping Them after Royal Exit
Actor and director Tyler Perry played a key role in Prince Harry and Meghan Markle's transition from royal life and the Sussexes are forever grateful to him.
It's been almost seven months since Prince Harry and Meghan Markle made the shocking decision to step down as senior members of the royal family and the royal couple has finally found a home to call their own.
However, the journey to living on their terms couldn't have been made possible without the help of their good friend Tyler Perry.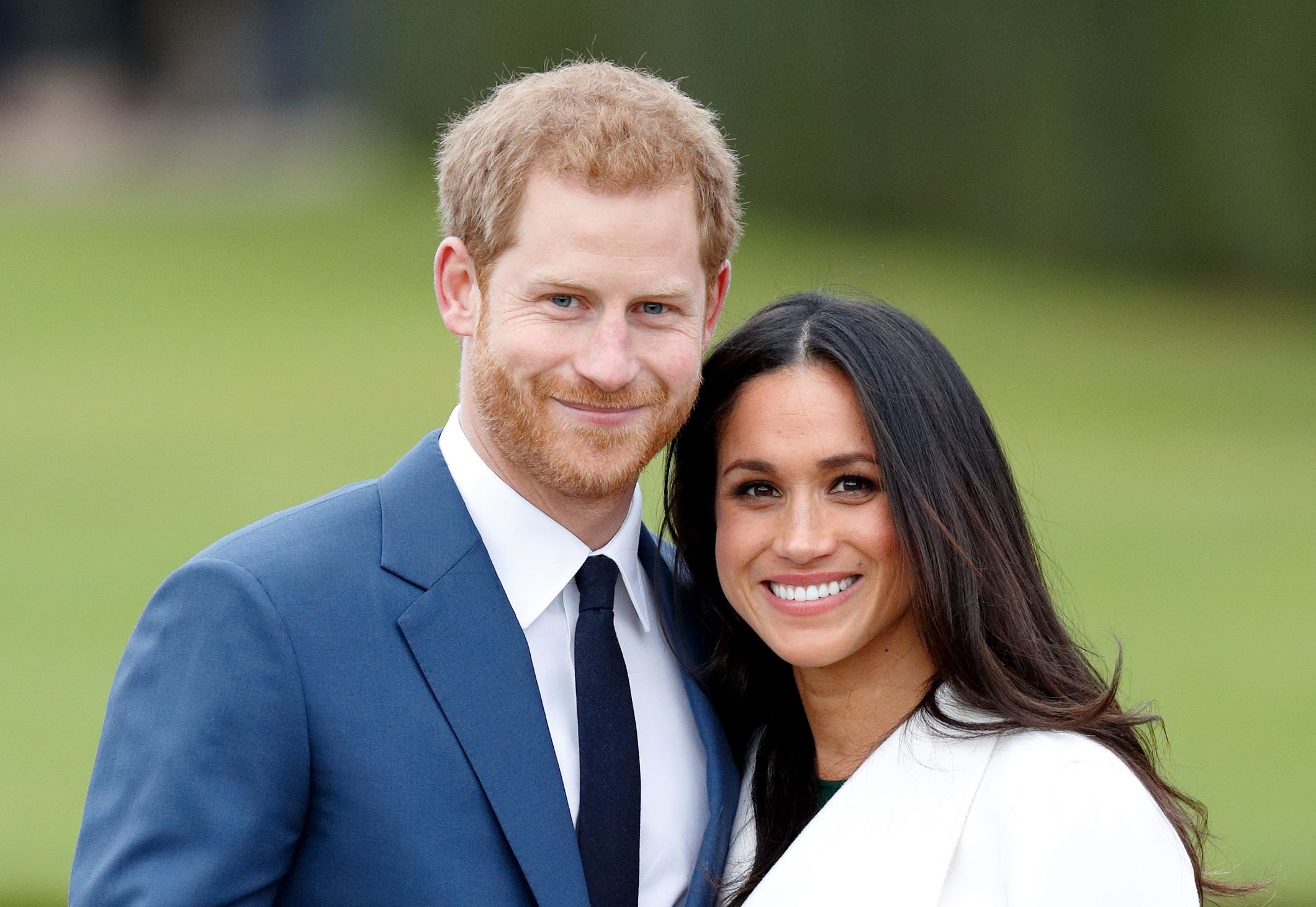 Prince Harry and Meghan Markle at an official photocall to announce their engagement at The Sunken Gardens, Kensington Palace on November 27, 2017 | Photo: Getty Images
THE SUSSEXES ARE GRATEFUL TO PERRY
Before settling at their permanent home in Santa Barbara, Harry and Meghan reportedly stayed in Perry's mansion in Los Angeles.
The couple managed to find a "safe haven" in his million-dollar mansion when they relocated from Canada to the United States to settle in Meghan's hometown, and they haven't forgotten his kind deed. A source close to the couple revealed to People magazine:
"They're really grateful to Tyler Perry for his kindness. They have endless gratitude to him for helping them during a complicated time."
The parents to 1-year-old Archie are particularly indebted to the "A Madea Family Funeral" star for sheltering them during the current COVID-19 pandemic. While in Los Angeles, the couple engaged in community service and helping to distribute food to those affected by the pandemic.
Baby Archie turned 1 in May and his parents celebrated the milestone with a video of Markle and the little tot reading the book "Duck Rabbit."
INSIDE PERRY'S $18 MILLION MANSION
Perry's stunning Tuscan-style villa which is located in Beverly Hills boasts of eight bedrooms, 12 bathrooms, and a luxury kitchen with a marble island.
There is a cozy, well-furnished outdoor seating area that overlooks the city skyline and a highly furnished nursery for his son Aman, complete with a white cot, an armchair, and a kid's dressing table.
One of the massive 12 bathrooms adopts a Grecian spa theme with four surrounding white pillars and a sunken jacuzzi.
The living room is spacious and has double floor-to-ceiling windows decorated with regal drapes. It is believed that the royal couple filmed their son's first birthday storytime from there.
Perry's home also has a study with mahogany doors and a fireplace where it is believed Prince Harry appeared on a call for WellChild charity.
ARCHIE TOOK HIS FIRST STEPS THERE
It will be recalled that baby Archie turned 1 in May and his parents celebrated the milestone with a video of Markle and the little tot reading the book "Duck Rabbit" as part of the "Save With Stories" campaign by Save the Children UK.
According to Royal expert Katie Nicholl, the birthday celebration came in tow with another milestone of Archie taking his first steps while they were still at Perry's home. Archie was also learning to speak his first few words at the time.
ARCHIE WILL BECOME A PRINCE
Although Meghan and Harry have left behind the royal life and didn't even bother to give Archie a title at the time of his birth, the one-year-old still very much has royalty in his blood.
Archie, who is seventh in line to the British throne, will become a prince once his grandfather, Prince Charles ascends the throne.
Once he attains that title and reaches 18 years old, it then becomes his sole decision to be referred to as His Royal Highness. Until then, the little royal is having the best time with his parents away from the burdens of royal life.
Please fill in your e-mail so we can share with you our top stories!